Getting a Spain Schengen Visa in the UK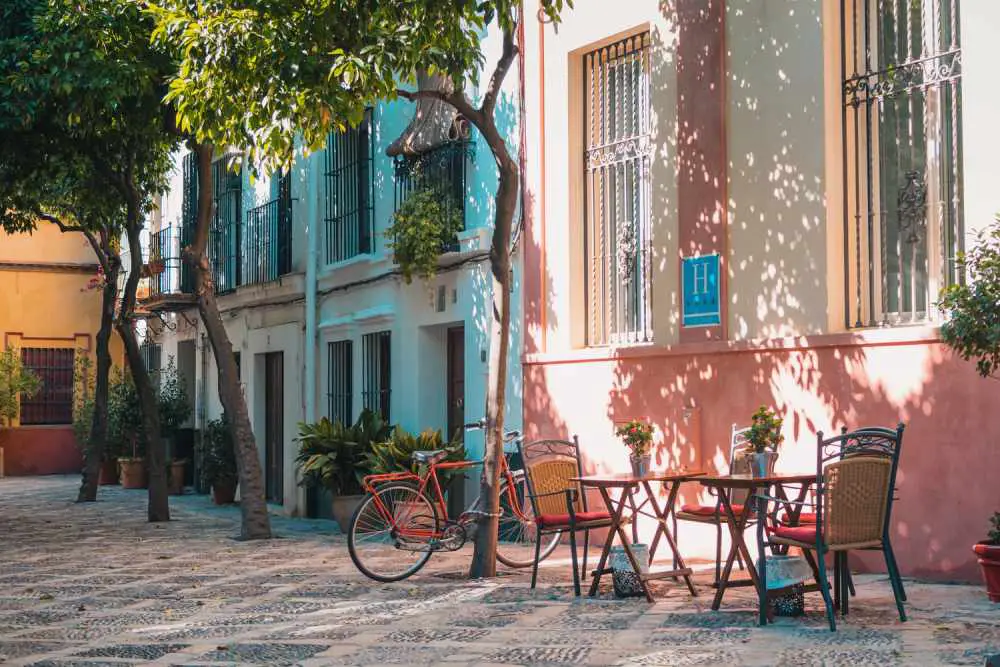 Spain Travel & Tourism
Are you planning a trip to Spain? Spain is a member of Europe's Schengen zone, which has its own rules for visa requirements for travellers. There are several things to keep in mind when travelling to the zone from the UK. We'll cover all of the details necessary to obtain a Spain Schengen visa in the UK.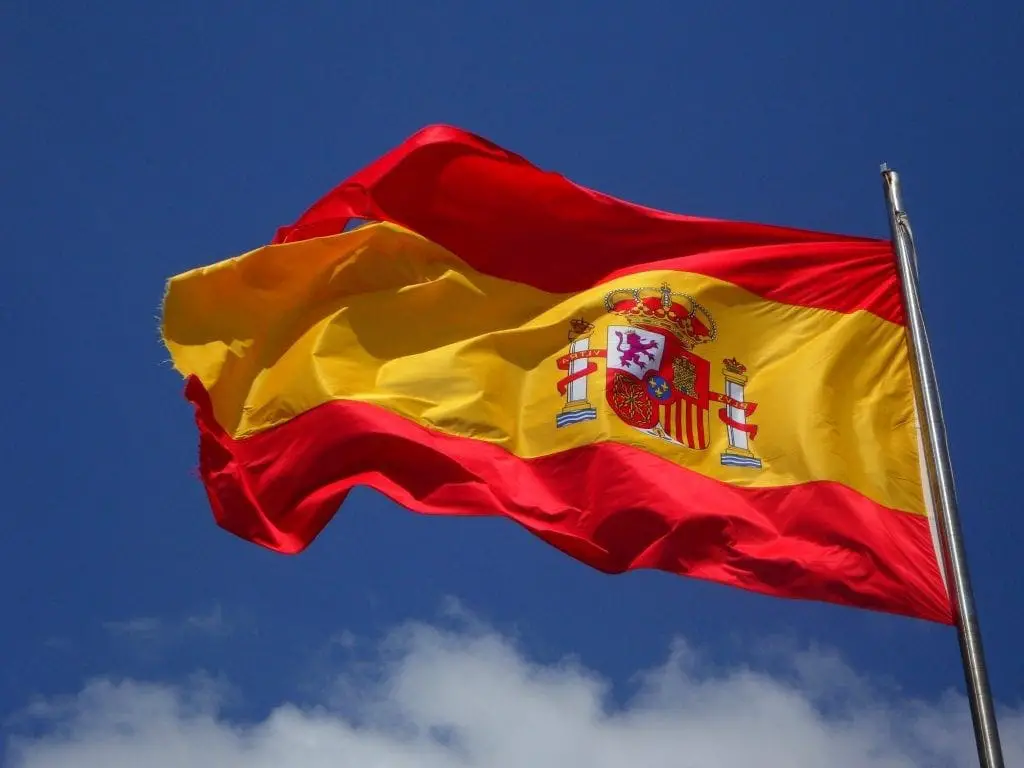 Why should you visit Spain?
Whether you want to trek through scenic Sierra Nevada mountains or sun bathe on the beaches of the Gran Canary Islands, Spain has everything from historical sites, natural wonders, and vacation pleasures for everyone. 
Did you know that Spain is the second-most visited country in Europe? It attracts more than 80 million tourists every year with approximately 20 million visitors travelling from the UK.
Because Spain is a primary Europe destination, getting a Spanish Schengen visa can be tricky and the consulate is not in a hurry to grant visas for long periods. Additionally, Spain has a refusal rate of 9.3%, which takes it into the league of one of the hardest Schengen Visas to obtain.
But don't let that put you off, with the right advice and the correct documentation, getting a Schengen visa for Spain should be a breeze. You will love the sights, tourism and the inspiration from Gaudi's Sagrada Familia in Barcelona to the Balearic islands, Seville Valencia and the birthplace of Picasso; Malaga, Spain has something for everyone.
The UK is Spain's leading market for tourism. Although just a short flight from the UK, you'll be surprised at the vast difference in culture – the food, music, even language difference. And in case you think the London Underground is confusing, try to navigate the Madrid metro, one of the largest in the world!
What is the Schengen Zone?
Travelling in Europe requires you to pay close attention to details of what country you're going to and from where you're travelling. Europe contains many zones, with some countries included in more than one. Be sure to understand the countries included within the Schengen zone before arriving because you may need a separate visa for your trip.
The Schengen zone was established in 1995 as a political zone in Europe, much like the EU and the UK have their own zones. There are 26 total countries included in the zone with a few other pending their acceptance.
The Schengen zone is a unique collection of European countries allowing people to travel freely across their borders once they're in the zone.
Spain is a member of the Schengen zone. Visitors travelling to Spain from the UK must have a valid Schengen visa for their trip.
The good news about travelling to the Schengen zone is that it requires only one entry, and a valid visa allows you to cross borders to other included countries with the same credentials.
The current Schengen States are Austria, Belgium, Czech Republic, Denmark, Estonia, Finland, France, Germany, Greece, Hungary, Iceland, Italy, Latvia, Liechtenstein, Lithuania, Luxembourg, the Netherlands, Norway, Poland, Portugal, Slovakia, Slovenia, Spain, Sweden and Switzerland. Having a Schengen visa allows you to travel to all 26 states and other countries that accept Schengen visas.
The downside is that your stay allowance in the Schengen zone applies to all of the countries – there are tools available to determine how many days you will be staying within the zone before you must travel outside of it, such as to the UK or elsewhere abroad.
Who needs a Schengen Visa?
Citizens of Schengen countries are the only people not required to have a visa to travel between countries in the zone. For example, someone living in Spain who wishes to travel to France, another Schengen country, can go without applying for a visa. Anyone outside of the zone, however, will need an appropriate visa based on their travel purpose within the zone.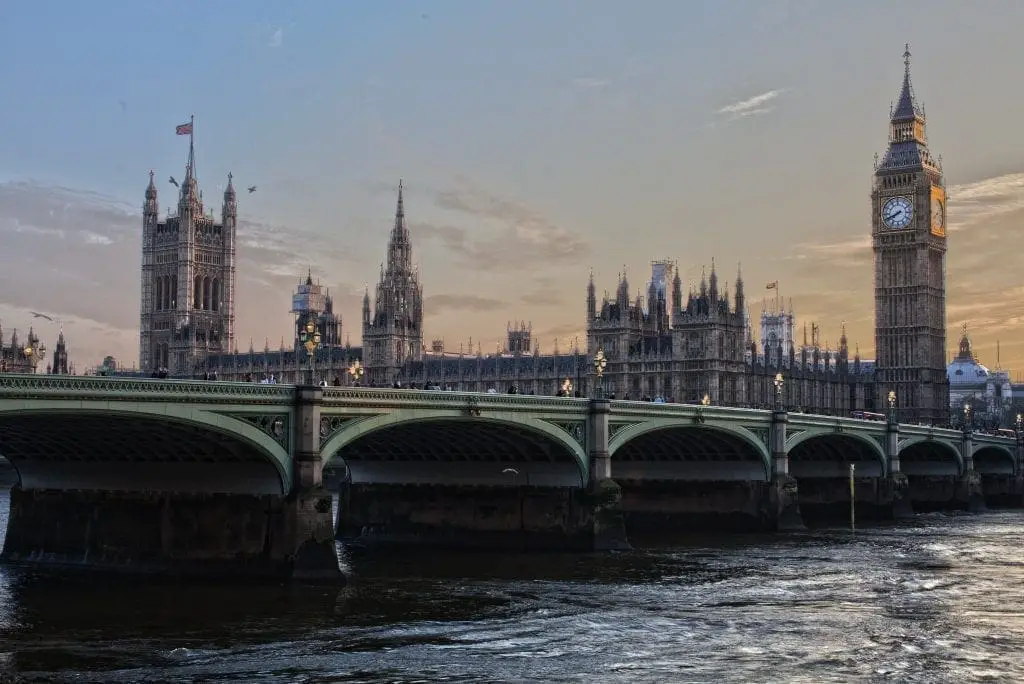 The Schengen zone excludes the UK, so travellers arriving from the United Kingdom must have a valid visa for their trip. The UK is diverse and can include UK citizens, settled migrants and overseas nationals passing through the UK, who each have particular visa requirements when travelling to Spain.
Depending on your trip type, visitors to Spain with a valid UK passport may or may not have to apply for a visa before travelling to Spain. The general rule is that if you hold a full UK passport or a BOTC (British Overseas Territories Citizen), BOC (British Overseas Citizen), BPP (British Protected Person) or BS (British Subject) passport, you can travel freely to Spain
UK nationals, travellers with a British passport, only have to apply before arrivals if travelling for a long term stay. Since Brexit and the UK has leaving the EU, the European Countries have confirmed that British Citizens will still be able to travel to Spain, visa-free, until at least 31st December 2020.
Many other nationals, resident and living in the UK will need a visa prior to arrival for short term and long term stays. Check out our Spain Schengen Visa Eligibility Checker to find out if you need a Schengen visa to Spain
If you are on a visitor's visa in the UK, you are not considered resident. Therefore, if you want a Spain Schengen visa UK, we will need to apply through a different Consulate in the UK or you will need to apply from your country of residency or Nationality.
If you have less than three months left on your visa, you will need to renew it or provide onward travel tickets to get a Spanish Schengen Visa in the UK. Contact our UK Immigration advisors to help you renew your visa.
Types of Spain Schengen Visa UK
Spain Schengen visas from the UK have two categories: short-term and long-term stays.
Short Term Stays in Spain
A short term stay in Spain includes trips lasting less than 90 in 180 days in the country. Keep in mind that the 90-day limit consists of an aggregate of time spent within all of the Schengen Zone countries. 
UK citizens can have 90-days every 180 days, with the option of dividing the time between different trips to Spain and/or other Schengen countries. 
Travellers with a valid UK passport will receive a tourist visa upon arrival to Spain at the airport. The tourist visa is the most straightforward Schengen visa to get for UK travellers as it does not require any prior submissions or application processes. 
If Spain is your entry point into the Schengen zone, your visa stamp grants you the 90-days within the zone, with which you can travel freely to the other countries without any additional stamps included within your time allowance.
Many immigrants have a UK residency, but not citizenship, and therefore would be using a foreign passport when travelling from the UK to Spain. Their process is a bit different.
Travelling from the UK to Spain with a foreign passport
If you don't have a British passport or are not a family member of an EU citizen, you must apply for a Schengen visa from the UK, even if travelling for a short-term tourist stay. To apply for a Schengen visa in the UK, a valid UK residency is required. Read below for details on applying for the visa from the UK.
Please note that once you receive a tourist visa, the 90-day limit still applies for travelling to Spain and other Schengen zone countries.
In case you're not sure if you need a Spain Schengen Visa, use our eligibility check and input information about your country of origin and if you're a permanent resident in the UK.
If you are eligible to apply for a Spain Schengen visa UK, you will need to submit your application to the Spain embassy, consulate office or Visa Application Centre (VAC).
If you will be travelling to more than one country in the Schengen zone, you must apply to the correct country's embassy. You will apply at the Spain embassy or consulate office if:
Spain is the first country you will be entering
If you will spend the longest time in Spain for your time in the Schengen zone
Long Term stays in Spain
While Schengen tourist visas are the most common for UK travellers, there are many other travel purposes for visiting Spain from the UK. If you have travel plans other than general tourism, you'll need to apply for the appropriate visa in support of the trip.
The most common long-term visas for visiting Spain include work visas and student visas. Other miscellaneous visas may also be applicable for more specific travel purposes. 
1. Spain Work Visas
Business travel is common around Europe, but if you're planning to stay in Spain for an extended time for work-related matters, UK citizens must have a valid Schengen work visa. Business purposes lasting less than 90-days fall under the short term stay category. Still, other business travel purposes require you to submit an application and other details about the reason for the trip.
Work visa allows people in the UK to work actively, whether for a Spanish company, or international company based in Spain for the set amount of time.
There are multiple forms of work visas you can be issued. People who require several trips back-and-forth between the UK and Spain can receive double-entry or multiple entries.
2. Spain Student Visa
The other common form of long-term visa for travelling to Spain from the UK is a student visa. It's common to arrive in Spain for educational purposes such as study abroad programs or enrollment in one of the local universities in the country. As most programs last longer than 90-days, it's best to have a student visa, which also permits you to be accepted into most of the local programs.
Applying for a student visa from the UK also requires going through the application process to receive proper credentials before your trip.
3. Miscellaneous Visas
Not all travel types fall within the tourist, work, or student visa categories, although they may require longer stays. Some of the travel purposes may include visiting relatives, medical reasons, and more. 
In case you're unsure about which visa is most suitable for your trip, consult with the Spain Schengen Visa UK eligibility checker or the Spanish embassy about getting a Schengen visa to coincide with your travel plans to ensure that you will be able to remain in the zone and carry out your activities without any issue.
Extending your visa
Applying for the correct visa in your initial application stage is the easiest way to ensure that you have enough time within the zone to carry out your travel purposes. You'll easily have access to the UK embassies or consulates for handling all of your visa-related activities.
There are some cases, however, where you may need to extend your visa for more time allowance within the Schengen zone. It's possible to extend your Schengen visa while currently in Spain. To do so, you must visit the nearest immigration office in Spain it's in the corresponding Foreigners Offices and Police Stations.
There is an application process similar to the original method of obtaining a visa (which we'll discuss below), but it's essential to have a compelling reason for extending a visa. Some of the best causes for getting an extended visa while in the Schengen zone are:
Late entry or arrival to the Schengen zone
Humanitarian or medical reasons
Home country conflict
Personal reasons – important to provide thorough details
It's essential to apply for a visa extension long before your original visa expires. There is still a processing time to receive a visa, and your reasoning will be a lot more valid as you show a prior expectation of plausible reasoning.
What documents do I need to apply for a Spain Schengen Visa?
Preparation before applying for your Spain Schengen visa can save you lots of time (and money) in the process. Gather the following materials before submitting your application to give yourself the best chance at getting the visa in time for your trip to Spain:
Valid Passport
Travel Itinerary
Proof of onward travel
Proof of sufficient funds
Travel insurance
Letter of Welcome/Employment/Enrollment
Proof of Residence
Birth Certificate
Schengen Visa Application Form
1. Valid Passport
While UK citizens can receive a Schengen visa upon arrival in Spain, many immigrants are living in the UK who still have their foreign passports for travel. In either case, your passport must be valid – following the appropriate passport guidelines for travelling internationally.
Some of the things to keep in mind regarding your passport include:
An unexpired passport or passport not expiring within a few months of your RETURN date
At least two blank pages – one for your Schengen visa stamp and a remaining blank page
Photocopy of your passport
Well preserved passport book (general aesthetic of the physical book)
*You must include two recent passport photos taken within the last three months, sized 35 mm x 45 mm. The photos must be identical.
2. Travel Itinerary
You must submit your travel itinerary detailing your plans while abroad in Spain. Since there are various Schengen visas you can apply for, the travel itinerary confirms that you're applying for the correct visa, and validates your justification for needing a visa.
Your travel itinerary must include information such as plane tickets, hotel booking confirmation, car rentals (if applicable), and pre-purchased activities. 
Not all travel itineraries would include the same information, but be sure to provide enough details about your trip to ensure that your visa gets granted.
3. Proof of onward travel
A way to regulate immigration to the Schengen zone is by ensuring that visitors arriving in Spain will eventually return home or travel elsewhere outside of the zone after their permitted time in the zone expires.
Proof of onward travel is vital to submit when applying for your Spain Schengen visa. Some of the ways to demonstrate future travel is having a round-trip ticket, booking a ferry trip, or other reservations made in other regions.
Keep in mind that people who receive a Schengen visa can travel to either one of the 26 included countries with the same visa. Your proof on onward travel must show evidence of leaving the zone entirely, and not just travelling to another country as that country may also be included within the zone.
TOP TIP: If your current residence document (visa) expires in less than three months, you can provide a travel ticket to the country of your nationality without having to worry about having a current visa that is valid for more than three months.
4. Proof of sufficient funds
Before you receive a Schengen visa, you must show proof that you are financially stable to travel within the zone. Proof of sufficient funds are required to show that you won't run out of money and have to stay within the zone due to the inability to travel.
A couple of documents to consider for proof of funds are:
Bank statements
Recent payslips
As a general rule, you must have funds sufficient for 50 Euros per day during your time in the zone with Spain requiring a minimum of £724 per person or €50 per day, whichever is higher.
5. Travel insurance
Travel insurance is helpful, regardless of where you will be travelling. Travel insurance is mandatory, however, when applying for your Spain Schengen visa. Travel insurance can cover details such as flight, hotel, personal belongings, and health.
Travel insurance shows that you are prepared for unexpected incidents that may arise while travelling.
6. Letter of Welcome/Employment/Enrollment
If you're applying for a Schengen work, student, or miscellaneous visa, you must provide an official letter of welcome from your organization. The letter can be from your employer or company, for work visas, or a letter from the university for student visas.
The important thing to note is that the letter comes from a local Spanish organization. The letter provides evidence of an invitation to visit the country and why they are requesting you be approved to get the visa. It also serves to confirm your identity to validate the travel purposes and visa you're applying for.
7. Proof of Residence
Whether you're travelling with a UK passport or a foreign passport, you must be able to show proof of residence. Travellers who have a UK passport will already have their permanent address on their passport. Foreign passport users applying from the UK will need to submit proof of residency of at least three months living in the UK before travelling.
The permanent address indicates that you have a place to return to and do not plan to stay within the Schengen zone past your allotted time.
8. Birth Certificate
Travelers from the UK under the age of 18 must submit a birth certificate signed by the parents. The birth certificate is a way to confirm your nationality and proof of residence within the UK.
9. Schengen Visa Application Form
Download the online Schengen Visa application form and complete before arriving at your appointment. You can also apply online with IaM.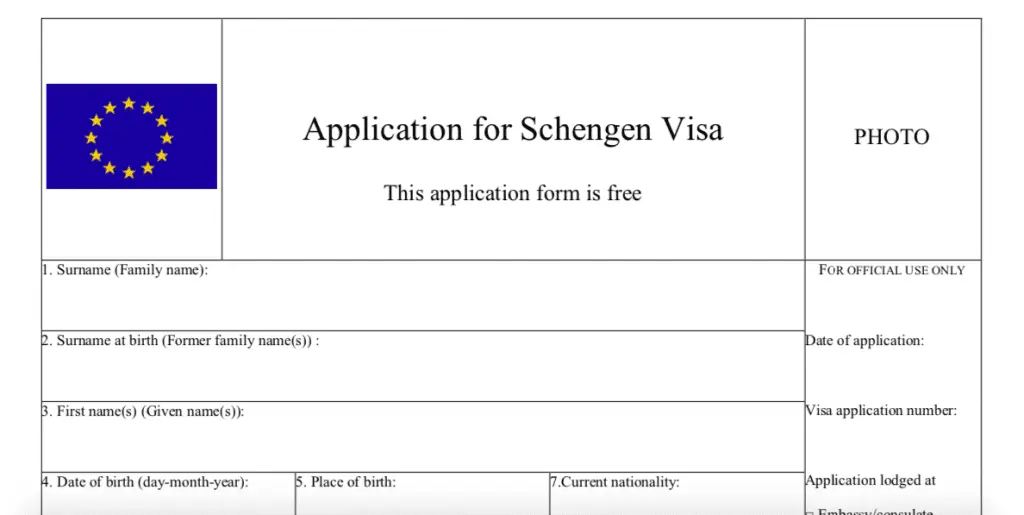 If you are married, there are a few additional documents to bring for verification of your spouse:
Original and photocopy of the Libro de Familia (with the marriage registered), applicable to family members of Spanish nationals.
Original and photocopy of the marriage certificate and an official translation (Spanish or English).
Partnership certificate / accreditation of marital coexistence for one year / proof of joint parenthood.
Proof of joint travel to Spain (i.e. confirmed tickets to travel to Spain both for the applicant and the EU/EEA national), or of the intention to join the EU/EEA national who already is in Spain.
Spain Schengen Visa Process in the UK
To expedite the process of obtaining a Spain Schengen visa, it's recommended to have all of the documents mentioned above before beginning your visa application.
Keep in mind that travelers with a British passport or members of British territories will not need to apply for a Schengen visa if travelling for a short-term stay. Visitors will receive a visa upon arrival in Spain, which is valid if travelling to other countries within the zone during the same trip.
Non-British travelers with a valid UK visa and residency in the UK can apply for a Spain Schengen visa in the UK. All other foreign travelers must apply within their home country.
You must apply directly with the Spain embassy, Spain consulate office in the UK, a VAC or IaM. The process involves completing a visa application which includes the following information:
Personal information – name, birthdate, nationality
Career status – current employment status, details about financial capability during travel
Other members – who you will be travelling with, if you have plans to visit someone
Travel purpose – why you need a Schengen visa, official organization letters, travel itinerary
There are 37 total questions on the visa application form that must be answered truthfully. You can download and submit an online application to the embassy or consulate office, or opt to mail in the completed form along with any supplemental materials.
It's advised to apply for your visa approximately 15 – 20 working days before your travel date. Under normal circumstances, your visa will be granted within 2-3 weeks.
For extreme medical reasons, the Spanish Consulate have the ability to grant a visa within a day. But you will need proof of that medical emergency.
For special travel cases, you may be required to schedule an appointment with the embassy and come in for an interview if further questioning is necessary. In these situations, the visa process can take up to a month or longer.
It's best to permit yourself enough time to get your visa as not to delay your trip to Spain. Our Spain Schengen Visa UK team have the opportunity to apply under the premium service that gets your application and appointment considered in record time. This is an added service.
Once you have all of your documents together and ready to apply for a Spain Schengen visa in the UK, learn more about how we can help!

Frequently Asked Questions About Spain Schengen Visa in the UK
How much does it cost to apply for a Spain Schengen visa?
See the below chart for a breakdown of the costs to apply for the visa. Please note that these fees are associated with applying directly with the Spain Embassy or consulate office. Travelers using external agencies to assist with the application process may have additional costs.
FEES GOING UP IN FEBRUARY 2020…
| | |
| --- | --- |
| Applicant Age | Cost |
| Adult | €80 |
| Child between the ages of 6-12 | €40 |
| Child younger than age 6 | Free |
*Costs subject to policy changes and currency fluctuations
I currently live in the UK but have a foreign passport. Can I apply for a Spain Schengen visa in the UK?
Non-British travelers with a valid UK visa and residency are permitted to apply for a visa locally in the UK. In case of doubt, you can find our online eligibility checker to see if your residency status and passport qualify you to apply in the UK.
What are the 26 countries in the Schengen Zone?
The 26 Schengen countries are: Austria, Belgium, Czech Republic, Denmark, Estonia, Finland, France, Germany, Greece, Hungary, Iceland, Italy, Latvia, Liechtenstein, Lithuania, Luxembourg, Malta, Netherlands, Norway, Poland, Portugal, Slovakia, Slovenia, Spain, Sweden, and Switzerland.
Which UK states fall under the jurisdiction of the Spain consulate in London?
These states are: Bedfordshire, Berkshire, Blaenau Gwent, Bridgend, Bristol, Buckinghamshire, Caerphilly, Cambridgeshire, Cardiff, Carmarthenshire, Ceredigion, Conwy, Cornwall, Denbighshire, Derbyshire, Devon, Dorset, East Riding of Yorkshire, East Sussex, Essex, Flintshire, Gloucestershire, Greater London, Gwynedd, Hampshire, Herefordshire, Hertfordshire, Isle of Anglesey, Isle of Wight, Isles of Scilly, Kent, Leicestershire, Lincolnshire, Merthyr Tydfil, Monmouthshire, Neath Port Talbot, Newport, Norfolk, Northamptonshire, Nottinghamshire, Oxfordshire, Pembrokeshire, Powys, Rhondda Cynon Taf, Rutland, Shropshire, Somerset, South Yorkshire, Staffordshire, Suffolk, Surrey, Swansea, Torfaen, Vale of Glamorgan, Warwickshire, West Midlands, West Sussex, Wiltshire, Worcestershire, and Wrexham
Where is the nearest Spain embassy in the UK?

Consulate General of Spain in London
Address: 20 Draycott Place, London, SW3 2RZ
Telephone: 020 7589 8989, 020 7594 4904, 020 7594 4907
Fax: 020 7581 7888
Email: [email protected]
Hours: Monday to Friday, 9.15 am – 2.30 pm

BLS International in London
Address: Lower Ground Floor, Cromwell House, 14 Fulwood Place, London, WC1V 6HZ
Telephone: +442031291651
Email: [email protected]
Hours: Monday to Friday, 8.30 am – 3.30 pm (Submission of documents); Monday to Friday, 9.00 am – 10.00 am and 4.00 pm – 5.00 pm (Passport collection)

BLS International in Manchester
Address: Suite 2, 8th Floor, St James's House, Pendleton Way, Salford, Manchester, M6 5FW
Telephone: +442031291651
Email: [email protected]
Hours: Monday to Friday, 8.30 am – 1.00 pm (Submission of documents)

BLS International in Edinburgh
Address: 6 Dock Place, Suite 1A, First Floor Office, Edinburgh, EH6 6LU

Telephone: +442031291651
Email: [email protected]
Hours: Monday to Friday, 8.30 am – 12.30 pm (Submission of documents)
See the full list of
Spanish Embassies and Consulates
.
How do I book an appointment for my Spain Schengen Visa?
Everyone applying must book an appointment through IaM or the Spain Visa Application Centre:
Spain Visa Application Centre
Lower Ground Floor, Cromwell House
14 Fulwood Place, London WC1V 6HZ
Tel: 020 3129 1651
Web: https://uk.blsspainvisa.com/
Email: [email protected]
Are you ready to make your visa application to Spain? Comment below.
IaM can help with your visa application to the United States, the UK & other countries
If you need help with a US visa, a UK Visa, or visa to Europe, including help with appointment booking obligations, IaM can help. For more information and advice on US immigration, UK immigration law and US visa applications or if you need any help or assistance please, reach out to your Visa Coordinator at IaM.

Latest posts by Bryan Shelmon
(see all)