Italy Schengen Visa UK – Your Guide to Getting an Italian Visa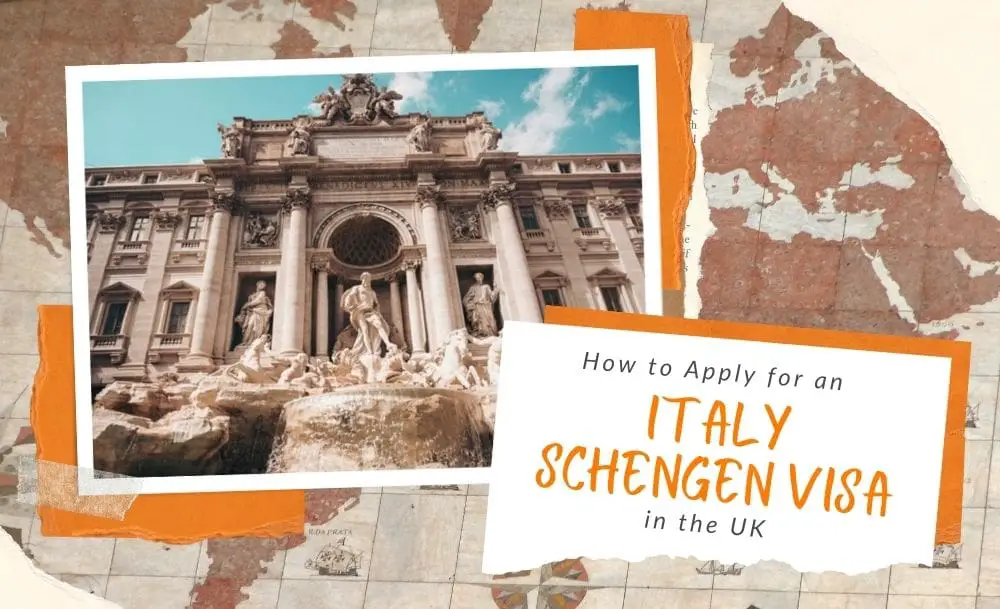 ITALY'S CORONAVIRUS OUTBREAK
The number of people infected by the Covid-19 Coronavirus is increasing quickly: from March 12 to March 13, 2020 it increased by about 22%. More than 1,000 people have already died from the disease.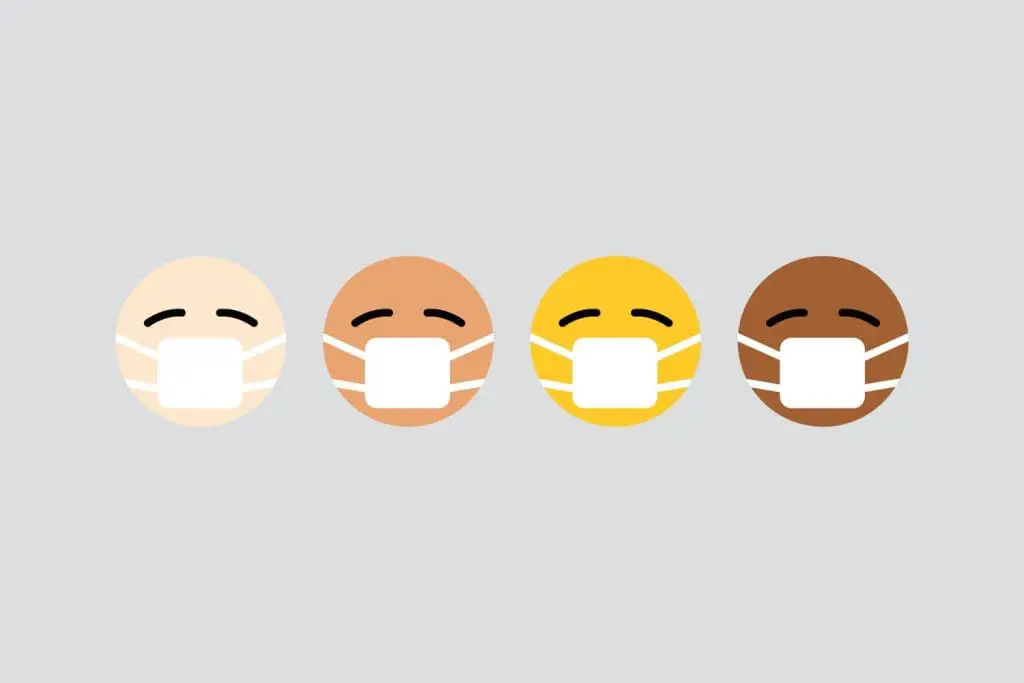 Italians are still in quarantine and all shops have been closed two days ago, except for groceries and pharmacists. Schools and universities will be closed until April 3, 2020. 
The Council of Ministers Presidential Decree (DPCM), on March 11, 2020, asked tourists to avoid travelling even if the airports and train stations are still open. Because the decree has limited administration; entertainment, bar activities etc are limited and hotels can provide these services exclusively for the people already confined in their hotels.
Italians and foreigners can still travel inside the country if they have a valid reason to do so. Controls have been reinforced at train stations in order to check the body temperatures of passengers, as a tell-tale of coronavirus. 
Despite the fact that Italy is now the first, worst-hit European country, the Italian Foreign Minister, Luigi Di Maio, is confident that the exceptional health measures and coordination efforts with hospitals will pay off within the next two weeks.
The Foreign and Commonwealth Office advisee British nationals not to travel to Italy and to self-isolate for 14 days if you are coming back from Italy.
Current entry restrictions to Italy
The following countries have banned air traffic from Italy:
The following airlines have banned air traffic to and from Italy:
British Airways
Air Canada
The following countries don't let travellers from Italy cross their borders without a medical certificate:
If you are a British Citizen in Italy and you need urgent help, call +39 02 723001.
If you are in the UK and worried about a British National in Italy, call 020 7008 150.
In contrast, the situation in China, the centre of the outbreak, seems to have stabilised thanks to the confinement measures taken a few weeks ago. Knowing that the coronavirus has been officially reported on 17 November 2019 in Wuhan, there is hope that the situation in Italy will get better within the next few weeks.
We all know that Italy is an amazing country to travel to. It is one of the most visited countries in Europe. It is sure to get back up to speed for travel, tourism, business and pleasure that it is world-renowned for.
Once the travel ban is lifted, and the Coronavirus is under control and beaten, we are sure you will be wanting to get in on the Italian way of life once more. It is estimated that by the summer, Italy will be back in full swing and as usual, just in time for the national holidays that take place in Italy in August.
The Italian Consulate is not currently accepting visa applications to Italy. But once they do, and we all know it is inevitable that the ban will be lifted in due course, then you may want to prepare for your Italy Schengen visa in the UK. To do so, we have put together this thorough guide on how to apply for a Schengen visa to Italy.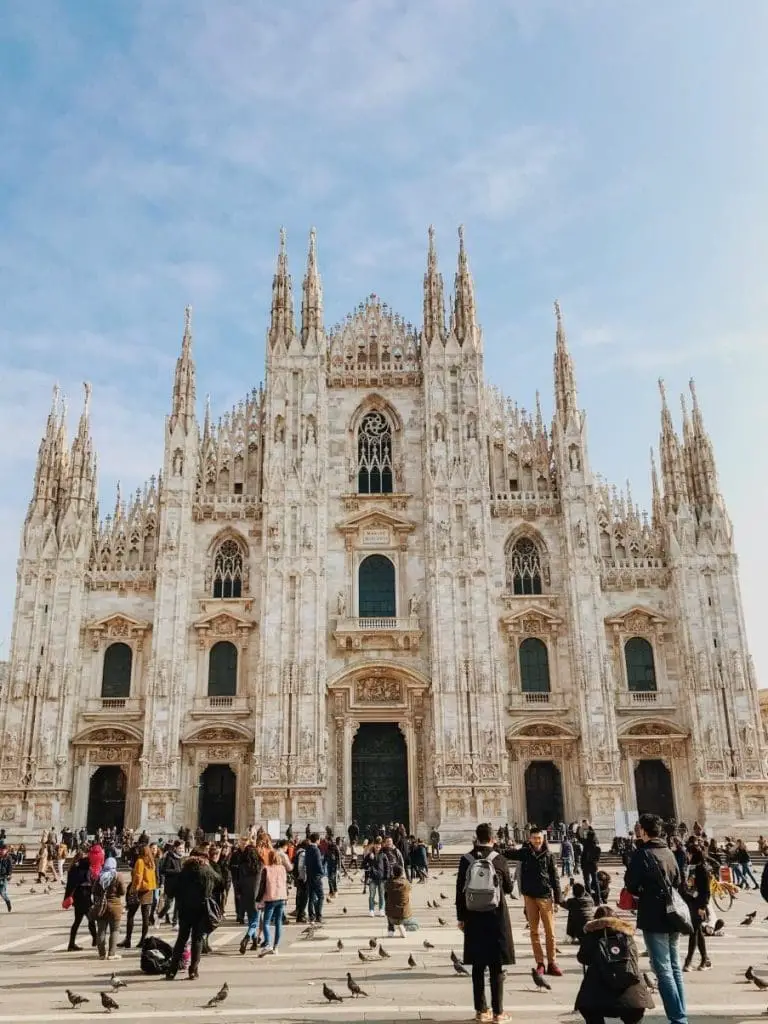 Italy is a beautiful country offering an eclectic blend of natural attractions, scenic landscapes – featuring magnificent coasts, alpine lakes and mountains, a rich history and culture and world-famous cities like Rome, Florence, and Venice. It is home to formidable art and architecture, exemplary museums, and remarkable historical ruins as well as some of the world's best food, wine, and shopping opportunities. 
With so much to see, do and experience, Italy attracts more than 63.2 million tourists a year (2018), making it the fifth most visited country in Europe. 
Italy is a member of Europe's Schengen zone, which has its own set of rules for visa requirements for travellers wishing to visit and reside in any of its member countries. Getting an Italian Schengen Visa can be daunting and disheartening if you don't have the right information and don't follow the right procedure. 
In 2018, Italy rejected 7.4% of the total number of applications. But this should not worry you as our guide will help you take the proper steps to attain an Italy Schengen visa UK for yourself.
Who needs a visa to travel to Italy from the UK?
A Schengen visa is not required for UK citizens who hold either a UK passport or a BOTC, BOC, BPP or BS passport.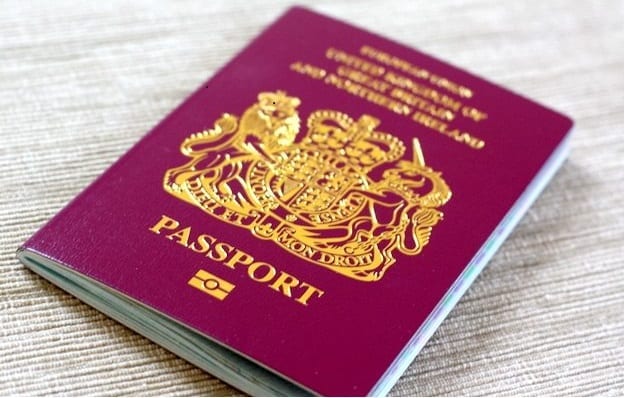 However, citizens of the following countries residing in the UK are required to obtain a Schengen visa to travel to Italy. These include:
| | | |
| --- | --- | --- |
| Afghanistan | Algeria | Angola |
| Armenia | Azerbaijan | Bahrain |
| Bangladesh | Belarus | Belize |
| Benin | Bhutan | Bolivia |
| Botswana | Burkina Faso | Burma/Myanmar |
| Burundi | Cambodia | Cameroon |
| Cape Verde | Central African Republic | Chad |
| China | Comoros | Congo |
| Cote D'iviore | Cuba | |
| | | |
| --- | --- | --- |
| Dem. Rep. Of Congo | Djibouti | Dominican Republic |
| Ecuador | Egypt | Equatorial Guinea |
| Eritrea | Ethiopia | Fiji |
| | | |
| --- | --- | --- |
| Gabon | Gambia | Ghana |
| Guinea | Guinea-Bissau | Guyana |
| Haiti | India | Indonesia |
| Iran | Iraq | |
| | | |
| --- | --- | --- |
| Jamaica | Jordan | Kazakhstan |
| Kenya | Kosova | Kuwait |
| Kyrgyzstan | Laos | Lebanon |
| Lesotho | Liberia | Libya |
| | | |
| --- | --- | --- |
| Madagascar | Malawi | Maldives |
| Mali | Mauritania | Mongolia |
| Morocco | Mozambique | Namibia |
| Nepal | Niger | Nigeria |
| North Korea | Northern Mariana's | Oman |
| | | |
| --- | --- | --- |
| Pakistan | Papua New Guinea | Philippines |
| Qatar | Russia | Rwanda |
| | | |
| --- | --- | --- |
| Sao Tome And Principe | Saudi Arabia | Senegal |
| Sierra Leone | Somalia | South Africa |
| Sri Lanka | Sudan | Suriname |
| Swaziland | Syria | Tajikistan |
| Tanzania | Thailand | Timor-Leste |
| Togo | Tonga | Tunisia |
| Turkey | Turkmenistan | Uganda |
| Uzbekistan | | |
| | | |
| --- | --- | --- |
| Vietnam | Yemen | Zambia |
| Zimbabwe | | |
Do you need a Schengen Visa? Click here for our Schengen Visa Eligibility Checker.
If you don't have the required three months' you should extend your visa from within the UK or, as a workaround, have an onward flight outside of the Schengen zone, in order to be eligible to apply for an Italian Schengen visa. This is because you should be able to demonstrate that you will leave the Schengen zone after your visit.
You should apply for a visa at the Italian Embassy/Consulate or Italian visa application centre in the UK if:
Italy is the only Schengen country you plan on visiting
Italy is your main destination (the country you will be staying the longest in)
Italy is the first Schengen country you are visiting (when spending an equal amount of days in Italy and another Schengen country)
In case you plan on staying in Italy for more than 90 days you must apply for a residence permit in Italy (a National D visa), as opposed to an Italian Schengen visa (Short-stay visa C).
If you are not a resident of the UK, you should apply at the Italian Embassy/Consulate or Italian visa application centre in your country of residence and not in the UK. If you are resident in a number of countries, you will have the opportunity to apply through any of those countries.
If, however, there is no Italian embassy or consulate in your country of residence, then you can either apply through the Visa Application Centre (VAC) allocated by the Italian authorities or other member state consulate. As a final option, you may apply through a neighbouring country if there is no presence in your country of residence.
Steps to Applying for an Italian Schengen Visa from the UK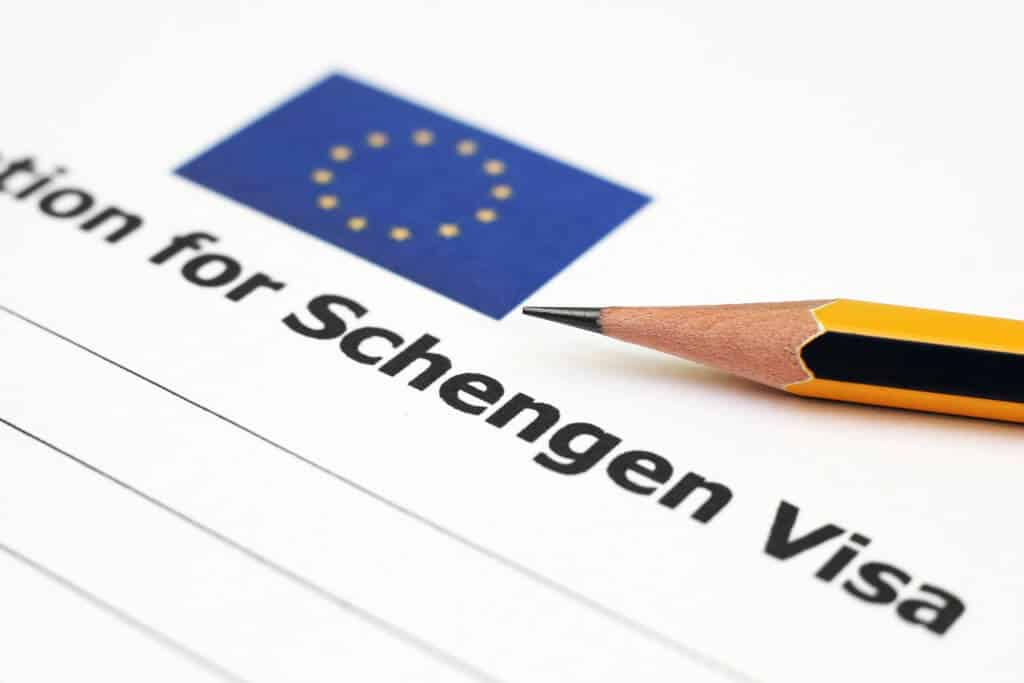 1. Know Your Visa Type and Validity
To apply for a Schengen visa to Italy in the UK, you first need to know the type of visa you require and how long the visa will be valid. There are different Italian Schengen visa types depending on your purpose of travelling from the UK to Italy.
a. Uniform Schengen Visas (USV)
Uniform Schengen Visa allows you to transit or stay in the desired Schengen state for the duration of up to a maximum of 90 days every 180 days starting from the date of entry. 
USV's apply to three different types of Schengen visa categories:
Category "A" (Airport Transit Visa) — this visa allows for you to wait for a connecting flight from one non-Schengen country to another through a Schengen country airport. If you hold a transit visa, you are restricted to only the airport and cannot leave, even if you desire to stay in a hotel outside the airport.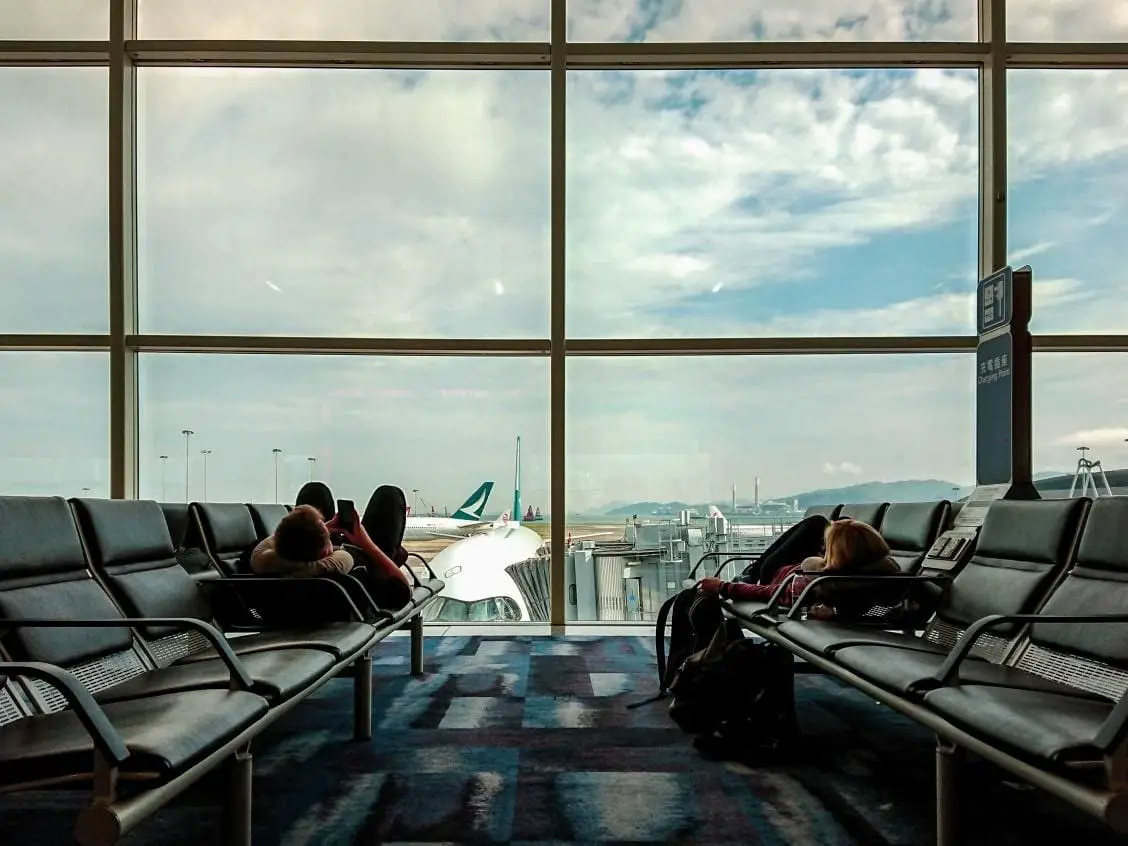 Category "B" (Transit Visa) — this visa type allows you to travel through multiple Schengen countries to a non-Schengen country by car, coach, or plane, as long as travel lasts no more than 5 days. This visa type would be helpful if you desire to stay at a hotel that is outside the airport before taking a connecting flight or passing through the Schengen area by car. 
Category "C" (Short-term Visa) — this is the most popular Schengen Visa. It allows you to visit and stay in Italy or any other Schengen member state for a certain period of time depending on the visa validity. It is primarily issued for tourism, visiting family and friends, business and other authorised purposes. It can be provided for single entry, double-entry, or multiple entries, depending on the purpose of your travel.
Now that you know the types of Schengen visa, the next decision is how long do you want your Schengen visa will be valid for? There are three categories of duration of visa, Single entry Schengen visa, double-entry Schengen visa and multiple-entry Schengen visa. The Italian multiple entry Schengen visas can last for one, three or five years.
Single-Entry Visa to Italy
A single-entry visa allows you to enter the Schengen Area only once, within the given period of time, as indicated in the visa sticker stamped to your passport. Once you exit the Schengen territory, you cannot go back without getting a new visa; no matter how short the duration that you spent in the Schengen area.
A double-entry visa allows you to enter the Schengen area twice. This is very handy especially when you are travelling to a Schengen country, and then visit a non-Schengen area and back to a Schengen area to conclude your trip. Once you exit the Schengen territory for the second time, you can no longer go back without getting a new visa; even if you have not spent all of the days you were permitted to remain there.
A multiple-entry visa allows you to go in and out of the Schengen Area multiple times for up to 90 days at a time at any given 180 days period.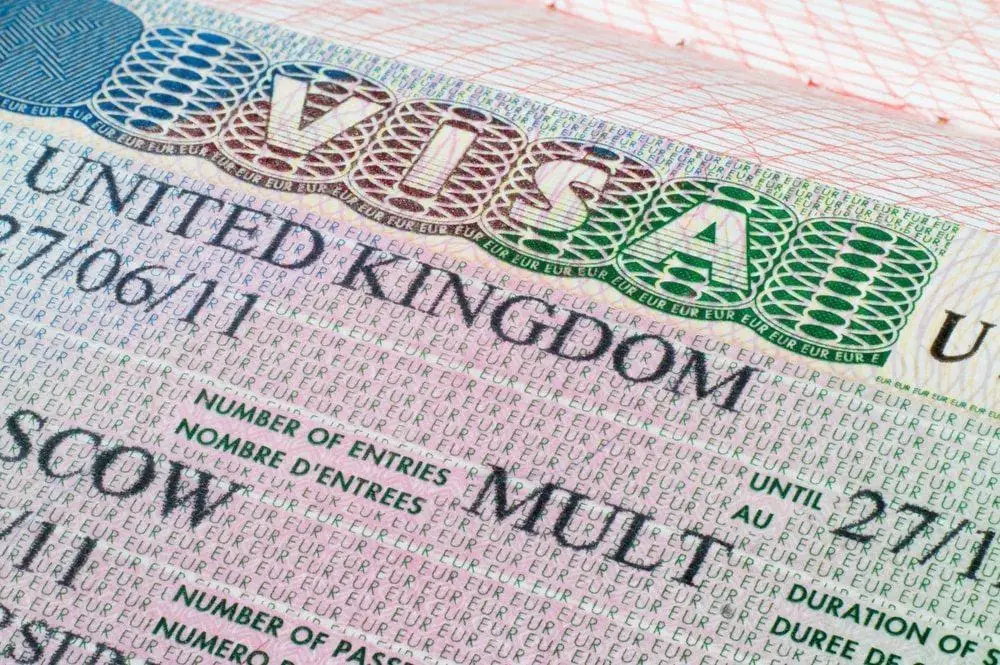 The consulate will consider Several factors in order to give you a multiple-entry visa. This includes:
The need/justification to travel to the Schengen country frequently
Your financial status in your country of residence
Whether you have adhered to leaving in time during your previous visits to the Schengen zone.
Your genuine intention to leave the Schengen Area when your trip is over.
Depending on how frequently you travel to the Schengen zone, you may apply and obtain one of the following multiple-entry visa types:
1-year multiple-entry visa – This visa allows you to enter the Schengen Zone multiple times, as long as you do not stay more than 3 months within its period of validity.
3-year multiple-entry visa – This visa gives you the right to enter the Schengen zone multiple times within a period of up to three years. However, you are only allowed to reside in the Schengen area no longer than 90 days within a 180-day period.
5-year multiple-entry visa – This visa allows you to enter the 26 countries in the Schengen region as many times as you wish, within a five year period that the visa is valid for, as long as you do not stay for more than 90 days within a 180-day period.

b. Limited territorial validity visas (LTV)
Limited Territorial Validity (LTV) Visas permit you to travel only in the Schengen country that issued the visa or in special cases, travel in Schengen States specifically mentioned by you when you were applying for your visa. This visa is invalid in any other Schengen area that is not specified for. This visa is usually issued in peculiar cases that fall out of the Uniform Schengen Visa (USV) category such as humanitarian reasons, international obligations or in cases of an emergency. 
c. National Visa
The national visa (category "D") is granted to individuals who plan on studying, working, or residing permanently in one of the Schengen countries. The national visa can either be:
A single entry – allowing you to reside, work or study in the Schengen country for a certain period of time with the assurance that after which they shall return to their country, or 
A multiple-entry – allowing you to travel in and out of this Schengen country multiple times and also travel to other Schengen Areas without having to apply for a new visa. 
Italy Schengen Visa UK Types According to Purpose of Travel
On the visa application form, you will be prompted to indicate the purpose of your travel to the Schengen territory. Here are some purposes to help you apply for the correct visa.
Tourism – This is the most popular purpose of travel to Schengen Countries. Applicants, who intend to travel purely for tourism purposes, i.e. sightseeing, leisure, and experiencing the culture, architecture, foods and much more of Italy, need to indicate this on the application form.
TOP TIP: This is the correct category if you intend to travel to Italy and are going to be staying in a Hotel and intend primarily to do sightseeing and to enjoy the delights of Italy. 

Business – If you intend to travel for business purposes, i.e. visiting a business/company for meetings, recruitment, training or any other work-related activities, then you need to indicate Business as the purpose of your travels.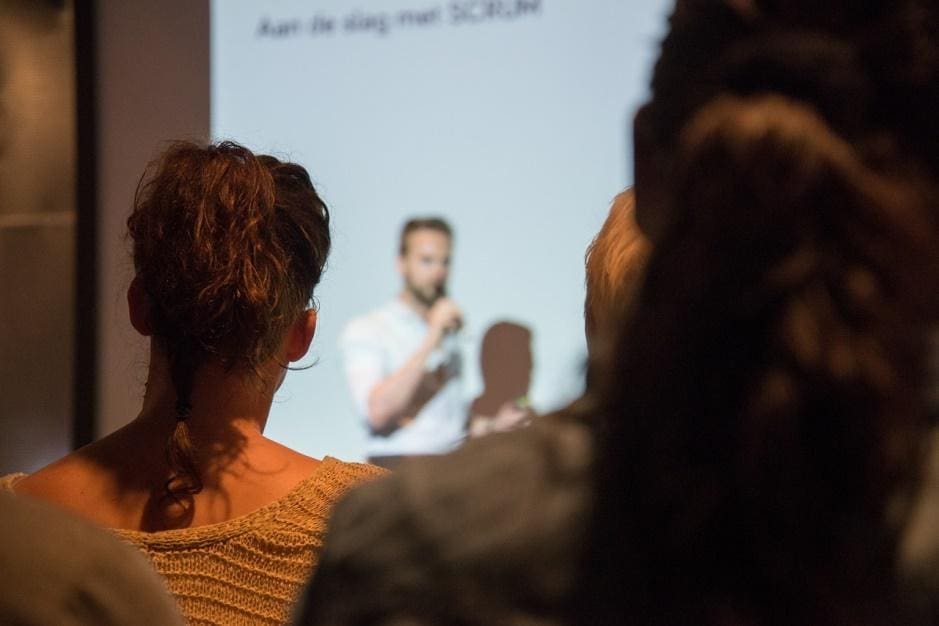 Every Business visa application has to be confirmed by an invitation letter from a business/company based in Italy, if not, you will be required to apply as a Tourist.

Airport Transit – Certain nationalities have to apply for an airport transit visa in order to be allowed to make a stopover at an airport in a Schengen Area, without entering Italy or other Schengen Country. You need to indicate airport transit as the purpose of travel on your application form.
Transit – This is similar to the above-mentioned purpose of travel, popular among sea travellers that need to stop over at the seaport of one of the member states or where you intend to leave the airport to stay overnight in a hotel.
Visiting Family or Friends – If you need to visit and stay with your family or friends that legally reside in the Schengen Area, you can then indicate this as your purpose of travel. You'll, however, be required to provide a letter of invitation among other documents.
It will also be the correct application if, for example, you are travelling with or intending to meet your friend that also has a residence there. If you can get an invitation letter from a resident or national of Italy, this is the correct category for you.

Study – Students wishing to attend any type of educational institution in the Schengen area need to indicate this on your application. You can either choose to apply for a 3-month Schengen study visa or National Visa (category "D") if you plan on being in the country longer.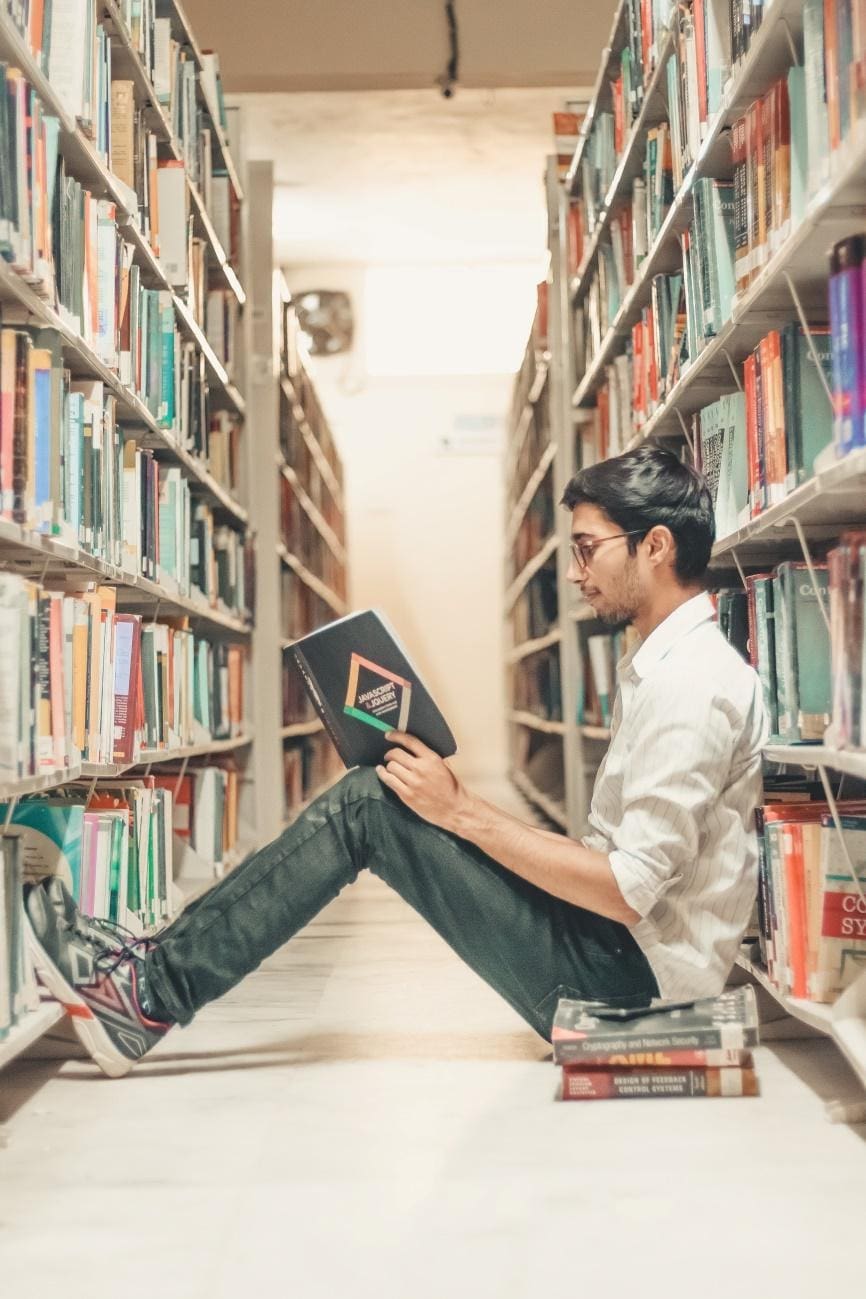 Medical – Indicate this as your purpose of travel if you are traveling to any of the member states of the Schengen territory to seek medical treatment. This visa will allow you to get the medical care you need at any medical institution for a period of 90 days within a 180-period. 
Official Visit – Tick this as your purpose of travel if you are travelling to the Schengen region in an official capacity. 
Cultural, Sports, and Film Crews – this visa is for people wishing to travel to a Schengen member country for the purpose of attending a cultural / sports / religious event or they are part of a film crew. The applicant should be part of the event, as i.e. a performer at a concert, or a writer presenting their book at a book event, or athlete participating in a sports event and not only as a mere spectator.
Other – If the purpose of your travel does not fall under any of the above-mentioned categories, you'll have to choose the "other" option on the application form. You will, however, be required to specify the purpose of your visit in a few words. 
2. Italy Schengen Visa Application Requirements and Documents for the UK Residents.
To increase the chances of your application for Italy Schengen Visa UK being approved, you must strictly follow the visa requirements when submitting the documents for your application. 
There are a number of documents that are common for any Schengen Visa application, although additional documents might be required depending on the purpose of your trip to the Schengen area. 
Both the common and the supporting documentation have to be recent, i.e. not older than 1 month, and need to be provided for every Schengen visa application. 
All the documents must be written in English. Flight tickets, accommodation bookings, insurance, letters (employment, school, etc.) and bank statements printed in any other language other than in English will not be accepted. 
Common Documents for Italy Schengen Visa Application
1. A valid passport or travel document (original and photocopy). Make sure that:
Your passport will be valid for at least three (3) months beyond the day of exit from the Schengen Area.
Your passport has at least 2 full blank pages, one for the visa stamp and an additional spare page.
Your passport has an overall validity of 10 years or less
Your passport does not contain any illegible data
Each person has a passport, minors included.
2. A valid UK residence permit or another form of Identity Card endorsed in the passport or issued as a Biometric card. The residence permit must be valid for at least three (3) months after the date you exit the Schengen Area.
3. One original application form completely filled out and signed by the applicant. A separate form is required for each applicant.
4. Two recently taken passport sized photos with a blank background and where all your facial features are clear. The photos need to be less than 3 months old. You'll need to glue on photo to the application form, note that stapled photos will be rejected.
5. Schengen Visa travel medical insurance. Applicants for an Italian Schengen Visa will be required to prove that they are in possession of adequate and valid travel medical insurance to cover any medical expenses that might arise during their visit or stay in the Schengen area. A minimum of 30,000 € to cover you within Italy and the entire Schengen area will be required. 
6. A cover letter clearly showing the purpose of your visit to Italy and your itinerary,
7. Proof of travel arrangements. This includes a full travel itinerary, return ticket or onward travel tickets, and if you'll be travelling by car, you'll need a copy of your driver's license, car registration and insurance or car rental documentation.
8. Proof of civil status. You'll need to provide your marriage certificate, death certificate of a spouse, birth certificate of children, ration card where applicable. 
9. Proof of accommodation for your entire stay. You'll need to provide evidence of hotel/hostel reservations in Italy or rental agreement (with your name on it). If you are visiting friends or family, you'll need a signed invitation letter from your Italian host and a copy of their passport or Identity card and their Residence Permit.
10. Proof of funds. You have to provide a recent statement of UK bank account for the last three months that shows that you can sustain yourself during your entire travel duration. A fund of at least 50.00 £ for each day spent in Italy and/or other Schengen areas will be required.
Additional Documents for Italy Schengen Visa UK Application 
Employment Status
Based on the employment status, an applicant will be required to submit the following additional documents.
a. Employees
Employment contract and an employment letter with the company's letterhead, at the very least, specifying the employee's name, job title, salary, and the employment start date.
Current personal bank statements for the last 6 months
Income Tax Return (ITR) form or proof of income tax deducted at the salary's source.
Additional documents such as salary slips may be requested.
b. Self-Employed
A copy of the business license 
Current company's bank statement of the latest 6 months
Income Tax Return form
Additional documents such as the company's memorandum, ownership records, and partnership deeds, etc. may be required.
c. For foreign students in the UK
Proof of enrollment at UK school, university or any other educational institution.
No objection letter from the enrolled education institution stating that you have contractual obligations in your home country which you will return to.
d. For retirees
Proof of retirement funds, such a 401 (k), provident fund, pension or any other income statement of the latest 6 months.
e. If unemployed and married to an EU/EEA citizen
A Confirmation of Employment letter, not older than 3 months, from their spouse's employer showing the position the spouse holds within the company as well as the employment contract starting date.
Spouse's valid passport
A marriage certificate in English or officially translated into English by the Embassy/High Commission/Consulate in London or the country that issued the certificate. Or translated into Italian by the Italian Consulate in the country of issue. The marriage certificate must also be certified as a true copy by the Embassy of the country where the marriage took place or by the Legalization Bureau of the Foreign Office in the UK.
Additional Documents for Children Under the Age of 18
When the parents or legal guardians are applying for an Italy Schengen Visa for a minor, the following documents should be submitted.
Birth certificate of the minor
Signed travel consent from both parents as well as the application form.
If one parent is located outside the UK they should submit their signed consent to the Italian Embassy/Consulate of their residing country
A recent school attendance letter signed by the Head of School.
A family court order in the case where one parent has full custody of the minor
Copies of the IDs and passports of both parents.
Death certificate if any of the parents passed away
A notarized parental authorization from both parents if the minor will be travelling alone.
A formal letter from the other parent stating they have no objection to the minor travelling if the minor is travelling with only one parent.
3. Find Out Where to apply for an Italian visa in the UK
Italian Consulate General, London
Consular district:
England, Wales, Isle of Man, Isle of Wight, Channel Islands, Gibraltar and South Georgia & Sandwich Islands.
Italian Consulate General, Edinburgh
Consular district:
Scotland and Northern Ireland.
To apply for an Italian visa in the UK, you have to book a visa appointment with the Italian Consulate General. You can do this in one of the following ways:
In person, directly with the Consulate General of Italy in London (for all types of visas), only by prior appointment. The Consulate working hours are Monday to Friday from 9:00 AM to 12:00 PM with the exception of holidays. If you reside in England or Wales then you should apply with the Italian Consulate General in London or Manchester. And if you reside in Scotland or Northern Ireland then you should apply with the Italian Consulate General in Edinburgh.
Through the VFS Centers in London, Manchester and Cardiff (for tourism and business visas only). 
Through an appointment via us, where you can choose a premium or standard appointment where we schedule your appointment for you.
Please note: The Consulate will notify you via email to confirm your appointment 10 days prior to your scheduled appointment. You must respond within 7 days or else your appointment will be cancelled 3 days before the scheduled day.
Note: All applicants, including minors, are required to be physically present during the visa interview and provide their biometrics unless you have previously given your fingerprints in the last 5 years. 
Children under 12 years of age, those for whom fingerprinting is physically impossible will be excused from giving biometric information.

4. Italy Schengen Visa fees for UK residents
If you are in the UK and are applying for a Schengen Visa to Italy, the charges are as follows:
| | | |
| --- | --- | --- |
| Italy Schengen Visa Category | Fee in UK Pound | Fee in Euro |
| Adult | 72 £ | 80 € |
| Child 6-12 years | 36 £ | 40 € |
| Child under 6 years  | Free | Free |
| Diplomatic, official or service passports holders travelling for official purposes | Free | Free |
| A family member of an EU/EEA national | Free | Free |
| Pupils, students and/or accompanying teachers during a school trip | Free | Free |
| Researchers travelling to Malta to perform scientific research | Free | Free |
These Visa fees are fixed and can only be changed when the Schengen members decide otherwise. The last fee increase was in February 2020. However, there are some categories exempted from paying this amount.
The visa fee may also be waived for applicants aged 25 years or less participating in seminars, conferences, sports', cultural or educational events, that are organized by non-profit organizations. The decision to waive the visa fee will be made case by case depending on the relevance of the event.
Note: These fees may change depending on currency fluctuations and can be paid only in UK Pounds. Visa fees payments can be made in cash, by credit or debit card. You will incur a fee of 1£ for each payment if you pay with a debit card. Keep in mind that a visa application fee is non-refundable and does not guarantee that your visa application will be approved.
5. Schengen Processing Time and Collection
Processing timings for Schengen Visas vary at different embassies/consulates. We tend to find that Italy is one of the fastest decision making countries in the Schengen zone. On average, decisions are taking 3-5 days for decisions to be made at the Italian consulate in London.
To make your trip as planned, it is advisable to apply for an Italian Schengen Visa 3 weeks prior to your travel date. As delays can happen, consider applying 30-60 days prior to your travel date just to be safe. You cannot apply more than 6 months in advance. Though you can submit with less than 15 days to your planned day of travel, it is not advisable.
Certain nationalities are advised to submit at least 15 days in advance because of the extra checks that need to be made. Additionally, Consulates have the discretion to take 30-60 days to make a decision.
Once your visa is approved, it will be stamped in your passport. Make sure to carefully check the visa sticker to make sure everything is correct and exactly how you need it. 
6. Visa Extension
A person visiting Italy on a Schengen Visa is allowed by law to extend their visa if they have legitimate reasons. This could be either personal, professional, medical, emergencies or any other. The decisions to approve a Schengen visa extension request are handled case by case. 
Extension Process
The overall process of extending your Italian Schengen Visa will involve:
Determining whether you have a justified reason to request for an extension
Submitting all the necessary documents. These include a valid passport that has the Schengen Visa used to get into the Schengen area stamped in it, one passport-sized photo, proof of financial subsistence, Schengen Visa Insurance that covers the extension duration, and all the documents that justify your reason for an extension
Paying Visa fees where applicable
Attending a Visa interview if necessary
Waiting for the approval
You must apply for a Schengen Visa extension before it expires. It may take a few days to a month for the authorities to process your visa extension request, during which you are legally permitted to stay in the country where you applied for the Schengen Visa but cannot travel to other Schengen Countries.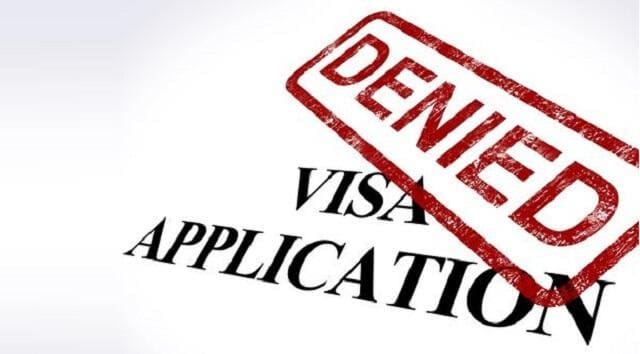 If your visa extension request is approved, you can extend your stay in the Schengen Area until the visa validity. 
If your Visa extension application is rejected, you will have to leave the Schengen area in a day or two.