Schengen Visa For Portugal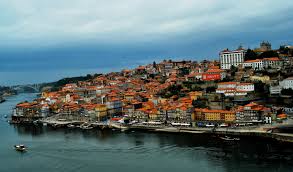 You may think that is too early to start to think about holidays or you are planning your next jaunt of many you have already taken this year for  business or pleasure to Portugal.
Our best advice for either options is a Portugal Schengen Visa for Tourist or a Business, and to chose a multiple entry instead of a single entry.
Schengen visa for Portugal
As Portugal is part of Schengen territory, once a person is granted this visa they can visit multiple destinations that are signatory to the Schengen agreement. Those who do plan on travelling to a number of Schengen countries will find it is best to make their application at the consulate of the country in which they plan to spend the longest amount of time.
Alternatively, you can make the visa application to the first country of entry if you plan to stay around equal periods.
Because most of the Schengen states have adopted the same rules, you will find that whether you are making a Schengen Visa application to one or many countries, the application form will be the same (save for differing languages).
It is important to note that under the Portugal Schengen Visa rules, people are not granted permission to work or carry out any form of business activity.
To get your Portugal Schengen Visa, click through to start your application and have your visa granted in record time:
Apply for your Schengen visa to Portugal
Happy travels!