Travel Warning To Travellers to Portugal For Easter 2023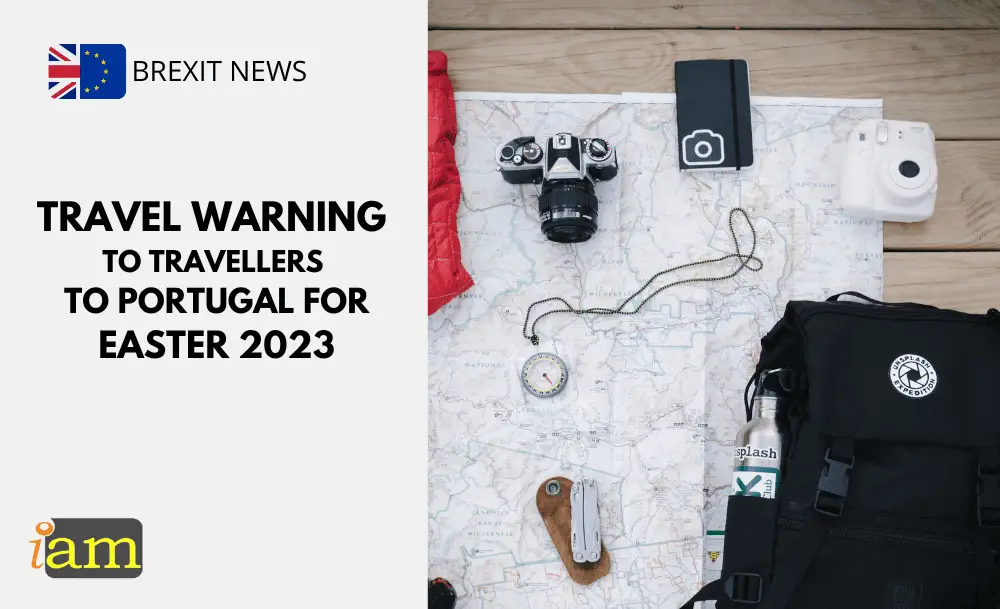 Portugal is a Mediterranean hot spot for travellers from across the globe, and it's not hard to see why. With stunning beaches, breathtaking landscapes, and a rich cultural heritage, Portugal is a must-visit location for those seeking an unforgettable vacation. 
However, it's important to stay informed about the latest travel advice and safety information to make the most of your trip. In this blog post, we'll discuss the latest UK Foreign Travel Advice's guidelines for those planning to visit Portugal during Easter 2023.
Travellers visiting Portugal between 06 April and 10 April are being warned of disruptions at borders, as the officials advise that additional time should be allowed to pass through border control, both while arriving and departing from Portugal.  
"Between 6-10 April there may be travel disruption due to industrial action by Portuguese immigration officers. If you are travelling over this period, allow additional time to clear border control when entering and exiting Portugal. Check for announcements and follow the guidance provided by your airline or tour operator."
Immigration officers in Portugal are going on strike over a restructuring of the country's border service. Local media has warned that the strikes could lead to disturbances at airports which could heavily impact Easter tourists.
Stay Safe While Travelling in Portugal
UK officials have also advised that, as people travel through Portugal, they should be aware that some parts of the country such as Madeira and Azores still have mask mandates as part of the COVID restrictions.
The government also advised that some parts of the holiday destination in Portugal have been classed as 'high risk' this week as there is currently a heightened risk of forest fires in parts of Portugal as the weather is hot and dry.
"Forest fires can occur anywhere in Portugal. In recent years, fires have become more frequent due to drought and high temperatures. Forest fires are highly dangerous and unpredictable. The Portuguese authorities may evacuate areas and close roads for safety reasons."

The Foreign Office travel advice
Holidaymakers in Portugal should familiarise themselves with local safety and emergency procedures, remain vigilant and follow the advice of the Portuguese authorities.
What are your thoughts on this issue? Talk to us in the comment section below. Or if you need more advice on the above, contact us for further travel & immigration advice.
Check out the deals we have found below and tell us your travel plans.
Check out the offers and discounts from:
And because of the pandemic, don't forget to get your travel insurance, which will cover you for flight disruptions and pandemic related matters.
IaM can help with your visa application to Europe, the United States, the UK & other countries
If you need help with a US visa, a UK Visa, or a visa to Europe, including help with appointment booking obligations, IaM can help. For more information and advice on US immigration, UK immigration law and US visa applications or if you need any help or assistance please, reach out to your Visa Coordinator at IaM.
Some of our posts include affiliate links. If you choose to purchase any of these products, we might get a small commission. For more information, check out our TOS.
Latest posts by Jasper De Luna
(see all)