EU Warning: ETIAS Not Yet Operational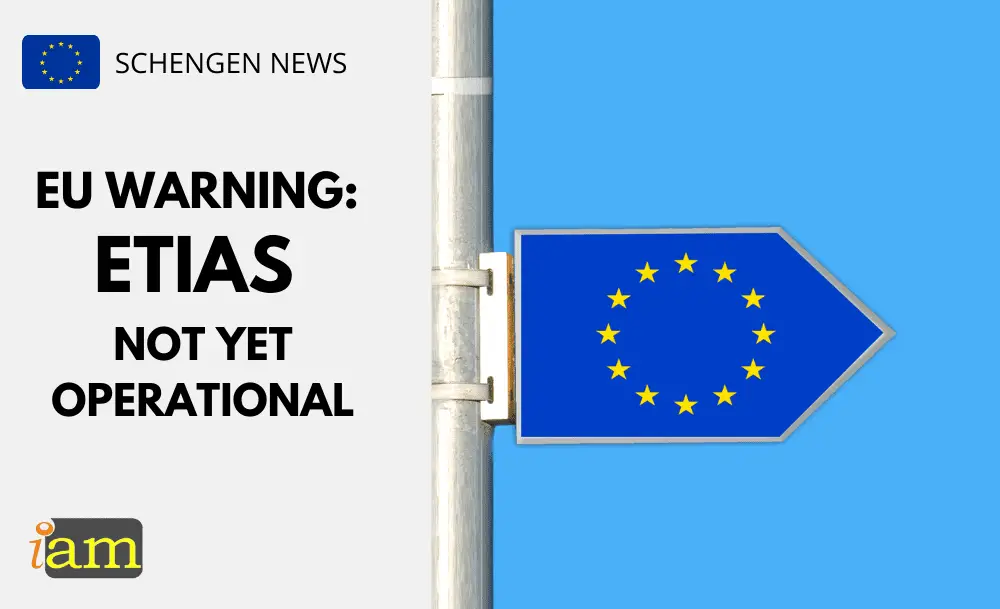 Countries required to use Etias have been warned of fraud opportunities around the upcoming Etias European visa waiver.
ETIAS will allow visitors from visa-waiver countries to freely travel through 30 European countries for up to 90 days for tourism, transit, or business. 
The travel waiver doesn't come into effect until November 2023, however, some scammers are attempting "to mislead applicants into believing that their site is the official channel for submitting an ETIAS application".
In EU guidelines, passengers paying for Etias visa waivers run the risk of encountering fraudsters who will "engage in abusive practices".
Third-Party Companies
The EU has already announced that third-party companies will be able to sell the visa waivers, and many websites have already been set up with 'Etias' in their domain name. There are concerns that it will leave the scheme open to potential scams.
The guidance warns of "attempts to mislead applicants into believing that their site is the official channel for submitting an Etias application".
"This may give the false impression that the additional fee charged by the commercial intermediary is a mandatory part of the application process," explained the document.
The guidance also reportedly warns of third parties making "fraudulent use of the personal or financial data provided by the applicant" or charging "unreasonably high prices for their services".
It similarly flags the possibility of fraudsters failing to submit the application "in the required time, format and quality on behalf of the applicant".
Etias Cost And Processing
The ETIAS visa waiver will cost holidaymakers €7 and this can be obtained through an application that can be done online and typically takes around 10 minutes. 
Travellers must apply at least 96 hours before departure for an EU country in order to have their document approved in time.
Those who want to apply for the waiver when it comes out will need some key documents.
To apply for the visa waiver, you will need:
A passport, valid beyond the intended stay in Europe
An email address
A debit or credit card
What are your thoughts on this issue? Talk to us in the comment section below.
Check out the deals we have found below and tell us your travel plans.
Check out the offers and discounts from:
And because of the pandemic, don't forget to get your travel insurance, which will cover you for flight disruptions and pandemic related matters.
IaM can help with your visa application to Europe, the United States, the UK & other countries
If you need help with a US visa, a UK Visa, or a visa to Europe, including help with appointment booking obligations, IaM can help. For more information and advice on US immigration, UK immigration law and US visa applications or if you need any help or assistance please, reach out to your Visa Coordinator at IaM.
Some of our posts include affiliate links. If you choose to purchase any of these products, we might get a small commission. For more information, check out our TOS.