ETIAS Launch Date Delayed Again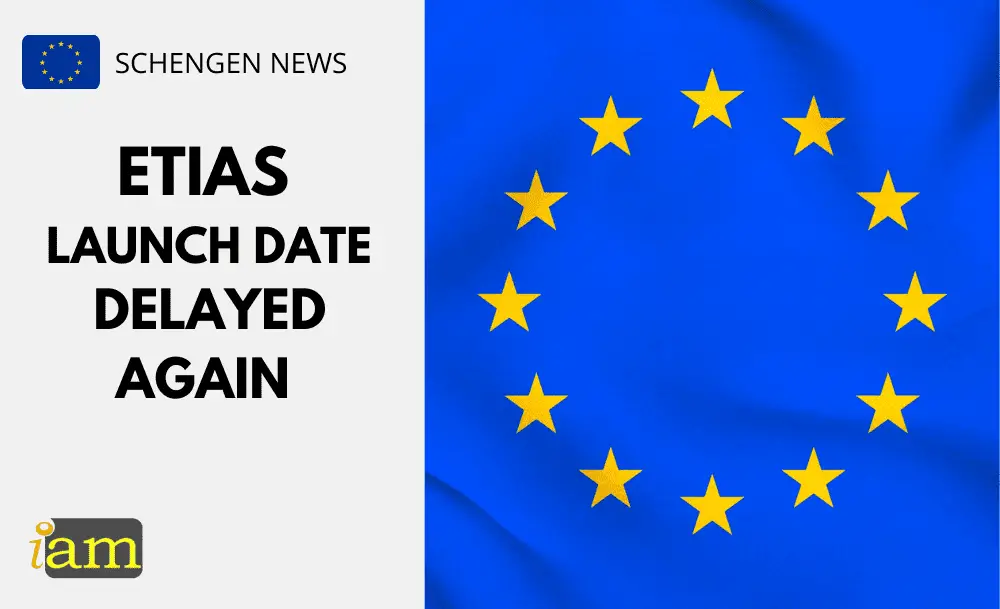 The EU has once again pushed back the introduction of ETIAS.  Instead of early 2023, ETIAS will now be operational from November 2023.
ETIAS, which stands for European Travel Information and Authorisation System, is the EU's visa-free authorization system which is similar to US ESTA. The scheme was initially approved by the European Parliament in 2016. The idea came about as a result of security concerns, which led to calls for better management of who is entering the EU borders. 
More than 60 countries with visa-free access to the European Union will need to register and pay a fee to enter the EU. This includes the residents of the US, the UK, Canada, Brazil, Australia, Israel, Singapore, Mexico, and more.
Residents of countries that need a visa to enter the EU for short-term stays are exempt from this scheme.
How does ETIAS affect travellers?
Travellers with visa-free access to the EU must apply online through the ETIAS, using their passport and answering questions that include information about any previous criminal record, presence in conflict zones, and any orders to leave a territory.
The application will cost €7 and it's estimated that 95% of people will get a positive response within minutes. The ETIAS will then be valid for three years or until the expiry date of the travel document.
The EU Commission stated that the new system will improve security while reinforcing its commitment to greater access to visa-free travel.
ETIAS at Border Control
Airlines, ferries, train, and bus companies would be obliged to verify passports and ETIAS authorisation before boarding. Travellers from visa-free countries will be denied entry if they get to a border check without securing the authorisation.
The ETIAS will not be needed for every EU country but rather for those in the Schengen Area, who have abolished all controls at their mutual borders. 
Currently, Ireland, Romania, Bulgaria, Cyprus, and Croatia do not fall within that area so an ETIAS will not be required to travel to those European destinations.
What are your thoughts on this issue? Talk to us in the comment section below.
Check out the deals we have found below and tell us your travel plans.
Check out the offers and discounts from:
And because of the pandemic, don't forget to get your travel insurance, which will cover you for flight disruptions and pandemic related matters.
IaM can help with your visa application to Europe, the United States, the UK & other countries
If you need help with a US visa, a UK Visa, or a visa to Europe, including help with appointment booking obligations, IaM can help. For more information and advice on US immigration, UK immigration law and US visa applications or if you need any help or assistance please, reach out to your Visa Coordinator at IaM.
Some of our posts include affiliate links. If you choose to purchase any of these products, we might get a small commission. For more information, check out our TOS.