No ETIAS Fees for British Travellers to the EU Until at Least 2025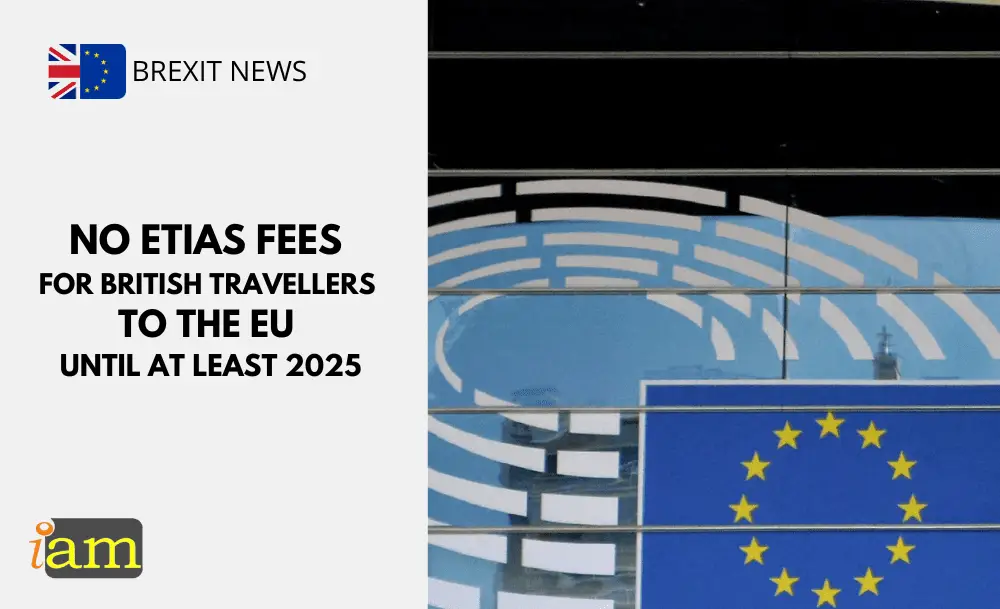 British travellers going to the European Union will not need to pay for a travel permit until 2025 at the earliest.
The ETIAS, which stands for European Travel Information and Authorisation System, was set to launch in 'mid-2024' according to EU officials. However, it has now been revealed that the European Union has delayed the scheme until 2025.
ETIAS is dependent on another border security scheme known as the Entry/Exit System (EES) which has been hit by further setbacks. As a result, ETIAS cannot be implemented either.
An EU official commented to SchengenVisaInfo.com: 
"We had initially hoped for the EES to become operational by the end of this year or, at the latest, the beginning of the next year. Due to unforeseen delays, it has become evident that this timeline is unattainable.

"As a result, the implementation of the ETIAS has been rescheduled to May 2025, with the possibility of further postponement."
It is not the first time that the date has been pushed back after it was delayed in February 2023.
The exact date of the ETIAS launch isn't known yet, but according to the EU Commission's Directorate-General for Migration and Home Affairs, it's expected to be announced at the end of this year.
This means that any plans for summer sunshine getaways to Spain, Greece, Portugal, Italy and other continental tourist destinations will be free of any additional rules and red tape for another year.
What countries will require an ETIAS?
Many European countries will require an ETIAS to enter once the scheme has been launched.
Any visa-exempt traveller from the UK will need to ensure they apply for an ETIAS if they want to travel to any of these 30 countries:
The travel authorisation will be automatically linked to your passport and is a way to keep track of who's entering and leaving certain countries. It'll be valid for three years or until your current passport expires whichever one of these dates comes first.
Thinking of travelling to Europe? Talk to us in the comment section below. Or if you need more advice on the above, contact us for further travel & immigration advice.
Check out the deals we have found below and tell us your travel plans.
Check out the offers and discounts from:
And because of the pandemic, don't forget to get your travel insurance, which will cover you for flight disruptions and pandemic related matters.
IaM can help with your visa application to Europe, the United States, the UK & other countries
If you need help with a US visa, a UK Visa, or a visa to Europe, including help with appointment booking obligations, IaM can help. For more information and advice on US immigration, UK immigration law and US visa applications or if you need any help or assistance please, reach out to your Visa Coordinator at IaM.
Some of our posts include affiliate links. If you choose to purchase any of these products, we might get a small commission. For more information, check out our TOS.