ETIAS On Track by End of 2022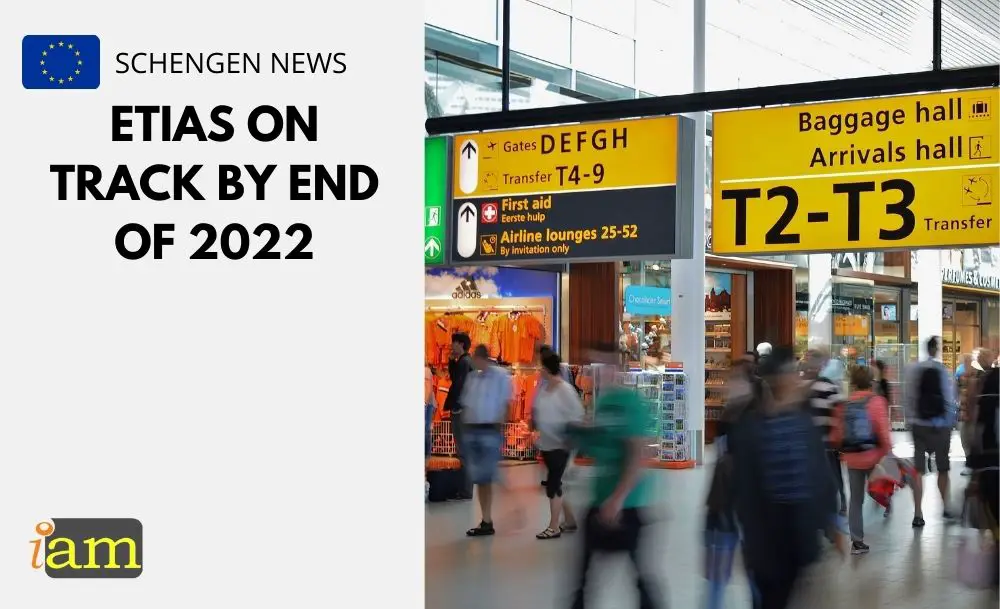 The European Commission has announced that the rules that make the future European Travel Information and Authorisation System (ETIAS) interoperable with the other EU information systems, have come into effect on 3 August 2021.
Announcing the milestone, the Commission asserted that this is an important step towards the launch of the ETIAS by the end of 2022.
The rules entering into force today detail how ETIAS will work with other EU information systems it will query when conducting checks, namely the Entry/Exit System, the Visa Information System, the Schengen Information System and a centralised system for the identification of Member States holding conviction information on non-EU nationals.

EU Commission statement in a press release
The ETIAS is an electronic system and is part of a digital overhaul of security systems aimed at monitoring people entering and exiting Schengen countries
Not Due to Brexit
ETIAS was first raised in April 2016, two months before the UK's EU referendum, and the British government at the time was one of the main backers of the system. 
The European Travel Information and Authorisation System (ETIAS) is a document that all non-EU people with visa-free access to the EU, including UK and US citizens, will be required to have to visit the EU. ETIAS is not a visa and is similar to the US system ESTA. 
Fast Online Processing
The EU Commission notes that the implementation of the ETIAS does not mean that travellers from visa-free non-EU countries will need a visa to the EU, nor it removes the visa requirement for travellers under the visa regime.
The EU Commission has said the ETIAS process will be "simple, fast and affordable".
Visa-exempt non-EU nationals will only need a few minutes to fill in an online application which in a vast majority of cases (expected to be over 95%) will result in automatic approval.

EU Commission