France, Iceland, and More Added to US Do Not Travel List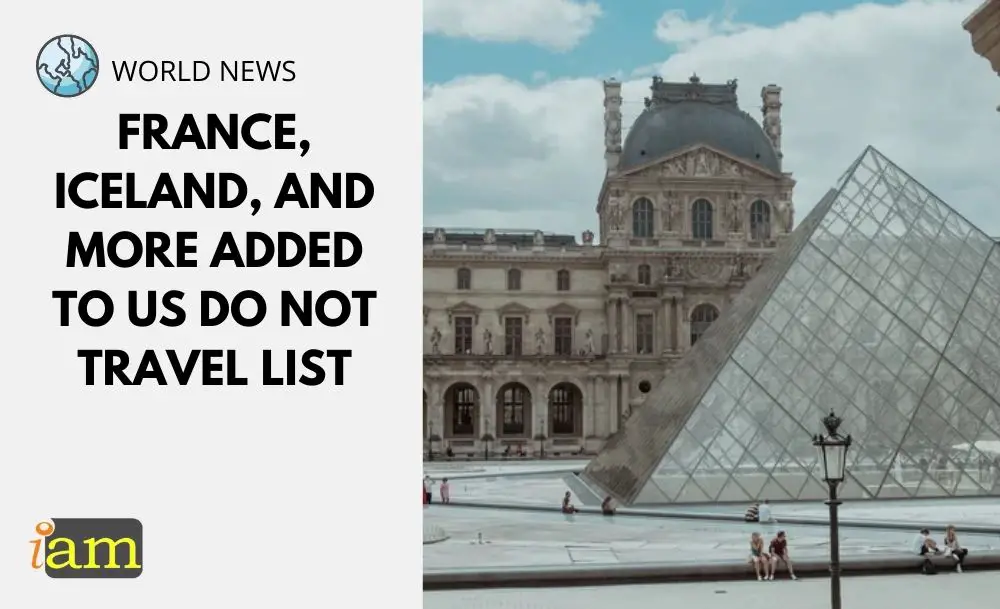 On 9 August, the US Centers for Disease Control and Prevention added several more countries to its Level 4: Covid Very High list. The agency is urging Americans not to visit these countries.
The countries that moved up to Level 4 include:
Aruba
Eswatini
France
French Polynesia
Iceland
Israel
Thailand
The CDC has been issuing travel warnings about a growing number of countries since last month.
The US State Department also issued its parallel Level 4: Do Not Travel advisories on these destinations.
According to World Health Organization data, all of these destinations have seen an increase in COVID-19 cases.
The CDC recommends all travellers, regardless of vaccination status, wear masks, self-monitor for COVID-19 symptoms and get tested three to five days after they travel. 
Additionally, the agency also recommends that unvaccinated travellers get tested one to three days before leaving the U.S. and that they self-quarantine after travel for up to 10 days. 
Continued US Consular Delays
Delays continue at US consular posts worldwide, both in countries subject to COVID-19 travel bans and countries that are not subject to US travel restrictions. Despite progress toward the resumption of routine visa services in general, US consular posts worldwide continue to face issues due to persistent COVID-19–related challenges, including processing delays, appointment availability, personnel shortages, and local restrictions. 
As the situation evolves, and as some countries lift restrictions more quickly than others, disparities in consular processing and appointment scheduling have emerged largely based on geographic location. 
Some US embassies and consulates, although operational, are prioritizing applications based on level of importance, with applications for nonimmigrant work visas receiving lower priority than other visa categories.