USA Travel Ban: Bypass the USA Travel Ban with a National Interest Exception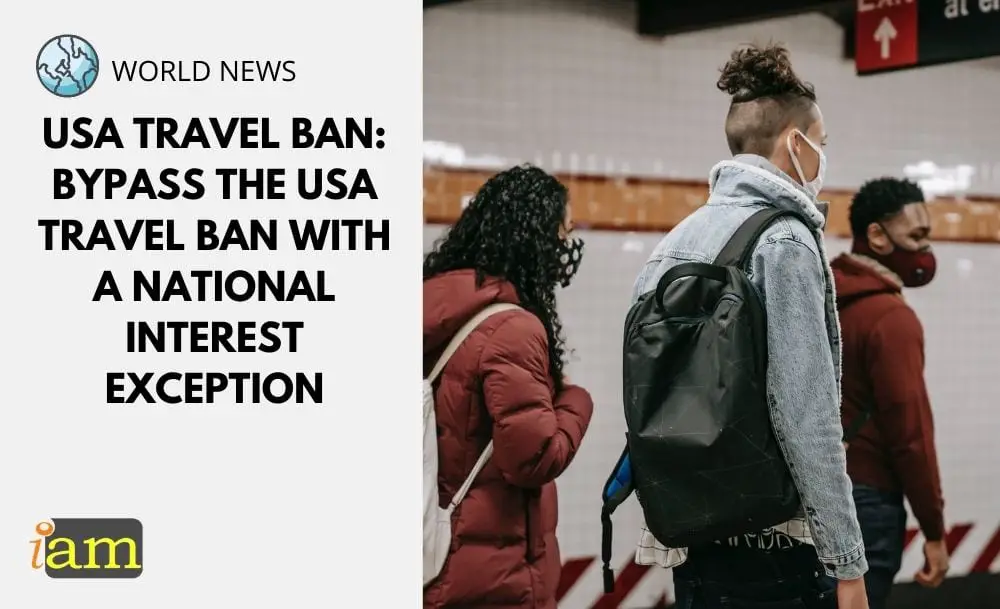 The ongoing COVID-19 pandemic has resulted in numerous presidential proclamations restricting travel and entry into the United States. The majority of travellers from China, Iran, Brazil, South Africa, Schengen Area, United Kingdom, Ireland and India 14 days prior to seeking entry to the US are prohibited from entering the country.
Despite having more vaccine doses on hand, the US vaccination rate has been falling steadily since 13 April, according to Our World in Data. Considering this information, it is not clear when the US will lift the travel ban.
In the meantime, the US authorities have introduced National Interest Exceptions (NIE), which allows travel to the US for individuals whose entry is of national interest. Since the pandemic began, the criteria for "National Interest Exceptions" has evolved. 
On 26 April 2021, the US State Department expanded previous guidelines for certain travellers from China, Iran, Brazil, South Africa, Schengen Area, United Kingdom, and Ireland which should facilitate more streamlined travel for F-1 and M-1 students and J-1 academics covered by exchange visitor programs, if they have pre-existing valid visas. As of 4 May, travellers from India are added to the list of countries banned from entering the country due to the pandemic.
Qualified for NIE
To enter the United States, individuals subject to the travel restrictions must typically first obtain a US National Interest Exemption (NIE) by applying with the local US consulate in their home countries for special permission to travel.
To be eligible for NIE, you should belong to one of the categories below.
Vital Support
Individuals whose entry to the US serves the "vital support of critical infrastructure sectors as defined by the US Department of State or critical infrastructure linked supply chain" may qualify for a National Interest Exception. 
You must provide evidence that your entry into the US is systemically relevant and that they provide a significant contribution to one of 16 critical infrastructure sectors or related supply chains. These critical infrastructures are as follows: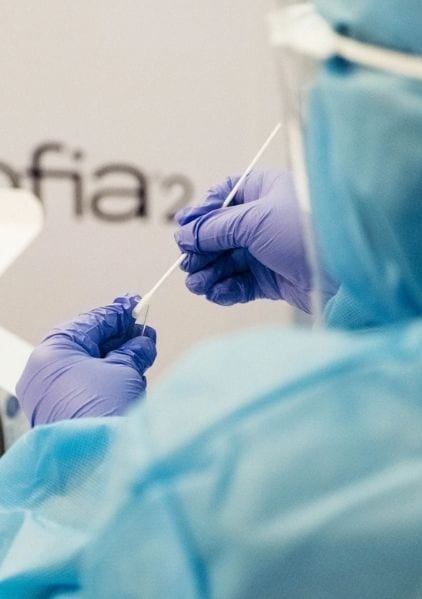 Chemical
Commercial Facilities
Communications
Critical Manufacturing
Dams
Defense Industrial Base
Emergency Services
Energy
Financial
Food and Agriculture
Government Facilities
Healthcare and Public Health
Information Technology
Nuclear Reactors, Materials & Waste
Transportation Systems
Water
The term "vital support" includes activities such as installation, procurement, maintenance, and essential security training that are necessary to maintain supply and production chains in the above sectors or are essential to continued operations in a critical sector.
Students/Academics and Journalists
Individuals with the following visas may apply for NIE to enter the US.
students (F-1/M-1 or J-1 visas)
certain academics on exchange programs (J-1 visas)
journalists (I visas)
Students and Academics with the qualifying visas who have been in China, Iran, Brazil, South Africa or India for 14 days prior to their planned entry into the U.S. can only qualify for an NIE if their academic program begins on 1 August 2021 or later. 
Students from China, Iran, Brazil, South Africa and India whose program begins on 1 August 2021 or later do not need to officially apply for an NIE, but may directly enter the United States no earlier than 30 days prior to the start of their studies. For students from the Schengen area, UK and Ireland, the start date does not matter.
Students who need a new student visa need to check the nearest US Embassy to attend a visa appointment and obtain a travel exemption from the embassy.
 Immigrants and Fiancé(e)s
On 8 April 2021, the US Secretary of State determined that travel on an immigrant or fiancé(e) visa will be granted an exception from the COVID travel ban. Immigrants and fiancé(e)s who were in banned countries in the last 14 days will be allowed into the USA. Applicants who wish to travel under this visa are advised to check on their local US embassy or consulate websites to know the availability of these visa services.
Pilots and Air Crew Traveling for Training and Aircraft Pickup, Delivery, or Maintenance
Travel by pilots and aircrew for training or aircraft pickup, delivery, or maintenance are also allowed under the new NIE proclamation. This also covers certain M-2 dependents when the principal's necessary training is four weeks or more.
Other Reasons for Exemption
Individuals who need to travel to the US due to the reasons below can request for NIE with the US embassy.
humanitarian travel
public health response
national security
Exemptions of the Travel Ban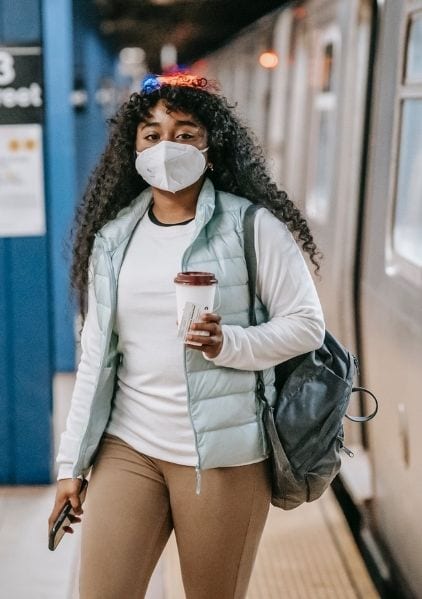 The following are exempted from the travel ban and do not need NIE to travel to the United States.
U.S. citizens & U.S. nationals
Lawful permanent residents (LPR) of the U.S., spouses of US citizen's and LPRs, children of US citizen's and LPRs that are single and under the age of 21, siblings under the age of 21 of US citizen's and LPRs, parent or legal guardian of a US citizen or LPR child who is single and under age 21
Students*,
Academics/researchers,
Public health professionals,
Government officials*,
Crew members,
Emergency medical treatment,
Humanitarian reasons,
Others whose travel is in the U.S. national interest for vital support to critical infrastructure, significant economic activity, or national security.
Anyone spending 14 days outside a banned country
*Exempted travellers: Students with valid F or M visas and a valid I-20 form, and Government officials and Diplomats travelling with valid A or G visas do not require NIEs.
How to Apply for an NIE
The application for National Interest Exception (NIE) must be submitted usually to the U.S. consulate. The process of applying for an NIE may vary from country to country or from U.S. consulate to consulate. If you are not sure if you qualify, you can check with your consulate or embassy. Alternatively, you can use IaM to submit your NIE application for a hassle-free experience.
The NIE application is about supporting the urgency and importance of your trip to the United States. You must be able to demonstrate that the planned activity must physically take place in the US and cannot be rescheduled or conducted remotely.
The following are the general documents you need to prepare:
letter of justification and, if requested, further proofs (e.g. CV)
copy of passport
travel itinerary
copy of visa/permit
The NIE issued due to the pandemic is valid for 30 days for a single entry.
Update: As of 06 July 2021, the US Department of State announced that NIEs will retroactively be valid for 12 months from the date of approval as well as for multiple entries if they are used for the purpose under which they were given.
Checklist for NIE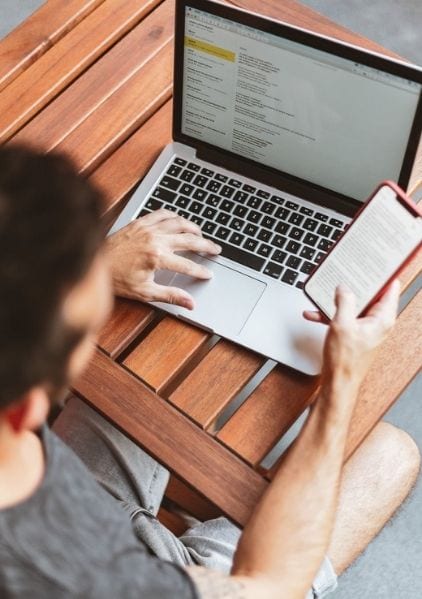 When applying for NIE, we recommend you follow the steps below:
Confirm that you are travelling from a banned country. See the updated COVID Travel Ban List.
Confirm that you are not exempted from the travel ban..
Check the local U.S. Embassy or Consulate website for specific filing instructions for the National Interest Exception to the COVID Travel Ban. Some U.S. Embassies require that you make a short request on their portal and will send you a formal questionnaire to include with your NIE filing. Others ask that you email them with all the information at the outset. Other embassies indicate that you must first request an expedited appointment with an NIE justification through the Department of State appointment booking system.
E-mail your NIE request to the e-mail address specified for your applicable U.S. Consulate:

In the subject line state: CONSIDERATION FOR NATIONAL INTEREST EXCEPTION – LAST NAME.
Attach passport ID page of principal applicant.
Attach passports of spouse and minor children if they are traveling with the principal.
Attach the current ESTA registration if seeking to travel on ESTA, or a copy of one's current visa if already obtained. Same with spouse and children if traveling together with the principal.
Attach a signed NIE support letter, usually from a U.S. company, outlining why the proposed travel will provide vital support or executive direction for critical infrastructure or for significant economic activity in the United States.
Additionally, you should list the following information in the body of the e-mail:
Name as it appears on passport
Date of birth (DD-MMM-YYYY i.e. 01-JAN-1999)
Country and city of birth
Passport #
Passport date of issuance
Reason for travel
Intended travel date
Proposed itinerary
A scanned copy of the passport's biodata page in PDF and right side up.
A scanned copy of the valid ESTA or visa in PDF and right side up.
Personal Email address (one for each individual applicant)
Letter from your employer indicating your job title, a brief description of your duties.
Vital infrastructure industry of your work.
Exact specific activities you intend to perform.
How these activities directly support the critical infrastructure.
Why do these activities require your physical presence in the United States?
Why alternatives such as video conferencing, teleworking, or actions by proxy fail to directly support the critical infrastructure.
How to avoid the US Travel Ban
If you can't meet the requirements for a national interest exception, there is also a route to avoid the USA travel ban without breaking any rules. This usually means that you spend two weeks in a country that is not barred from entry into the US. Check out the article on how to avoid the US travel ban for more details.
Do you have plans to travel to the US? Talk to us in the comment section below. 
Check out the deals we have found below and tell us your travel plans.
Check out the offers and discounts from:
And because of the pandemic, don't forget to get your travel insurance, which will cover you for flight disruptions and pandemic related matters.
IaM can help with your NIE application & your visa application to the United States, the UK & other countries
If you need help with a US visa, a UK Visa, or visa to Europe, including help with appointment booking obligations, IaM can help. For more information and advice on US immigration, UK immigration law and US visa applications or if you need any help or assistance please, reach out to your Visa Coordinator at IaM.
Some of our posts include affiliate links. If you choose to purchase any of these products, we might get a small commission. For more information, check out our TOS.