USA Travel Ban: Bypass the USA Travel Ban with a National Interest Exception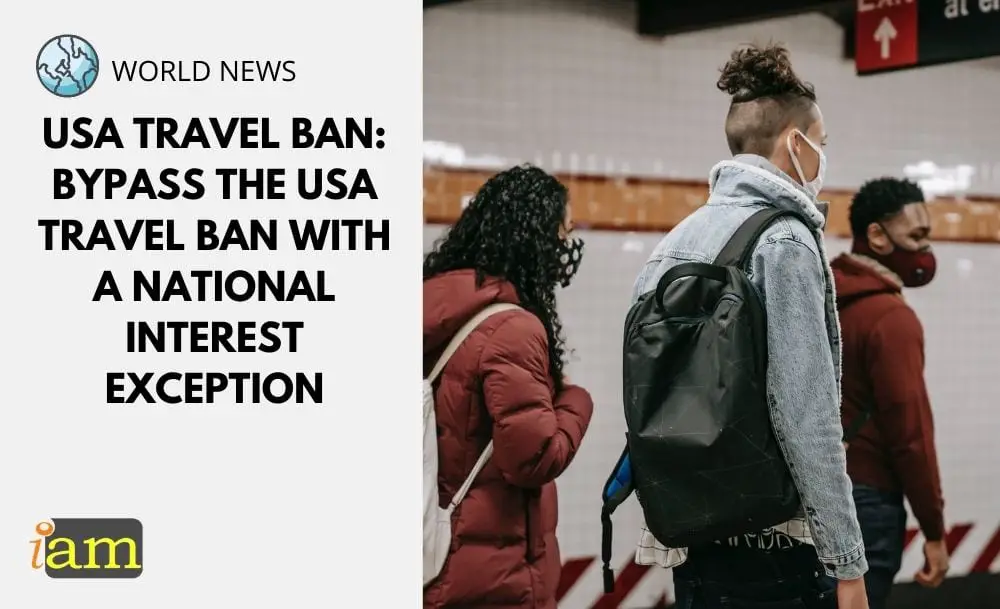 The ongoing COVID-19 pandemic has resulted in numerous presidential proclamations restricting travel and entry into the United States. The majority of travellers from China, Iran, Brazil, South Africa, Schengen Area, United Kingdom, Ireland and India 14 days prior to seeking entry to the US are prohibited from entering the country.
Despite having more vaccine doses on hand, the US vaccination rate has been falling steadily since 13 April, according to Our World in Data. Considering this information, it is not clear when the US will lift the travel ban.
In the meantime, the US authorities have introduced National Interest Exceptions (NIE), which allows travel to the US for individuals whose entry is of national interest. Since the pandemic began, the criteria for "National Interest Exceptions" has evolved.
On 26 April 2021, the US State Department expanded previous guidelines for certain travellers from China, Iran, Brazil, South Africa, Schengen Area, United Kingdom, and Ireland which should facilitate more streamlined travel for F-1 and M-1 students and J-1 academics covered by exchange visitor programs, if they have pre-existing valid visas. As of 4 May, travellers from India are added to the list of countries banned from entering the country due to the pandemic.
Qualified for NIE
To enter the United States, individuals subject to the travel restrictions must typically first obtain a US National Interest Exemption (NIE) by applying with the local US consulate in their home countries for special permission to travel.
To be eligible for NIE, you should belong to one of the categories below.
Vital Support
Individuals whose entry to the US serves the "vital support of critical infrastructure sectors as defined by the US Department of State or critical infrastructure linked supply chain" may qualify for a National Interest Exception.
You must provide evidence that your entry into the US is systemically relevant and that they provide a significant contribution to one of 16 critical infrastructure sectors or related supply chains. These critical infrastructures are as follows: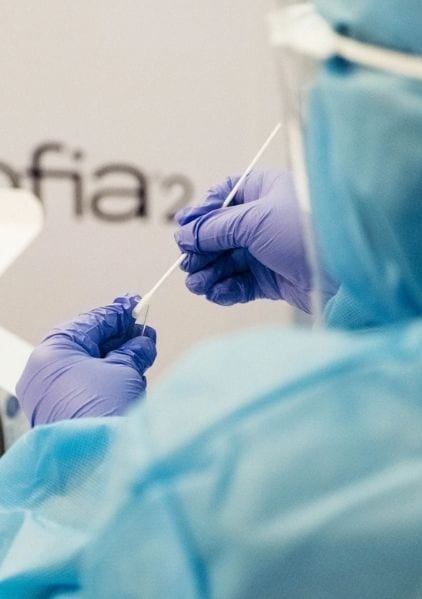 Chemical
Commercial Facilities
Communications
Critical Manufacturing
Dams
Defense Industrial Base
Emergency Services
Energy
Financial
Food and Agriculture
Government Facilities
Healthcare and Public Health
Information Technology
Nuclear Reactors, Materials & Waste
Transportation Systems
Water
The term "vital support" includes activities such as installation, procurement, maintenance, and essential security training that are necessary to maintain supply and production chains in the above sectors or are essential to continued operations in a critical sector.
Students/Academics and Journalists
Individuals with the following visas may apply for NIE to enter the US.
students (F-1/M-1 or J-1 visas)
certain academics on exchange programs (J-1 visas)
journalists (I visas)
Students and Academics with the qualifying visas who have been in China, Iran, Brazil, South Africa or India for 14 days prior to their planned entry into the U.S. can only qualify for an NIE if their academic program begins on 1 August 2021 or later.
Students from China, Iran, Brazil, South Africa and India whose program begins on 1 August 2021 or later do not need to officially apply for a NIE, but may directly enter the United States no earlier than 30 days prior to the start of their studies. For students from the Schengen area, UK and Ireland the start date does not matter.
Students who need a new student visa need to check the nearest US Embassy to attend a visa appointment and obtain a travel exemption from the embassy.
Other Reasons for Exemption
Individuals who need to travel to the US due to the reasons below can request for NIE with the US embassy.
humanitarian travel
public health response
national security
How to Apply for an NIE
The application for National Interest Exception (NIE) must be submitted usually to the U.S. consulate. The process of applying for an NIE may vary from country to country or from U.S. consulate to consulate.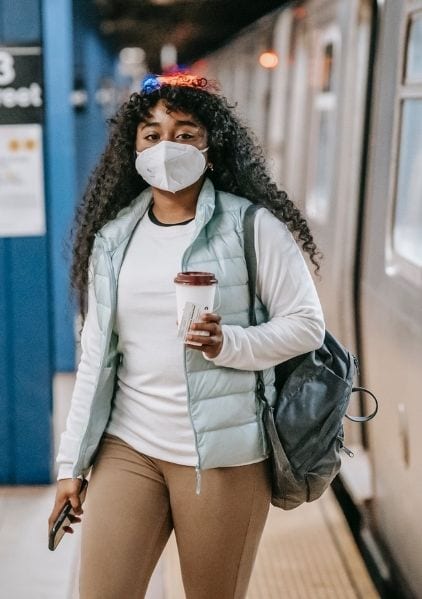 The NIE application is about supporting the urgency and importance of your trip to the United States. You must be able to demonstrate that the planned activity must physically take place in the US and cannot be rescheduled or conducted remotely.
The following are the general documents you need to prepare:
letter of justification and, if requested, further proofs (e.g. CV)
copy of passport
travel itinerary
copy of visa/permit
The NIE issued due to the pandemic is valid for 30 days for a single entry.
How to avoid the US Travel Ban
If you cant meet the requirements for a national interest exception, there is also a route to avoid the USA travel ban without breaking any rules. This usually means that you spend two weeks in a country that is not barred from entry into the US. Check out the article on how to avoid the US travel ban for more details.
Do you have plans to travel to the US? Talk to us in the comment section below. 
If you have plans to travel, check out the deals we found just for you!
Check out the deals we have found below and tell us your travel plans.
Check out the offers and discounts from:
And because of the pandemic, don't forget to get your travel insurance, which will cover you for flight disruptions and pandemic related matters.
IaM can help with your visa application to the United States, the UK & other countries
If you need help with a US visa, a UK Visa, or visa to Europe, including help with appointment booking obligations, IaM can help. For more information and advice on US immigration, UK immigration law and US visa applications or if you need any help or assistance please, reach out to your Visa Coordinator at IaM.
Some of our posts include affiliate links. If you choose to purchase any of these products, we might get a small commission. For more information, check out our TOS.