Schengen Travel Ban: EU Looking to Welcome Vaccinated American Tourists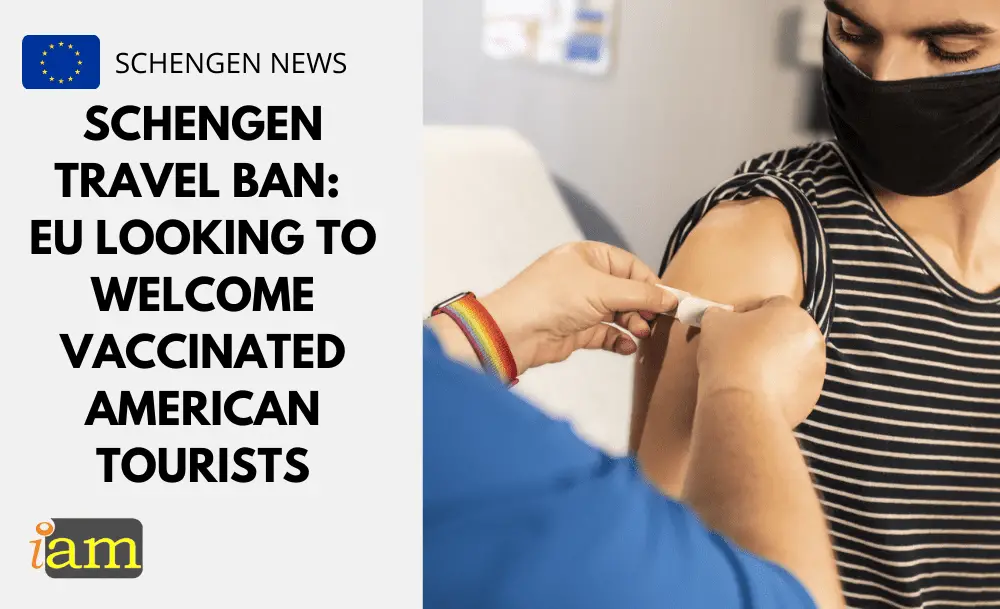 After more than a year of EU border restrictions due to the pandemic, a piece of positive news has finally come from the European Commission regarding lifting restrictions to jumpstart travel this summer.
In an interview, European Commission President Ursula von der Leyen indicated that American tourists who have been fully vaccinated against COVID-19 would be allowed to visit the European Union (EU) over the summer. 
The EU closed its borders to most US travellers last year to prevent the spread of the coronavirus. Such a policy shift would end the bloc's ban on most non-essential travel from outside its borders.
In terms of leisure travel, the EU has thus far granted entry only to visitors hailing from among a very short list of countries with low COVID-19 caseloads, including Australia, New Zealand, Thailand, and South Korea.
The Americans, as far as I can see, use European Medicines Agency-approved vaccines.

This will enable free movement and travel to the European Union because one thing is clear: All 27 member states will accept, unconditionally, all those who are vaccinated with vaccines that are approved by European Medicines Agency.

European Commission President Ursula von der Leyen, referring to the three vaccines approved for emergency use in the United States.
She pointed to the USA's rapid vaccination rate and progress toward achieving "herd immunity", or 70% of the adult population being vaccinated by mid-June. 
She noted that resumption of travel between the EU and US would also depend upon, "the epidemiological situation, but the situation is improving in the United States, as it is, hopefully, also improving in the European Union."
Ms. von der Leyen intimated that the European Commission (the EU's executive branch) will recommend the change in foreign travel policy accordingly, which could finally restore Transatlantic leisure travel.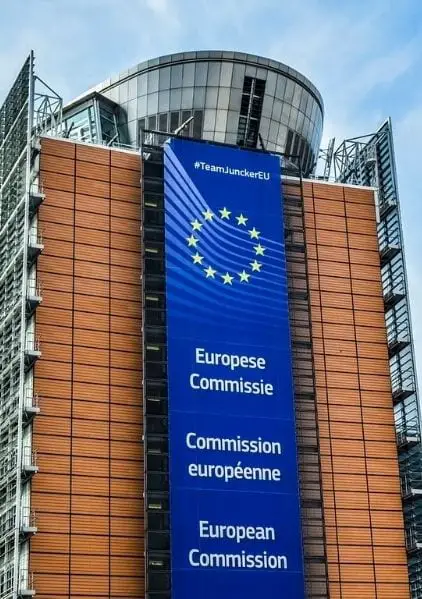 Effective Date
The European Commission president did not provide a timeline as to when the 27-member bloc might begin welcoming US leisure travellers or any details as to how this would be achieved. But, her comments constitute a solid signal that travel restrictions are soon to change and that the regulatory system will rely upon vaccination certificates.
Even conditionally opening the EU borders to Americans would help reboot the massive US tourism market. Millions of American tourists flock to popular EU destinations like Greece, Italy, Portugal, Spain and Croatia, every summer.
Following EU Recommendations
Although, each nation is free to make their own decisions regarding border control, it is likely all EU member states will follow the same advice and direction from the European Commission.
In July 2020, the EU Commission approved a list of third-party countries that were deemed 'safe' and could enter the EU without restriction. 
Some EU countries adopted the list immediately, while others waited months before they decided to grant entry for the "Safe" countries. Even as the EU's 'safe third-party' list has shrunk in size throughout the pandemic, some EU nations have ignored the general advice and have made their own entry rules.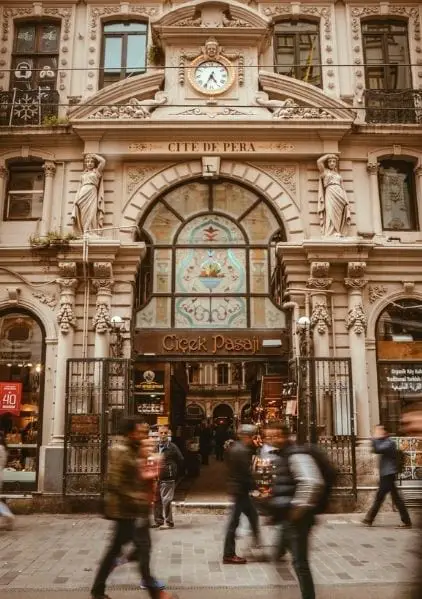 Other Tourists
While the breaking announcement specifically mentioned the United States, the reopening of the EU will likely include vaccinated nationals from additional third-party countries.
Von der Leyen noted that the US was "on track" and making "huge progress" in regard to their fast-paced vaccination, but other nations like the UK, UAE, and Israel equally have impressive rates, which suggests they may be included as well.
The EU Commission will likely release an entire list of countries that will be allowed to travel to the EU this summer.
US Ban on the Schengen Zone
Currently, the US presidential proclamation that retained the suspension of travellers from the Schengen Area, is still in place until further notice. In fact, the US included EU countries on the "Do Not Travel" list based on COVID-19 infection rates. However, the positive statements from the EU will likely be acknowledged and reciprocated by the US government.
Many EU nations are still clamping down hard in lockdown, all for the hope if they keep rules strict throughout April and May, they could reopen safely for tourism come June.
Some of our posts include affiliate links. If you choose to purchase any of these products, we might get a small commission. For more information, check out our TOS.
What are your thoughts on this issue? Do you think a travel corridor between the EU and US is possible? Talk to us in the comment section below.
If you have plans to travel, check out the deals we have found below.
Check out the offers and discounts from:
And because of the pandemic, don't forget to get your travel insurance, which will cover you for flight disruptions and pandemic related matters.
IaM can help with your visa application to the United States, the UK & other countries
If you need help with a US visa, a UK Visa, or visa to Europe, including help with appointment booking obligations, IaM can help. For more information and advice on US immigration, UK immigration law and US visa applications or if you need any help or assistance please, reach out to your Visa Coordinator at IaM.