EU Aims to Have Digital Green Certificates in Use By Summer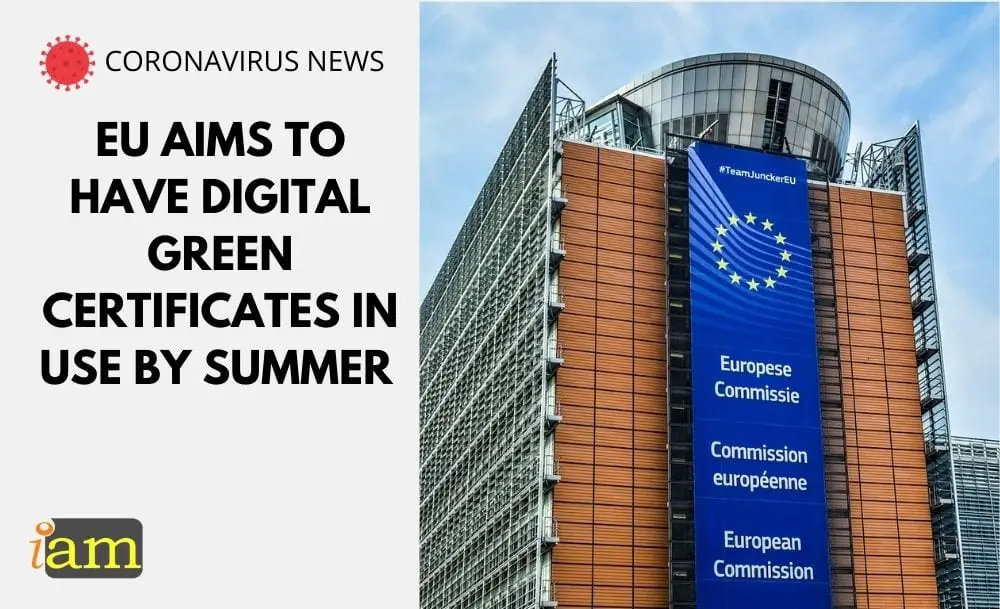 New data from travel industries shows more and more people are looking forward to travelling again. Government officials are now focusing on how to safely restart international and domestic trips and mitigate the economic disruption caused by the pandemic.
The member states of the European Union have agreed to move forward with a recently proposed Digital Green Certificate designed to facilitate safe travel throughout the continent.
A document endorsed by national envoys reportedly stated that the 27 EU member states have "underlined their commitment to have the framework ready by the summer of 2021."
What we want is to give to citizens and member states a tool that provides the necessary trust and confidence. A tool that competent authorities can rely on wherever needed to facilitate free movement.

Similarly, an airline company could…verify the validity of the certificate in a simple way at the check-in. Long discussions at the gate should be avoided.

EU Justice Commissioner Didier Reynders told an EU parliament committee
How It Works
Not a Condition for Travelling
After several meetings, the European Council agreed on a common position with a view to start negotiations with the European Parliament.
This follows proposals put forward by the European Commission last month to start legislative and technical work on the certificates.
The Council agreed certificates should not be a precondition to exercise free movement rights or travel documents, so as to prevent discrimination against people who have not had the jab.
According to the proposals, it will be possible to use the certificate across all EU member states, as well as Iceland, Liechtenstein, Norway and Switzerland. The certificate will also be open to initiatives being developed globally.