More British Nationals Support Vaccine Passport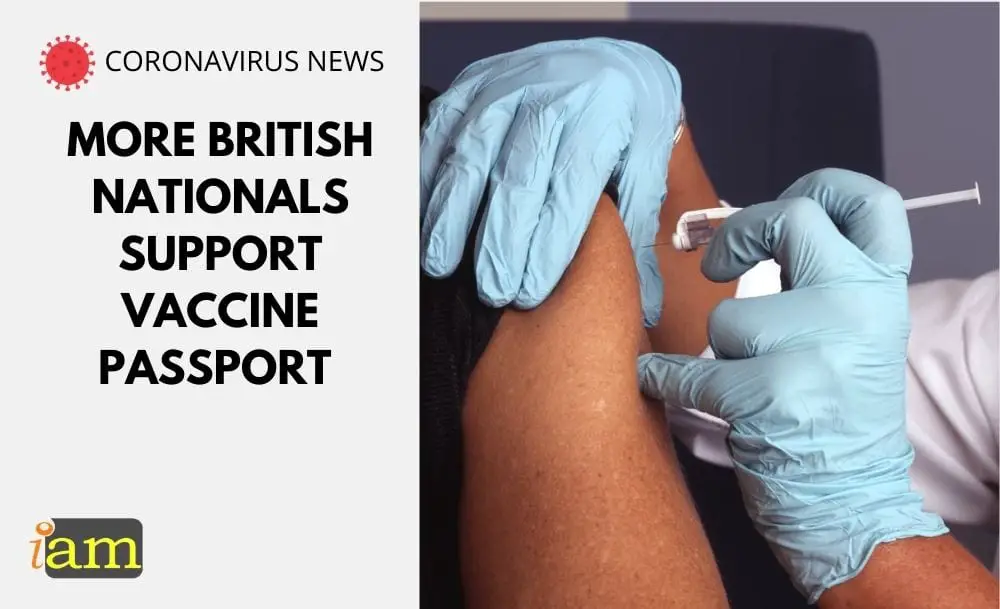 Many international travellers will likely need to prove they are vaccinated or free of COVID-19 if they plan trips later this year.
Last week, the UK officials stated they are looking at the pros and cons of digital passports, after initially ruling them out. The UK has currently laid out a roadmap for easing COVID-19 restrictions, with the ultimate goal of bringing back international travel.
EU leaders are also expecting their own version of a digital certificate to launch in three months.
Meanwhile, the US government has not yet stated if COVID-19 vaccinations will factor into US travel requirements. The U.S.'s Centers for Disease Control and Prevention hasn't yet issued guidance on the subject and says there are no established international standards for vaccines or documentation of vaccination.
Some countries are already starting to accept vaccinated tourists.
Poll Results
Nearly a third of British adults have had at least one COVID-19 vaccine shot. Now a wide majority of British nationals support a controversial next step which is the issuance of vaccine passports that would allow some semblance of normalcy.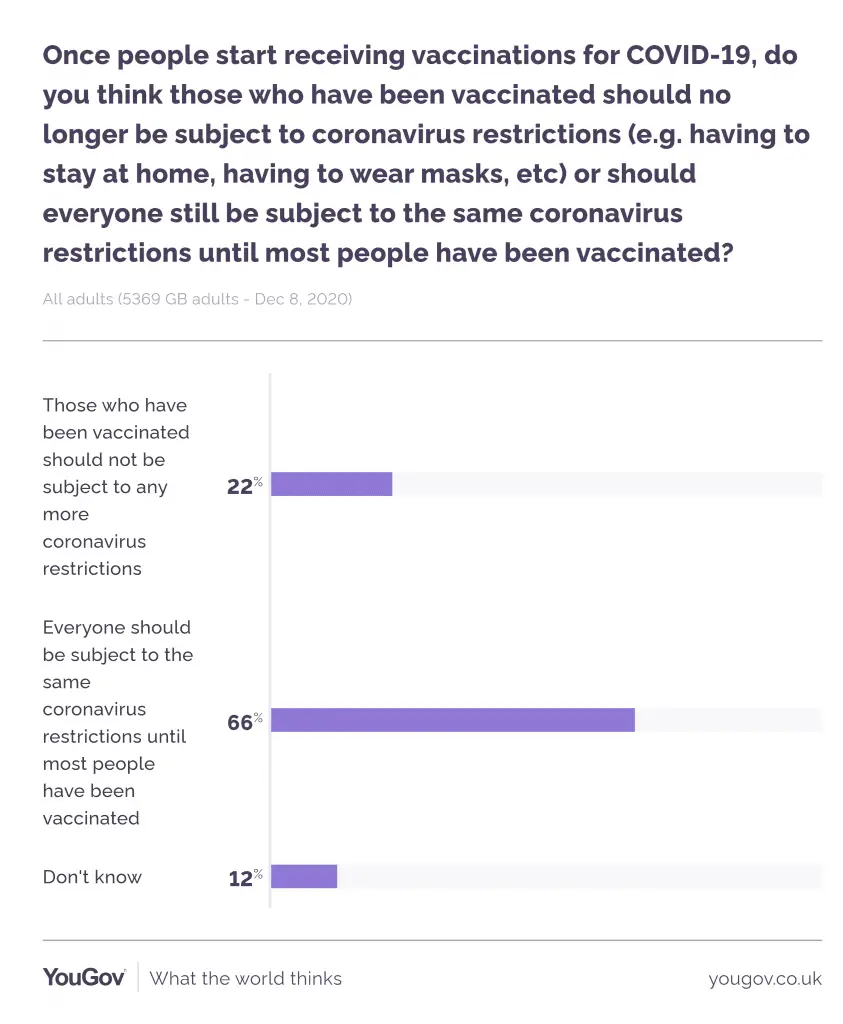 New data provided to Bloomberg by YouGov show that 65% of British nationals say they would support a document that would theoretically allow vaccinated people to return to workplaces and even travel again before those who haven't had their shots.
The poll showed 76% support requiring proof of vaccination for people entering the UK from abroad as soon as possible, with 16% opposed to the idea.
For British nationals aged 65 and above, 77% support the speedy rollout of vaccination passports within the UK, compared with 47% of those between the ages of 18 and 24.
The older population in the UK, who are more likely to be vaccinated, are also more in favour of requiring proof of vaccination than younger people, who would theoretically be more restricted if requirements were put in place soon.
Although most British nationals agreed that vaccine passports should be created and used, they were divided over the specifics of where.
Those surveyed also tended to show a distaste for private companies creating their own versions of vaccine passports. A full 67% of respondents surveyed said that private companies should not be allowed to develop their own versions.
Under Review
The British officials are reviewing the idea of requiring proof of vaccine for certain activities, which is already becoming standard in Israel, another country leading the vaccination drive.
The World Health Organization opposes requiring proof of immunisation in part because it's not clear whether vaccinated people can still spread the infection. And critics say a vaccine-passport system would be discriminatory and create an elite class of people with access to the shot.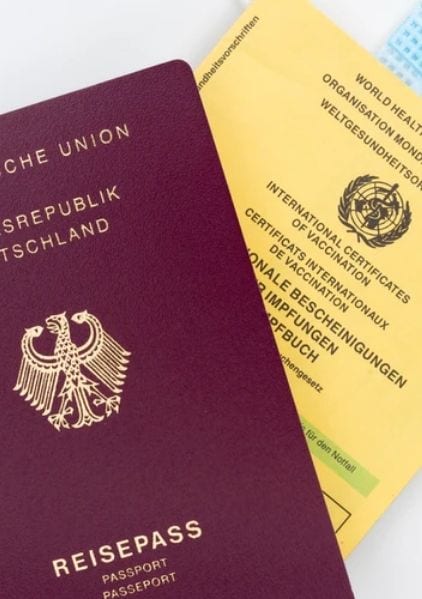 Vaccine Passport Underway
Some European countries have already introduced policies regarding vaccine passports. Iceland was the first European nation to issue vaccine certificates in late January. Greece also unveiled a digital vaccination certificate for those who have received two doses of the vaccine.
The vaccine passports or certificates would enable people to present proof of vaccination and thus are allowed entry and usually skip quarantine protocols when arriving in a new country.
What are your thoughts on vaccine passports? What would it take to allow unrestricted travel again? Talk to us in the comment section below.
IaM can help with your visa application to the United States, the UK & other countries
If you need help with a US visa, a UK Visa, or visa to Europe, including help with appointment booking obligations, IaM can help. For more information and advice on US immigration, UK immigration law and US visa applications or if you need any help or assistance please, reach out to your Visa Coordinator at IaM.