US Travel Update: Travel Groups Push For End Of Pre-Departure Test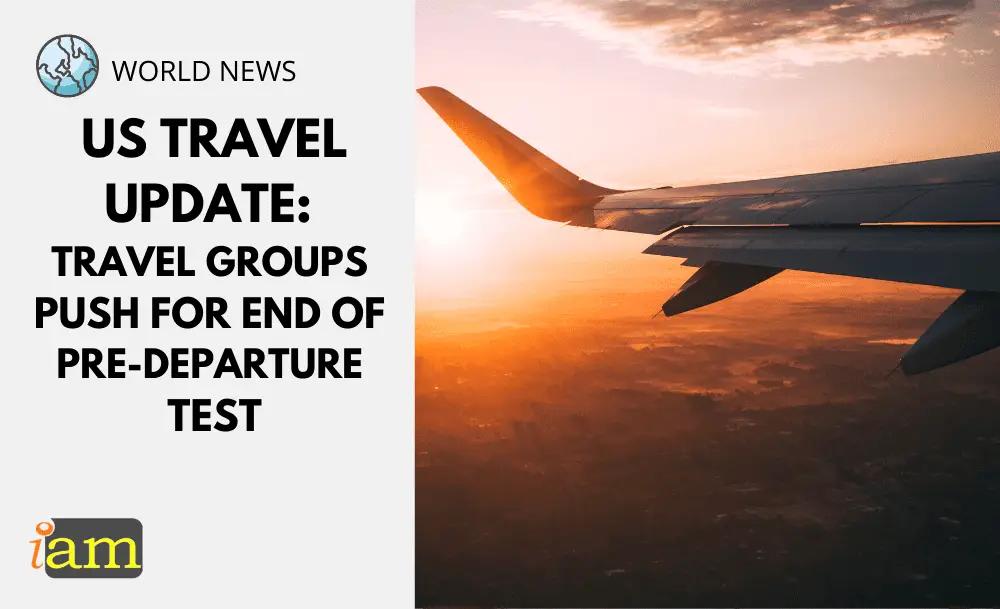 Airline and tourism groups are pushing to eliminate the government requirement that international travellers provide a negative test for COVID-19 prior to boarding.
They believe the testing rule is discouraging people from booking international trips and pointed out that the United Kingdom has eliminated a similar rule last month. From 11 February, the British government will drop its Covid testing requirement for vaccinated arrivals.
Airlines for America, which represents the nation's biggest carriers, and 28 other airline, travel and business groups wrote to the White House coronavirus policy adviser urging the administration to end the testing requirement.
American Society of Travel Advisors (ASTA) also calls on the US government to lift testing requirements for fully vaccinated US citizens so they can return to the US from abroad without providing proof of a negative COVID-19 test.
The groups argued that the testing requirement is no longer needed because of the high number of COVID-19 cases already in every state, higher vaccination rates and new treatments for the virus.
While the White House declined to comment on the letter, Airlines for America was demanding change, as international air travel was down 38 percent over 2019 levels.
Scrapping the testing requirement would ease international travel and boost traveller confidence.
US  International Travel Vs Domestic Travel
Domestic leisure travel in the US has recovered to pre-pandemic levels however, business and international travel have not fully rebounded. 
According to the US Travel Association, from early 2020 through last December, spending in the U.S. on travel has dropped by a cumulative $730 billion, and many jobs in the sector have not come back.
Industry officials also note that airlines saw a bump in bookings after the US eliminated country-specific bans on travel in November, and they predict that the same will happen if the US drops its pre-departure testing requirement.
The Covid testing rule does not apply to flights within the US.
What are your thoughts on this issue? Talk to us in the comment section below. Or if you need more advice on the above, contact us for further travel & immigration advice.
Check out the deals we have found below and tell us your travel plans.
Check out the offers and discounts from:
And because of the pandemic, don't forget to get your travel insurance, which will cover you for flight disruptions and pandemic related matters.
IaM can help with your visa application to Europe, the United States, the UK & other countries
If you need help with a US visa, a UK Visa, or a visa to Europe, including help with appointment booking obligations, IaM can help. For more information and advice on US immigration, UK immigration law and US visa applications or if you need any help or assistance please, reach out to your Visa Coordinator at IaM.
Some of our posts include affiliate links. If you choose to purchase any of these products, we might get a small commission. For more information, check out our TOS.