US Adds Several EU Countries to Travel Warning List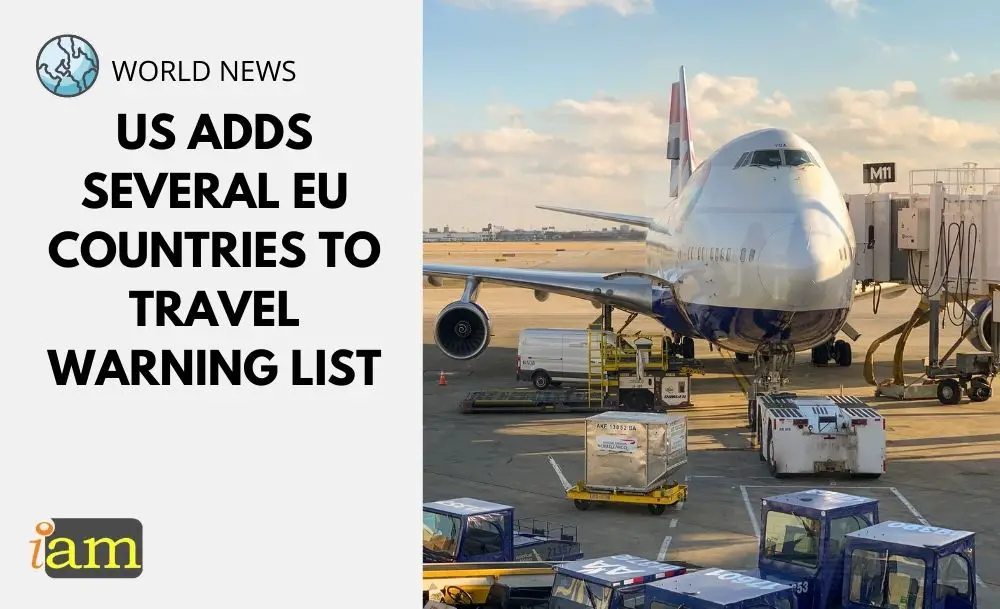 As part of its ongoing efforts to keep American travellers around the world safe, the United States has issued updated travel guidance once more. The United States is now advising against travel to destinations including Greece, Ireland, and Malta.
These destinations can now be found on the US State Department and US Centers for Disease Control and Prevention's (CDC) Level 4 lists, prompted by increasing case numbers of COVID-19.
The most severe level of travel warning that the US Department of State can issue, the three nations join an ever-growing list of countries that the US is warning against travel to, as levels of COVID-19 continue to rise once more around the globe. 
A total of 16 destinations were added to its highest "Level 4: Very High" advisory level. Countries and territories with the new designation are:
Andorra (from level 3)
Curaçao (from level 2)
Gibraltar (COVID-19 data was previously unknown)
Greece (from level 3)
Guadeloupe  (from level 3)
Iran (from level 3)
Ireland (from level 3)
Isle of Man (from level 3)
Kazakhstan (from level 3)
Lesotho (from level 3)
Libya (from level 3)
Malta (from level 3)
Martinique (from level 3)
Saint Barthelemy (from level 1)
Saint Martin (from level 3)
US Virgin Islands (from level 3)
The new advisories in the US against travel to these destinations come at a time when many eagerly await when they will again be able to travel to the US.
Level 4 Classification
Destinations are classified as a "Level 4" if there are 500 COVID-19 cases per 100,000 people.
The travel recommendations, which are based on World Health Organization data and other official sources, are meant to "better differentiate countries with severe outbreak situations from countries with sustained, but controlled, COVID-19 spread," according to the CDC's website.
International travel poses additional risks and even fully vaccinated travellers are at increased risk for getting and possibly spreading new COVID-19 variants. CDC recommends delaying international travel until you are fully vaccinated."