Travellers Fined After Providing False Info to Enter Canada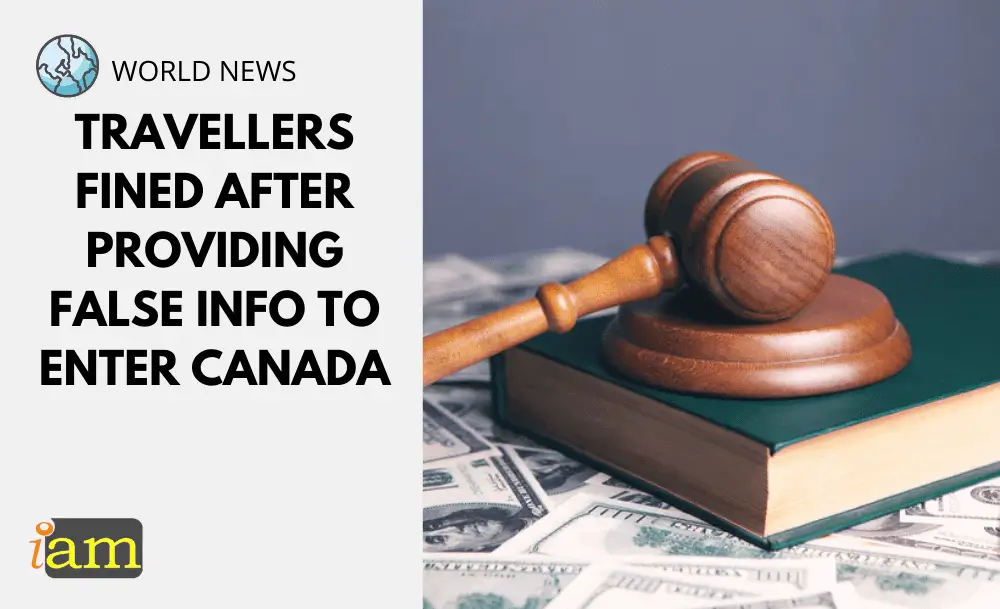 In order to mitigate the spread of coronavirus, Canada follows strict entry rules for arrivals. Travellers need to show proof of vaccination, pre-departure COVID test and a quarantine plan.
Two travellers from the United States were reportedly caught submitting false documents pertaining to proof of vaccination and pre-departure coronavirus tests.
The Public Health Agency of Canada said the duo attempted to enter Canada in July providing false information, found non-compliant with the quarantine requirement and to test upon arrival.
Ignoring quarantine instructions when entering Canada can lead to a $5,000 fine each day of non-compliance. People who submit false information on their vaccination status can face a $750,000 fine, up to six months in prison or both.
As for the duo, each received four fines totalling $19,720, Canadian officials said.
The Government of Canada will continue to investigate incidents reported and will not hesitate to take enforcement action where it is warranted to protect the health of Canadians from the further spread of COVID-19 and its variants of concern.

Public Health Agency of Canada
US-Canada Travel in August
According to the Canadian government, your quarantine plan must meet the following criteria:
It must be a location where you can stay for 14 days or longer
It must have access to the necessities of life including food, water, medication and heat without leaving your place of quarantine.
While you don't need to present proof of a quarantine plan at the border, you will be asked questions to determine whether the plan you have in place is suitable. So think about what you'll need before travelling.
If the coronavirus cases continue to stay low, Canada intends to open its borders to fully vaccinated visitors from the rest of the world on 7 September.