Travellers Can Visit Canada in August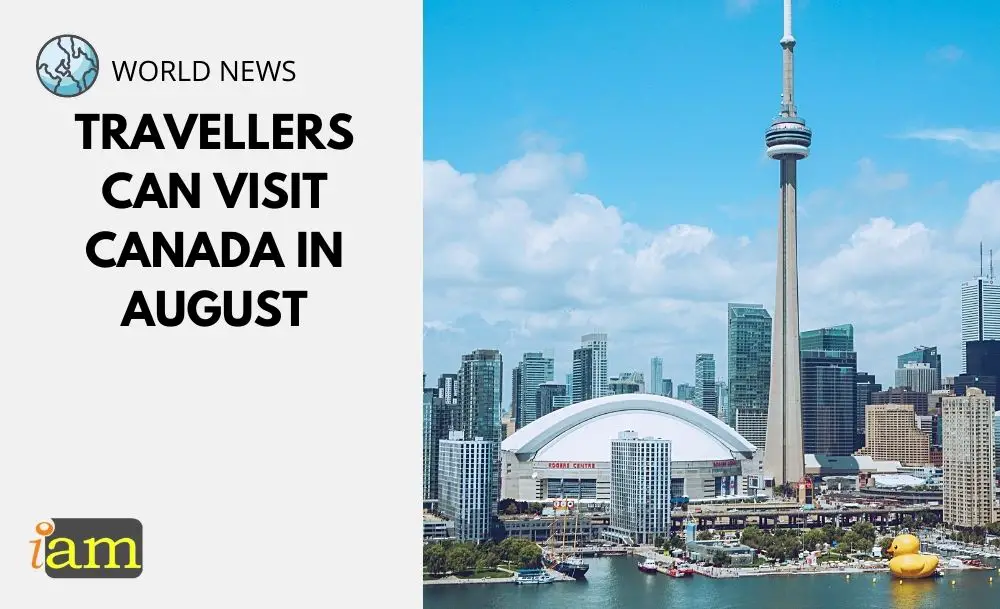 After laying out the timeline to open the border last week, th Canadian government announced on Monday that the Canada-US border will reopen on 9 August for fully vaccinated Americans and US permanent residents, provided that Canada's COVID-19 epidemiology remains favourable.
Despite a slow start, Canada is now leading G20 countries in vaccination rates, with almost 80% of eligible Canadians vaccinated with their first dose and over 50% fully vaccinated.
On August 9, 2021, at 12:01 a.m. EDT, fully vaccinated citizens and permanent residents of the United States (U.S.), currently residing in the U.S., will be permitted to enter Canada for discretionary (non-essential) travel.

Canada statement.
For US travellers who are not fully vaccinated, entry to Canada will continue to be prohibited. The government has previously said that it will be 'quite a while' before unvaccinated travellers are allowed in the country.
The news is a long time coming, as the Canada-US border closure has been extended after the rule was implemented in March 2020, despite immense pressure from both sides to open.
Fully vaccinated travellers from the rest of the world can enter Canada from 7 September 2021, provided the situation remains favourable throughout the summer. Entry to the country will be denied to travellers who are not fully vaccinated.
Currently, Canadians can visit the US by air with a negative Covid-19 test but cannot enter by land as the border has been closed for non-essential travel.
On the other hand, the US Department of Homeland Security stated that the US will renew its pandemic curbs on non-essential travel at the US-Canada and Mexico land border until 21 August.
Entry to Canada in August
Unvaccinated minors younger than 12 entering Canada with vaccinated parents or guardians will not have to quarantine for 14 days.
Travellers must have a paper or digital copy of their vaccination documentation in English or French, provide COVID-19-related information electronically through ArriveCAN, meet pre-entry testing requirements such as a negative COVID-19 test, and be asymptomatic upon arrival.
Air carriers will be verifying that the travellers coming to Canada have submitted their information digitally by using the ArriveCAN app or website before they board their flight.
As of August 9th, airlines will no longer be required to take the temperature of boarding passengers for both domestic and international flights.
All travellers must still present a suitable quarantine plan and be prepared to quarantine, should they not meet all of the conditions required to be exempt from quarantine.
Fully vaccinated travellers will not need a post-arrival test unless they have been randomly selected to complete a day 1 COVID-19 molecular test.
Hotel Quarantine Will End
It was also announced that the 3-day hotel quarantine established earlier this year will end on 9 August, which currently applies to unvaccinated Canadian residents.
Unvaccinated residents returning to Canada will still need to complete a mandatory 14-day quarantine with day 1 and 2ay 8 COVID-19 molecular tests.