Canada Drops PCR Test Requirement for Short Trips, to Add New Accepted Vaccines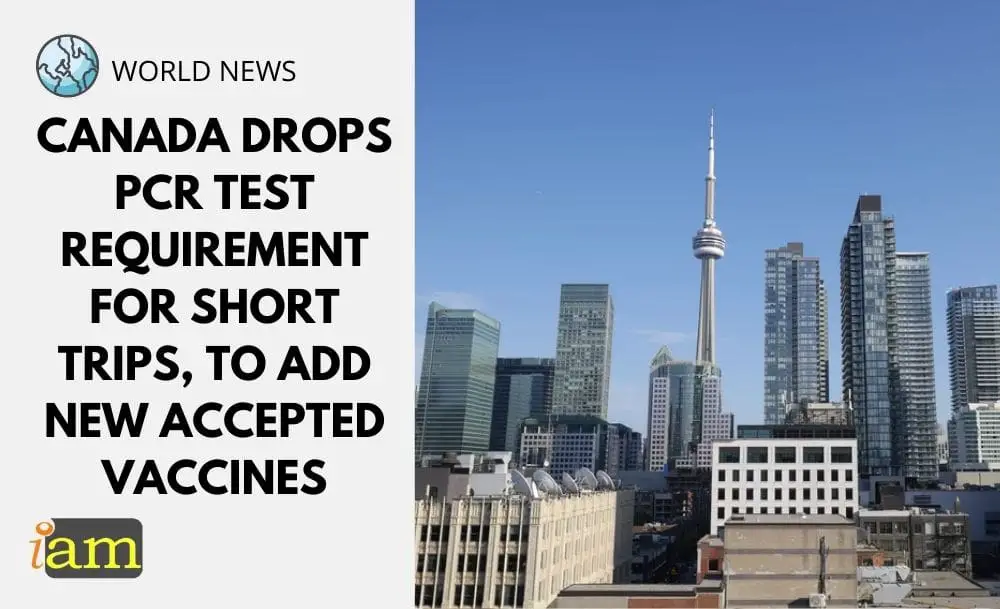 Good news for Canadian travellers who are planning short trips. All travellers entering Canada, regardless of vaccination status, have been required to present proof of a molecular COVID-19 test taken within 72 hours of crossing the land border or boarding a flight.
Canada announced several new measures at the border that will begin to take effect at the end of the month.
The Canadian government will be lifting the PCR test requirement for fully vaccinated Canadian and permanent residents returning to Canada after short trips starting 30 November.
This means that as soon as this re-entry requirement comes into effect, travellers who are coming back into the country within 72 hours of their departure will no longer need to show proof of a negative COVID-19 test.
These tests can cost anywhere between $150 to $300. Antigen tests, which generally only cost $40 to $60, are not accepted for entry in Canada.
This is good news for Canadian travellers who plan to go to the US to do holiday shopping.
Any trips longer than 72 hours outside of Canada will still need a negative PCR test upon return, and it does not apply to the US or other international travellers coming to Canada.
Test Required for Americans Crossing the Border
Canada Recognises More COVID Vaccines
In addition to the change in re-entry testing, the federal government announced that travellers who have received the Sinopharm, Sinovac and Covaxin COVID-19 vaccines will be considered fully vaccinated for travel purposes on 30 November.
Fully vaccinated travellers can enter Canada with a pre-entry molecular COVID-19 test result for all travellers five years of age or older. Antigen tests are not accepted.