Australia International Travel: Roadmap to Reopening Borders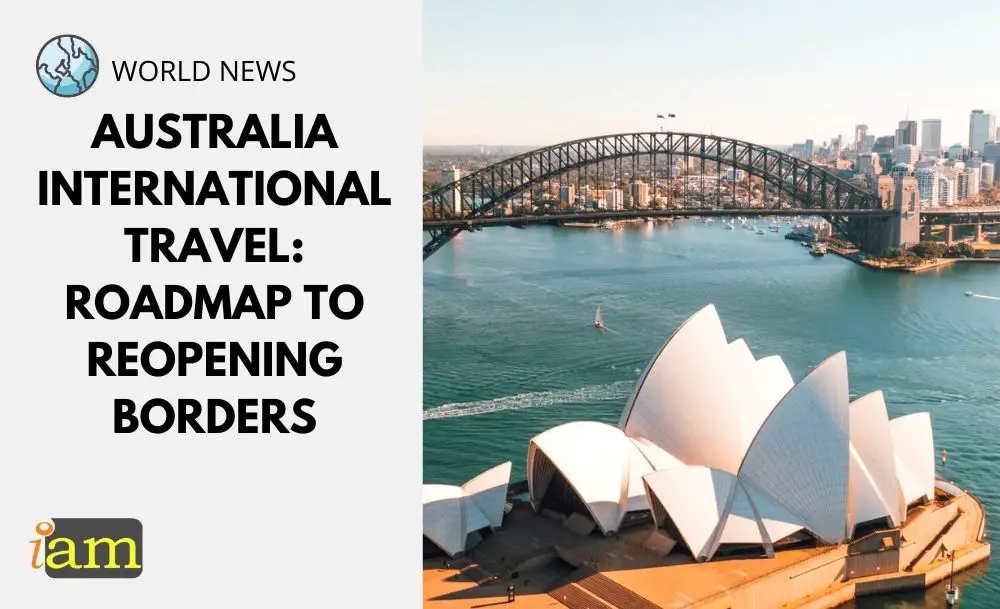 Australia has had some of the strictest restrictions and lockdowns in the world. Its borders have been shut to the rest of the world for more than a year, and Australian residents are not permitted to leave the country.
The only country Australians have been permitted to travel to is New Zealand, as the two countries formed a travel bubble. However, that was recently cancelled due to increasing cases of the Delta variant in Australia.
On 30 July, Australia's Prime Minister, Scott Morrison, shared a plan to resume international travel. The Prime Minister unveiled a series of targets he said could begin to be reached by the end of the year, including international travel.
Australia will have to vaccinate 80% of its adults against COVID-19 before it can consider reopening its border. 
Australia's Plan to Resume International Travel
The Prime Minister announced a four-phase plan for greater freedom, including the gradual easing of local and state-wide travel restrictions based on vaccination rates.
There's no timeline for when Australia will reach each phase and it's expected to be dependent on vaccine supplies and uptake.
Phase A (Current Stage)
The country is currently in phase A, with large parts of the country in and out of lockdowns. Some states and territories are in lockdown as officials try to get ahead of the virus with vaccine rollouts.
Phase B (Transition Stage)
Australia will move to the next phase when 70% of the eligible population is vaccinated. At that stage, lockdowns should be less likely and special rules will be introduced for vaccinated people. There will be capped entry for student and business visa holders and new quarantine rules for vaccinated travellers.
When 70% of eligible adults have received two doses, vaccinated residents will have more freedom from domestic restrictions. At this time, a limited number of international students and economic visa holders will be allowed to enter the country.
Phase C (Consolidation Stage)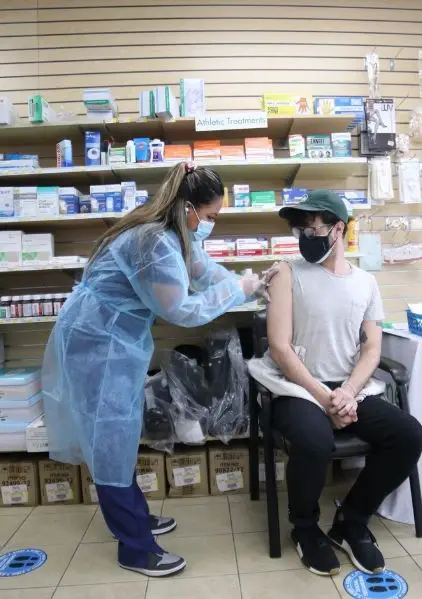 Morrison said the border would be gradually reopened in phase C of the plan when 80% of eligible adults have been fully vaccinated. At this point, vaccinated Australians will be allowed to travel to safe countries overseas.
There will be no cap on returning vaccinated Australians, and vaccinated people will be able to leave the country. The travel bubble with New Zealand (which is currently closed) will also be extended to countries with similar vaccination rates.
We will lift all restrictions on out-bound travel for vaccinated Australians. There will be a gradual reopening of inward and outbound international travel with safe countries.

Australia Prime Minister Scott Morrison
Phase D (Final Phase)
The fourth and final phase of the government's plan will see life return to pre-pandemic times, more or less, where COVID can be managed and international travel can return in a sustainable way.
The final phase will see the opening of international borders. Quarantine for high-risk inbound travel only. Minimising cases in the community without ongoing restrictions or any lockdowns.

Australia Prime Minister Scott Morrison
He warned of a long road ahead towards lifting travel restrictions and said that the timeline would depend on when Australians choose to get vaccinated.
"Every single vaccine will take us closer to achieving each of these steps," Morrison said.
Currently, only 14% of the population has been fully vaccinated.
Australia has had a slow vaccine rollout due to a shortage of Pfizer vaccines and scepticism about the safety of the AstraZeneca vaccine, which they have in large amounts.
What are your thoughts on Australia's plan to reopen the border? Talk to us in the comments section below.
Check out the deals we have found below and tell us your travel plans.
Check out the offers and discounts from:
And because of the pandemic, don't forget to get your travel insurance, which will cover you for flight disruptions and pandemic related matters.
IaM can help with your visa application to the United States, the UK & other countries
If you need help with a US visa, a UK Visa, or visa to Europe, including help with appointment booking obligations, IaM can help. For more information and advice on US immigration, UK immigration law and US visa applications or if you need any help or assistance please, reach out to your Visa Coordinator at IaM.
Some of our posts include affiliate links. If you choose to purchase any of these products, we might get a small commission. For more information, check out our TOS.