Australia Reopening International Travel in November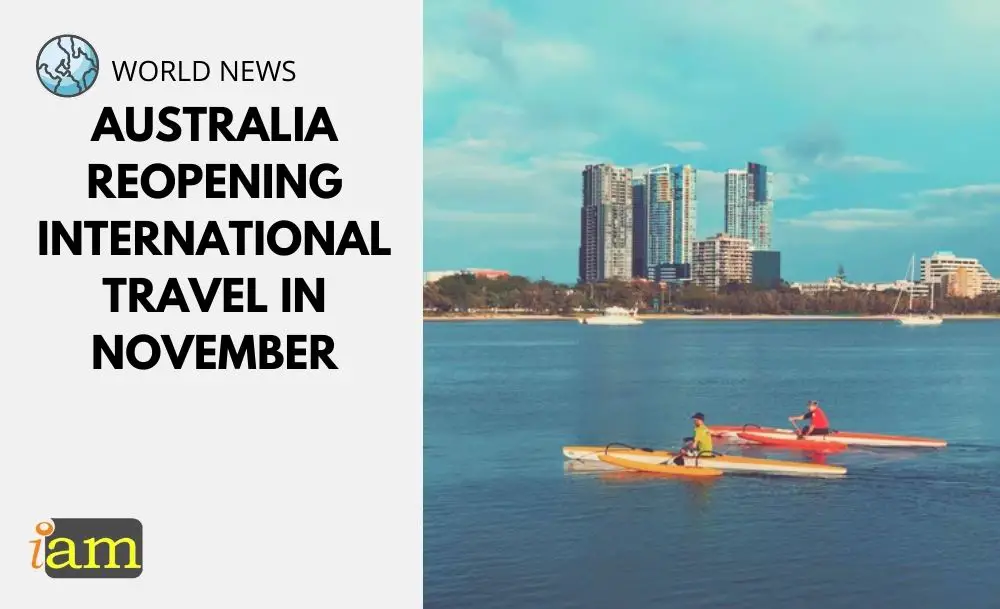 Australia is set to restart international travel next month once the country hits its 80% vaccination target easing one of the toughest COVID-19 restrictions imposed globally.
Prime Minister Scott Morrison stated that reopening the international border for citizens and permanent residents will be linked to the establishment of home quarantine in Australia's eight states and territories.
The first home quarantine systems will be up and running in November, but the timetable will be set by individual states and territories. This would essentially remove the caps limiting the number of people allowed into the country.
The plan would see states follow New South Wales' lead in allowing travel for vaccinated passengers with pre-flight COVID-19 testing and one week of home quarantine. 
Once changes are made in November, the current overseas travel restrictions related to COVID-19 will be removed and we'll be working towards complete quarantine free travel for certain countries such as New Zealand when it is safe to do so.

Australian Prime Minister Scott Morrison
Morrison also announced that Australian citizens and permanent residents who cannot be vaccinated, including children and those with medical exemptions, will be treated as vaccinated for the purposes of their travel.