Australia Working Holiday: Visa Fees Waived For International Visa Holders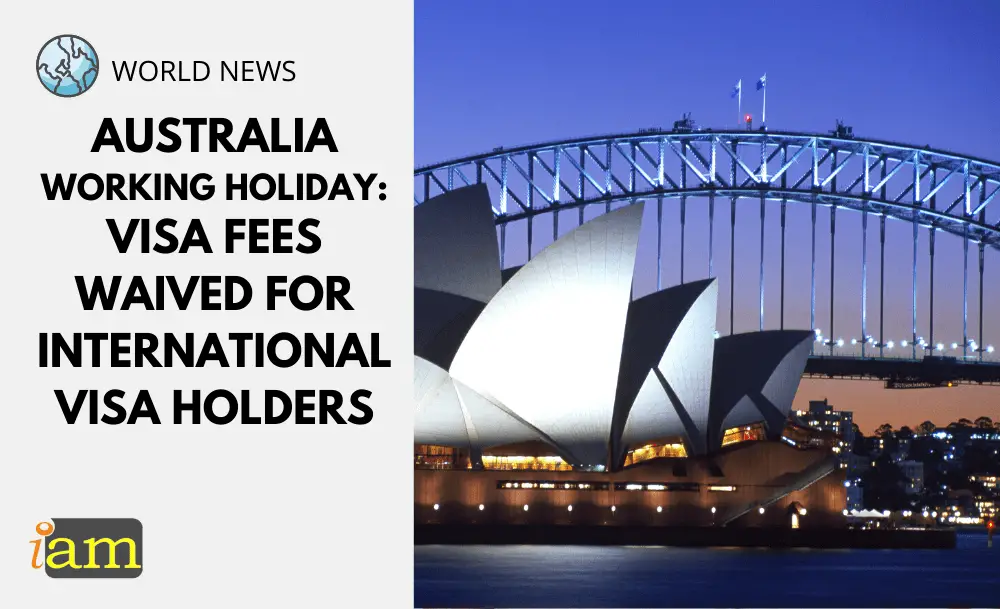 Australia will waive visa application fees for vaccinated working holidaymakers (WHM) and international students in a bid to combat the workforce shortage caused by the pandemic if they can travel to the country within the coming weeks.
The Australian government announced that WHMs who arrive in Australia from 19 January 2022 to 19 April 2022 can apply for a refund of the Visa Application Charge for their WHM visa.
This will apply to WHMs who already have a visa, as well as those who are granted a new visa, and who travel to Australia within this timeframe.
"Fully vaccinated Working Holiday Makers, students and some other visa categories originating from eligible international locations all around the world and travelling on approved visas can enter Australia without needing to quarantine," reads a statement from the state tourist board.
Although quarantine is waived, these groups will have to take a Covid test (antigen permitted) within 24 hours of arrival.
Australia's Working Holiday scheme
Australia's working holiday and work and holiday visa schemes are open to applicants from many countries including the US, UK, Canada, South Korea, Japan, and many European nations.
The visas allow the holder to take up temporary jobs while in Australia to fund their trip. It's a popular route into the country for many young people, and while the visas are valid for one year, there is an option to extend them in many cases to two or even three years.
The government put a halt to the visa schemes when the pandemic broke out and borders were restricted. Amid COVID-fuelled workforce shortages, the Australian government reopened the program and is now making it easier for people to visit by offering financial incentives through a visa rebate scheme.
According to Prime Minister Scott Morrison, there are some 23,500 backpackers who have visas to come to Australia right now and 150,000 students.
Australia's International Borders
Australia is currently only open to certain visa holders including working holidaymakers, skilled migrants, international students, and family visa holders. It's also open to tourists from New Zealand, Singapore, Japan, and South Korea, as well as Australians living overseas. The rest of the world remains banned for now but it's likely that border restrictions will be eased in the coming months.
And while some states are open to fully vaccinated arrivals who test negative for COVID-19, others have additional restrictions in place such as quarantine. If you plan to head out to Australia, check the latest entry rules ahead of your trip.
What are your thoughts on this issue? Talk to us in the comment section below.
Check out the deals we have found below and tell us your travel plans.
Check out the offers and discounts from:
And because of the pandemic, don't forget to get your travel insurance, which will cover you for flight disruptions and pandemic related matters.
IaM can help with your visa application to Europe, the United States, the UK & other countries
If you need help with a US visa, a UK Visa, or a visa to Europe, including help with appointment booking obligations, IaM can help. For more information and advice on US immigration, UK immigration law and US visa applications or if you need any help or assistance please, reach out to your Visa Coordinator at IaM.
Some of our posts include affiliate links. If you choose to purchase any of these products, we might get a small commission. For more information, check out our TOS.