CDC Shakes Up Travel Advisory – Removes All Countries From Level 4 Travel Warning List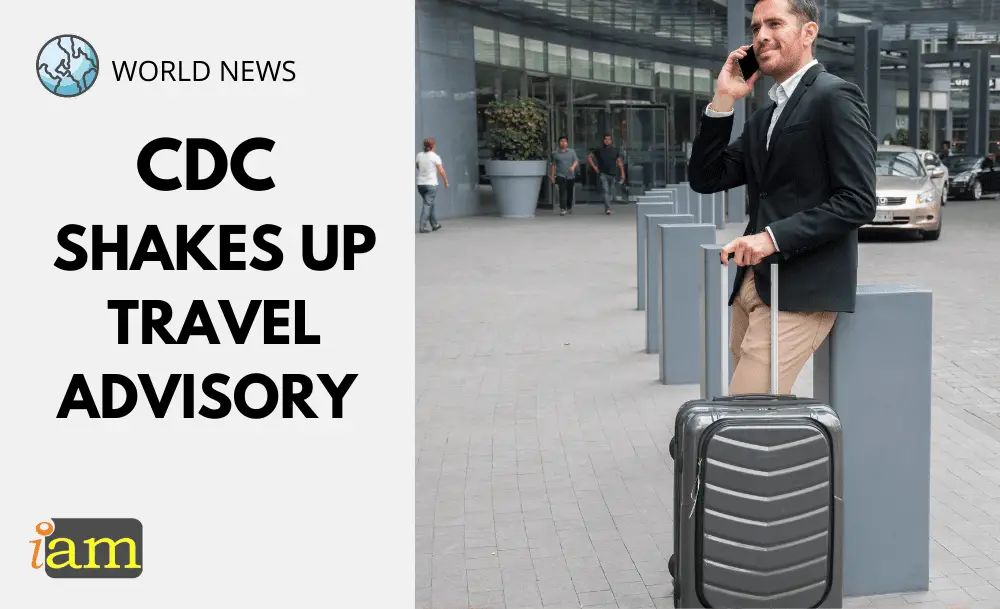 After months of warning all travellers to avoid a long list of countries because of "very high" COVID-19 levels, the CDC has removed all countries from its "Do Not Travel" list. 
The United States Centres for Disease Control and Prevention (CDC) announced it has removed around 90 countries and territories from its 'Level 4: Do Not Travel' list.
The CDC revealed last week its Travel Health Notice system for international destinations would be overhauled. The new system reserves Level 4 travel health notices for special circumstances, such as rapidly escalating case trajectory or extremely high case counts, the emergence of a new variant of concern or healthcare infrastructure collapse.
Level 1, Level 2 and Level 3 classifications continue to be based on a 28-day incidence or case counts.
The agency said the new travel advisory system is meant to be "a more actionable alert" for travellers that helps them understand "when the highest level of concern is most urgent." 
The US CDC system has placed nations into these categories:
• Level 3: High risk for Covid-19
• Level 2: Moderate risk for Covid-19
• Level 1: Low risk for Covid-19
• Unknown: Not enough data to assess risk
The State Department also said it would also adjust its travel advisories and will no longer automatically correlate its guidance with the CDC's travel health notice level. But if the CDC moves a destination to Level 4 because of COVID-19 risk, the State Department's travel advisory for that destination will also raise it to Level 4.  
The update leaves about 10% of all travel advisories at Level 4. The State Department advises against travel for a number of risks, not just COVID-19. 
Shifted to Lower Levels
The majority of nations that were previously listed at Level 4 have been bumped down to 'Level 3: High,' which still calls for unvaccinated Americans to avoid travel to the destinations.
With the overhaul, there are no countries or territories currently listed at Level 4.
Countries moved to Level 3 include Australia, Belgium, Chile, Czech Republic, France, Greece, Hong Kong, Israel, Italy, Japan, New Zealand, Norway, Portugal, Poland, South Korea, Spain, Switzerland, Turkey and the United Kingdom.
Meanwhile, 29 countries were shifted all the way down to Level 1. The list of countries with a "low" COVID-19 travel advisory now includes China, the Bahamas, the Philippines, Colombia, Kenya, and Taiwan, among others.
What are your thoughts on this issue? Talk to us in the comment section below.
Check out the deals we have found below and tell us your travel plans.
Check out the offers and discounts from:
And because of the pandemic, don't forget to get your travel insurance, which will cover you for flight disruptions and pandemic related matters.
IaM can help with your visa application to Europe, the United States, the UK & other countries
If you need help with a US visa, a UK Visa, or a visa to Europe, including help with appointment booking obligations, IaM can help. For more information and advice on US immigration, UK immigration law and US visa applications or if you need any help or assistance please, reach out to your Visa Coordinator at IaM.
Some of our posts include affiliate links. If you choose to purchase any of these products, we might get a small commission. For more information, check out our TOS.