EU Travel Ban: EU Removes Argentina, Australia & Canada From Safe Third Countries List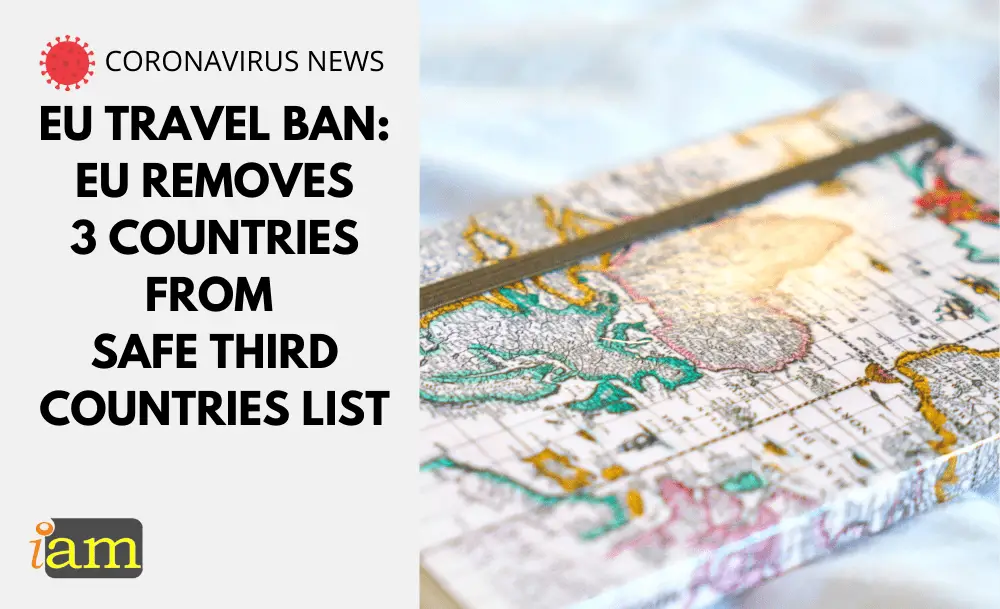 The European Union has deemed 3 countries as a Covid danger zone and removed them from a safelist where freer travel is recommended.
The Council of the European Union decided to remove Argentina, Australia, and Canada from the safe list, thus, advising the Member States to reinstate travel restrictions on travellers from these three countries.
"The Council updated the list of countries, special administrative regions, and other entities and territorial authorities for which travel restrictions should be lifted. In particular Argentina, Australia and Canada were removed from the list," the statement of the Council reads.
The decision to reinstate entry rules follows the increased infection rates registered in these countries. 
Under the previous recommendation from the Council, travellers from Argentina, Australia, and Canada were able to travel to the EU Member States without being subject to strict entry restrictions.
However, in line with the new update, travellers from these areas will have to follow entry rules when reaching the Member States, provided that the recommendation is adopted.
Travel To EU Countries
Since each EU Member State has the right to decide on its own entry rules, travellers from Argentina, Australia, and Canada may face different entry rules depending on their destination country.
Currently, all EU countries require travellers to present a valid vaccination certificate that indicates that the holder has been fully vaccinated against the virus. Certificates that prove that the holder has recovered from the virus are also recognised.
Travellers of third countries not placed on the safe list may also be required to undergo an entry test. Nonetheless, the rules vary from one country to another and the vaccination status of each traveller.
In contrast, travellers from the countries that are still part of the EU's safe third countries list will continue to be able to travel to the Member States without being subject to strict entry rules.
Third Countries on EU's Safe List
Following the new update on 17 January, the safe third countries list now includes:
Bahrain
Chile
Colombia
Indonesia
Kuwait
New Zealand
Peru
Qatar
Rwanda
Saudi Arabia
South Korea
United Arab Emirates
Uruguay
China, subject to confirmation of reciprocity
The EU council stated that the list will be reviewed every two weeks. 
What are your travel plans for this year? Talk to us in the comment section below.
What are your thoughts on the application and documents required for a Schengen visa? Talk to us in the comments section below.
Check out the deals we have found below and tell us your travel plans.
Check out the offers and discounts from:
And because of the pandemic, don't forget to get your travel insurance, which will cover you for flight disruptions and pandemic related matters.
IaM can help with your visa application to Europe, the United States, the UK & other countries
If you need help with a US visa, a UK Visa, or a visa to Europe, including help with appointment booking obligations, IaM can help. For more information and advice on US immigration, UK immigration law and US visa applications or if you need any help or assistance please, reach out to your Visa Coordinator at IaM.
Some of our posts include affiliate links. If you choose to purchase any of these products, we might get a small commission. For more information, check out our TOS.