US ESTA Expanded To Land Travel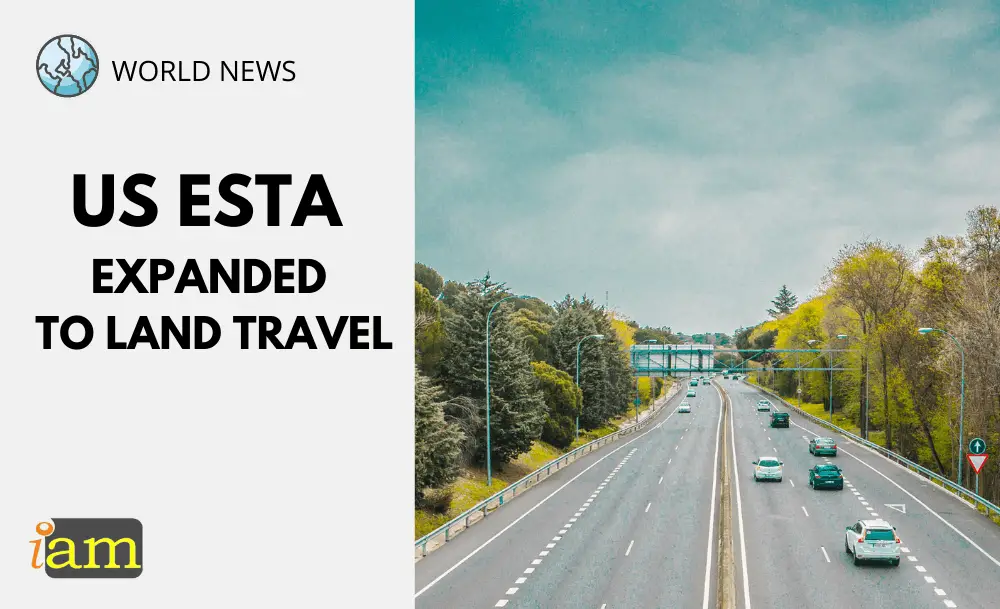 The United States government has announced that the US ESTA will be mandatory for citizens of 40 Visa Waiver Program (VWP) countries entering the United States by land.
This new policy will be introduced on May 2, 2022. From this date, visa-free travellers to the US will still be able to enter the country by land without a visa, but they will need to have an ESTA (Electronic System for Travel Authorisation).
The ESTA permits the holder to enter the US for business or tourism purposes and stay for up to 90 days. Since 2008 this travel authorisation has been mandatory to visit the US by any air or sea entry point. 
It will now be a requirement for entering the country by land too.
The mandatory ESTA for land entry into the US will replace the I-94W form (Non-immigrant Visa Waiver Arrival/Departure Record) which is currently required for access into the US by all northern and southern land borders.
Who Are Required to Secure ESTA Before Entry by Land
All citizens of Visa Waiver Program nations will have to show an approved ESTA to enter the US at a border crossing. These individuals will not need a visa to cross the border but they must have this travel authorisation.
Canadians are visa-exempt and are also not required to apply for an ESTA to enter the US. With this new policy, Canadian visitors will continue to be able to enter the US without a visa or ESTA travel authorisation.
All other nationalities will need to follow the entry requirements for their country of citizenship, which usually includes having a US visa.
How to Get the ESTA For Land Travel
The process for obtaining an ESTA for land entry into the US is the same as for air or sea travel. Visitors can apply for the US ESTA quickly and easily online.
Travellers are advised to request their travel authorisation at least 72 hours before departure, in case of delays.
The US ESTA is valid for multiple entries into the country. The holder can use the same document to enter the US by numerous border crossings, provided it has not expired.
What are your thoughts on the application and documents required for a Schengen visa? Talk to us in the comments section below.
Check out the deals we have found below and tell us your travel plans.
Check out the offers and discounts from:
And because of the pandemic, don't forget to get your travel insurance, which will cover you for flight disruptions and pandemic related matters.
IaM can help with your visa application to Europe, the United States, the UK & other countries
If you need help with a US visa, a UK Visa, or a visa to Europe, including help with appointment booking obligations, IaM can help. For more information and advice on US immigration, UK immigration law and US visa applications or if you need any help or assistance please, reach out to your Visa Coordinator at IaM.
Some of our posts include affiliate links. If you choose to purchase any of these products, we might get a small commission. For more information, check out our TOS.