Non-EU Must Register For Entry-Exit System (EES) – ETIAS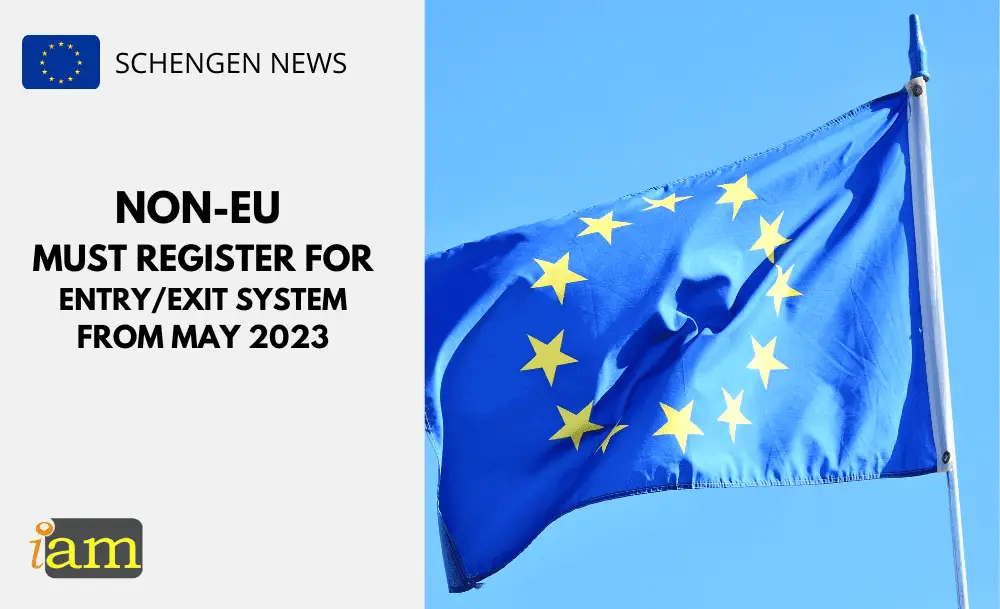 Non-EU nationals will have to follow new rules when entering the European Union from spring next year.
A new Entry/Exit System (EES) is set to come into effect from May 2023.
This is part of the European Travel Information and Authorisation System (ETIAS) that will be implemented later next year.
It will require visitors from outside the EU to apply and pay for a visa waiver before entering a country in the Schengen zone. It will not be applicable to EU citizens or those travelling between Schengen countries. 
It does mean however that non-EU visitors to the block, including UK nationals, will need to register information about themselves prior to travel. 
What Is Entry/Exit System (EES)
According to EU Migration and Home Affairs, the Entry/Exit System (EES) will be an automated IT system for registering travellers from third-countries, both short-stay visa holders and visa exempt travellers, each time they cross an EU external border.
EES is a first step towards the European Travel Information and Authorisation System (ETIAS) to be rolled out in November 2023.
The new EES will register additional information about non-EU travellers to the bloc. Beyond passport details, automated barriers at borders will take and store biometric data including fingerprints and facial images.
With this system, passport stamps will be scrapped. Instead, the system will automatically register when someone enters or leaves an EU country.
This will make it easier to flag someone who has overstayed their time in the EU.
Non-EU Residents Exempted From EES
EES means automated passport scans at EU external borders, but the system is aimed at tourists and those making short visits to the EU / Schengen area which means that non-EU citizens who legally live in an EU country are exempted from the rule.
"Non-EU nationals holders of residence permits are not in the scope of the Entry/Exit System and ETIAS. More about exceptions can be found on the website.

"When crossing the borders, holders of EU residence permits should be able to present to the border authorities their valid travel documents and residence permits."

EU Commission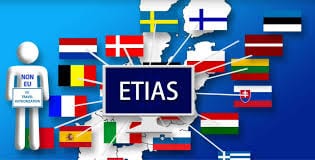 Roadblocks Ahead – The EES & ETIAS
As the EU prepares to introduce the digital barrier system, there are fears it will cause disruption at borders. 
It is not yet understood how automated systems would identify an EU resident if they travel using a non-EU passport. 
With the May deadline just six months away, concerns about infrastructure readiness have been expressed. Physical space and system stability are key worries. In comments on EES implementation published by the EU, many countries, including Austria, Germany, Slovenia and Poland foresaw increased processing times for passengers and delays.
Launch Date For EES
In January 2023, plans by the European Union to implement the new Entry-Exit System (EES) have been postponed once again due to delays caused by the contractors responsible for the new system. The new system is scheduled for late 2023.
On 10 March, France proposed to further delay the launch of EES until August 2024. No update yet if EU members have agreed with the proposal.
On 19 April, The Independent reported that the EES will be delayed until 2024 and the EU will officially announce this in June.
What are your thoughts on EES and ETIAS? Talk to us in the comment section below.
Check out the deals we have found below and tell us your travel plans.
Check out the offers and discounts from:
And because of the pandemic, don't forget to get your travel insurance, which will cover you for flight disruptions and pandemic related matters.
IaM can help with your visa application to Europe, the United States, the UK & other countries
If you need help with a US visa, a UK Visa, or a visa to Europe, including help with appointment booking obligations, IaM can help. For more information and advice on US immigration, UK immigration law and US visa applications or if you need any help or assistance please, reach out to your Visa Coordinator at IaM.
Some of our posts include affiliate links. If you choose to purchase any of these products, we might get a small commission. For more information, check out our TOS.