ETIAS: EU Will Start Charging Visitors To Enter in 2023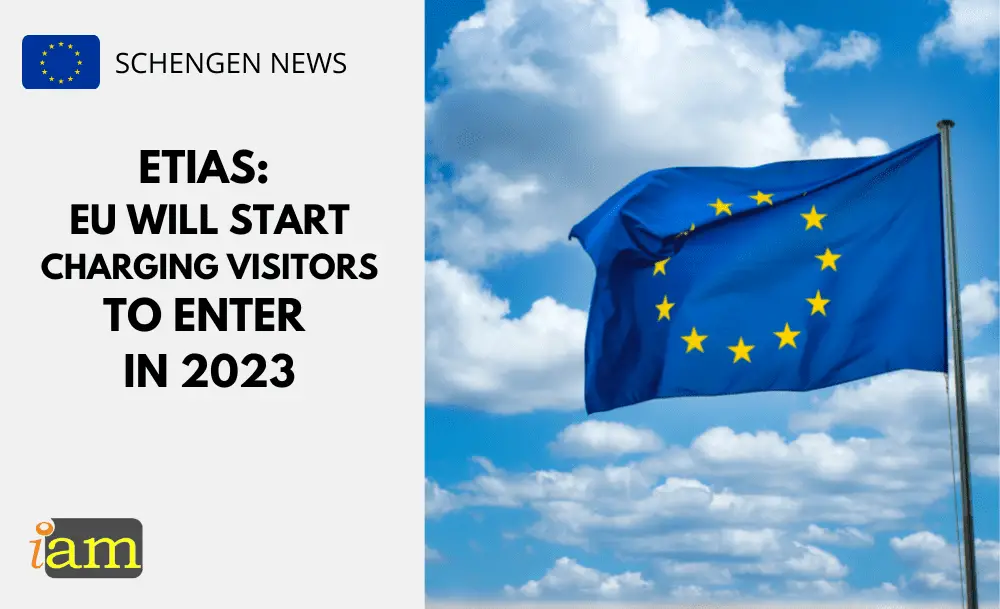 The EU has announced the launch of its long-awaited visa waiver scheme, ETIAS, on May 2023.
ETIAS had previously been slated for a late 2022 debut.
From May 2023, travellers from non-EU countries such as Australia, New Zealand, the US and the UK will need a valid ETIAS to enter 30 countries in the Schengen Area. Countries in the process of joining the Schengen Area, such as Croatia and Cyprus, will also require a valid ETIAS.
ETIAS is intended to increase revenue for the EU and to create a central data repository on non-Europeans who visit the area.
The ETIAS, which stands for European Travel Information and Authorization System, will be mandatory for travellers for short-term stays for business or leisure from more than 50 non-EU countries if they're planning to visit Europe for less than 90 days – including in transit. 
Anyone from a non-EU country planning to work, study or live in Europe for more than 90 days will be required to apply for a visa.
What You Need To Know
ETIAS will only apply to nationals of countries and territories who enjoy visa-free travel to the Schengen Area.
According to the authorities, the application process will be via an automated system and  95 percent of applications will be approved within minutes but could take up to a month to be processed. Unsuccessful applicants will get an opportunity to appeal the decision.
Once granted, it will be valid for three years for stays of up to 90 consecutive days within any 180-day period.
The European Union created the visa waiver in order to strengthen its borders, allowing travellers from non-EU countries to continue travelling visa-free for up to three months.
To apply, you'll need a valid passport, an email address and a debit or credit card to pay the fee.
The start date for applications has yet to be announced.
What are your thoughts on this issue? Talk to us in the comment section below.
Check out the deals we have found below and tell us your travel plans.
Check out the offers and discounts from:
And because of the pandemic, don't forget to get your travel insurance, which will cover you for flight disruptions and pandemic related matters.
IaM can help with your visa application to Europe, the United States, the UK & other countries
If you need help with a US visa, a UK Visa, or a visa to Europe, including help with appointment booking obligations, IaM can help. For more information and advice on US immigration, UK immigration law and US visa applications or if you need any help or assistance please, reach out to your Visa Coordinator at IaM.
Some of our posts include affiliate links. If you choose to purchase any of these products, we might get a small commission. For more information, check out our TOS.