The US Will No Longer Honour Expired Passports As of July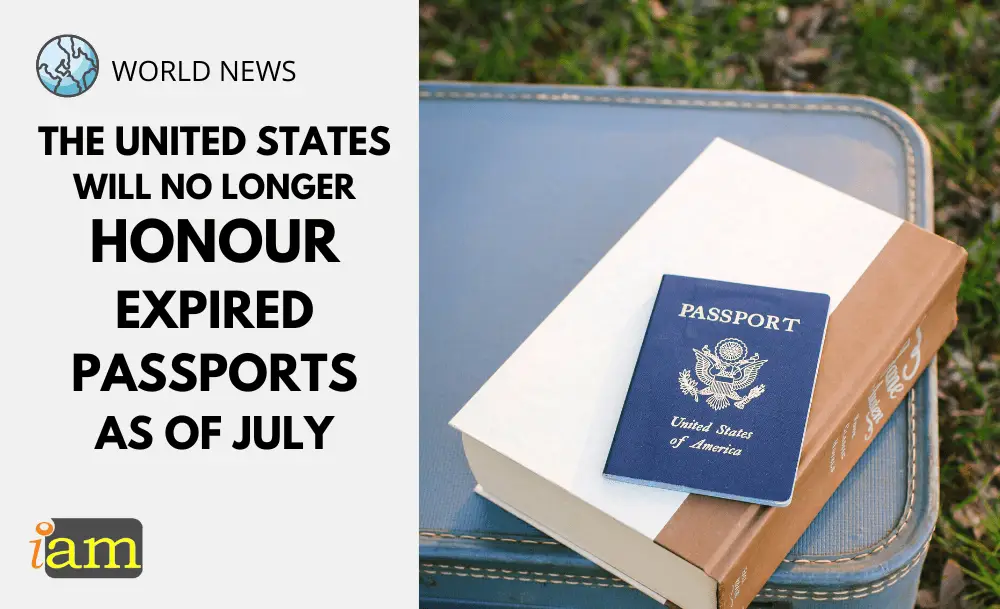 As of July 1, Americans returning to the US from abroad are no longer allowed to enter the country with an expired US passport. 
This had previously been allowed for passports that expired from January 2020 due to delays in processing. The rule was originally supposed to end in March of this year, but it was then extended until 30 June.
In addition to needing a valid passport to enter the US, Americans planning to travel abroad should remember that many countries require you to have a minimum of six months of validity left on your passport at the time of your visit.
Renewing A US Passport
If the US passport is due to run out soon, the government recommends filling out your renewal application form as soon as possible. This is especially important if the country you are going to requires your passport to be valid for at least 6 months for entry or departure.
The US State Department estimates that it takes eight to 11 weeks to process a passport application at the moment.
But if your trip is fast approaching, you can pay extra to get it expedited in five to seven weeks.
Online US Passport Renewal
The US Department of State has launched a pilot program to renew passports online.
The pilot program is currently open to the first 25,000 applicants in August, according to the State Department. Volunteers who want to complete the renewal process online will be accepted on a first-come, first serve basis.
US passport holders are eligible to renew online if they meet certain requirements, including that they are at least 25 years old, their most recent passport was valid for 10 years, and their old passport was issued between nine years ago and 15 years ago. Those who wish to renew online cannot currently change their name, gender, date of birth, or place of birth.
Processing times for online renewals will be the same as passports renewed by mail. The effort to digitise the passport renewal process comes months after Biden signed an executive order requiring the government to design a new online system.
What are your thoughts on this issue? Talk to us in the comment section below.
Check out the deals we have found below and tell us your travel plans.
Check out the offers and discounts from:
And because of the pandemic, don't forget to get your travel insurance, which will cover you for flight disruptions and pandemic related matters.
IaM can help with your visa application to Europe, the United States, the UK & other countries
If you need help with a US visa, a UK Visa, or a visa to Europe, including help with appointment booking obligations, IaM can help. For more information and advice on US immigration, UK immigration law and US visa applications or if you need any help or assistance please, reach out to your Visa Coordinator at IaM.
Some of our posts include affiliate links. If you choose to purchase any of these products, we might get a small commission. For more information, check out our TOS.