Travel Rules For Dual-Citizens Post-Brexit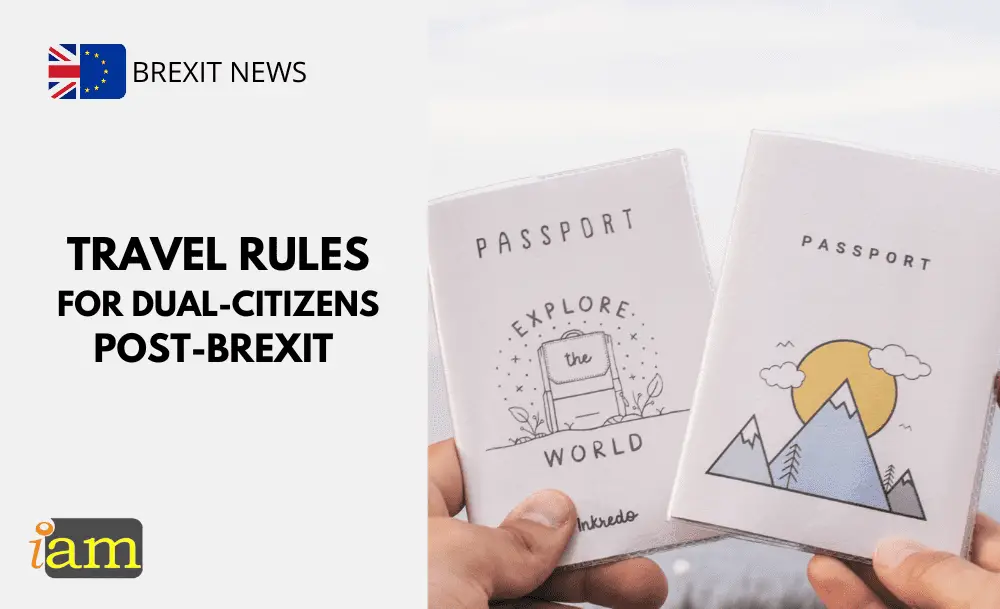 Dual citizenship allows someone to have two passports and two citizenship at the same time. However, citizenship comes with benefits and obligations.
The rules on dual nationality have not changed, but now that the UK is no longer part of the EU, there are strict travel rules on non-EU nationals who enter the EU and vice-versa.
Travellers from the EU to the UK can generally visit as a tourist for up to six months without a visa but they are not allowed to carry out any work while there.
For UK nationals travelling to the EU, they are required to get a stamp in their passport when entering Schengen countries because they are only allowed to stay up to 90 days within a 180 period unless they have a visa or residency card. 
Which Passport To Use
Travellers can choose to use whichever passport they prefer when entering another country.  But one thing to note is that you should use the passport that is best suited to your destination. Each country has its own set of immigration and visa rules so you should do your own research before making the trip.
It could be that one passport is better suited for your trip and you may be able to avoid visa requirements. A traveller will be subjected to the entry requirements associated with the nationality of the passport they present.
In general, it's best to use the same passport you entered a country with when you depart to ensure there is a record of your arrival and departure. 
Another important thing to remember is that if you apply for a visa and register your passport details, the same passport has to be used to enter the country. 
What are your thoughts on this issue? Talk to us in the comment section below.
Check out the deals we have found below and tell us your travel plans.
Check out the offers and discounts from:
And because of the pandemic, don't forget to get your travel insurance, which will cover you for flight disruptions and pandemic related matters.
IaM can help with your visa application to Europe, the United States, the UK & other countries
If you need help with a US visa, a UK Visa, or a visa to Europe, including help with appointment booking obligations, IaM can help. For more information and advice on US immigration, UK immigration law and US visa applications or if you need any help or assistance please, reach out to your Visa Coordinator at IaM.
Some of our posts include affiliate links. If you choose to purchase any of these products, we might get a small commission. For more information, check out our TOS.