British Passports Following Queen Elizabeth's II Death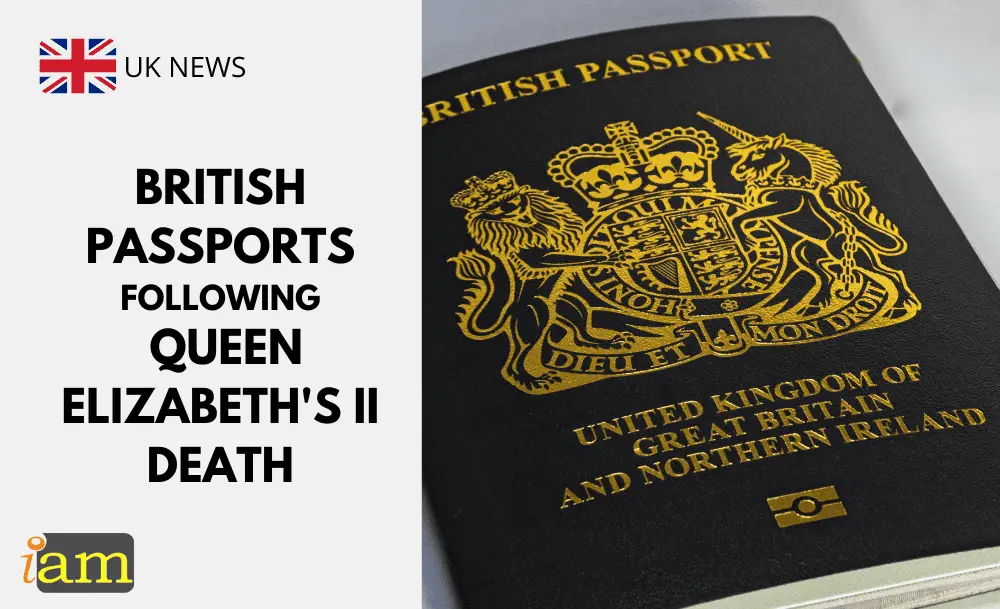 The Queen's death has left the nation in mourning, as Her Majesty passed away aged 96 and marks the end of the longest reign in history.
As there will be inevitable changes, a lot of people have been left wondering about changes that come to the likes of money, stamps, and British passports.
British passports have a page that states:
"Her Britannic Majesty's Secretary of State requests and requires in the name of Her Majesty all those whom it may concern to allow the bearer to pass freely without let or hindrance and to afford the bearer such assistance and protection as may be necessary."
As it states that you can travel under the name of Her Majesty, some British passport holders have been confused as to whether passports will be valid.
The Queen is also mentioned in messages on the front pages of passports from Australia, Canada, New Zealand, and other Commonwealth nations.
Are British Passports Still Valid?
British passports are still valid following the death of Her Majesty.
As King Charles III takes to the throne, it's likely that new passports issued will be updated to reflect the male pronouns of the new King. The Coronation will be held on 06 May 2023 at 11 AM at Westminster Abbey in London.
People with passports that make mention of Her Majesty will only have to change them once they expire and are up for renewal. 
This is similar to when the new blue passports were issued, the old burgundy ones are still valid, as long as they are within the expiration date.  
What are your thoughts on this issue? Talk to us in the comment section below.
Check out the deals we have found below and tell us your travel plans.
Check out the offers and discounts from:
And because of the pandemic, don't forget to get your travel insurance, which will cover you for flight disruptions and pandemic related matters.
IaM can help with your visa application to Europe, the United States, the UK & other countries
If you need help with a US visa, a UK Visa, or a visa to Europe, including help with appointment booking obligations, IaM can help. For more information and advice on US immigration, UK immigration law and US visa applications or if you need any help or assistance please, reach out to your Visa Coordinator at IaM.
Some of our posts include affiliate links. If you choose to purchase any of these products, we might get a small commission. For more information, check out our TOS.