Expect Delay On UK Passport Renewals Due to Planned Strike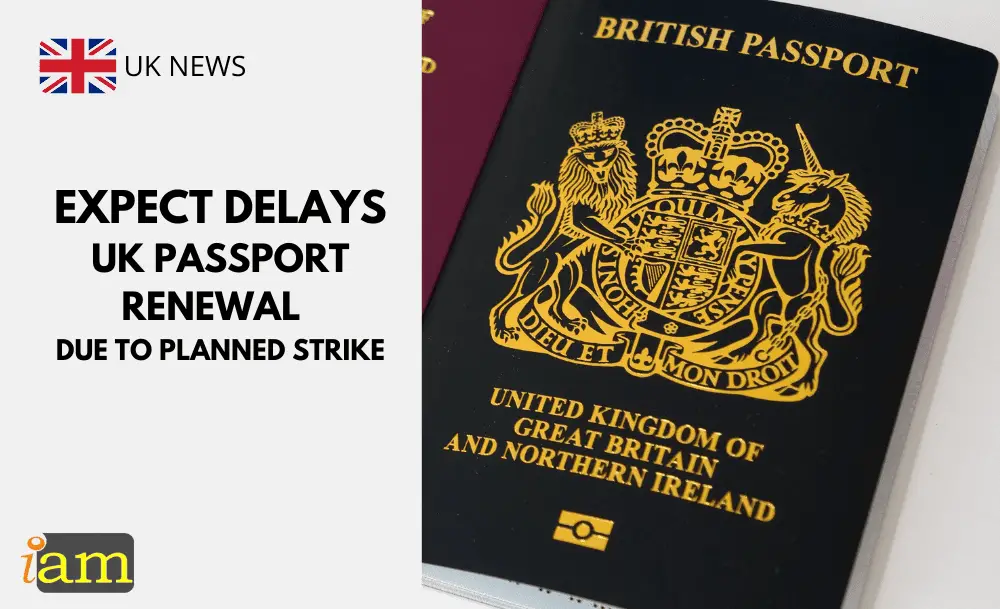 British holidaymakers planning a holiday in the near future with expiring passports may want to pay attention to the latest news from the UK Passport Office. 
The Public and Commercial Services (PCS) union, which represents workers at the Passport Office, has called for strikes in response to a dispute over pay and conditions. 
Over 1000 Passport Office workers across the UK will hold a five-week strike. Those working at passport offices in England, Wales, and Scotland will walk out from 3 April to 5 May. Those in Belfast will strike from 7 April to 5 May 2023.
The strikes are likely to cause significant delays in processing passport applications, including renewals. This could potentially impact your travel plans if you're not prepared.
It's important to note that the Passport Office is already dealing with a backlog of applications due to increased demand caused by the pandemic. So if you're planning to travel in the near future and your passport is due to expire, it's important to act fast and renew your passport as soon as possible.
How To Avoid Delays
British holidaymakers planning to travel to the EU or within the Schengen Area need to check the following:
The passport is less than 10 years old on the day you enter an EU country or a country within the Schengen Area;
A passport is still valid for at least three months on the day you leave the EU (or Schengen Area). 
If you need to renew your passport and avoid potential delays, travellers should apply for your passport renewal online if possible. This is the fastest and most efficient way to renew your passport and can be done from the comfort of your own home. 
However, it's worth noting that online applications can take up to 10 weeks to process, so you should allow plenty of time for this process.
Passport fees increased in February. The cost of a new passport when applying online is now £82.50 and £53.50 for adult and child passports respectively.
The Passport Office has advised that they will prioritise applications for those with urgent travel needs during the strike period. If you have urgent travel plans and need your passport renewed, you should contact the Passport Office to explain your situation and request expedited processing.
If you need assistance with your British Passport needs, you can reach out to IaM for assistance.
What are your thoughts on this issue? Talk to us in the comment section below. Or if you need more advice on the above, contact us for further travel & immigration advice.
Check out the deals we have found below and tell us your travel plans.
Check out the offers and discounts from:
And because of the pandemic, don't forget to get your travel insurance, which will cover you for flight disruptions and pandemic related matters.
IaM can help with your visa application to Europe, the United States, the UK & other countries
If you need help with a US visa, a UK Visa, or a visa to Europe, including help with appointment booking obligations, IaM can help. For more information and advice on US immigration, UK immigration law and US visa applications or if you need any help or assistance please, reach out to your Visa Coordinator at IaM.
Some of our posts include affiliate links. If you choose to purchase any of these products, we might get a small commission. For more information, check out our TOS.