Canada Federal Workers On Strike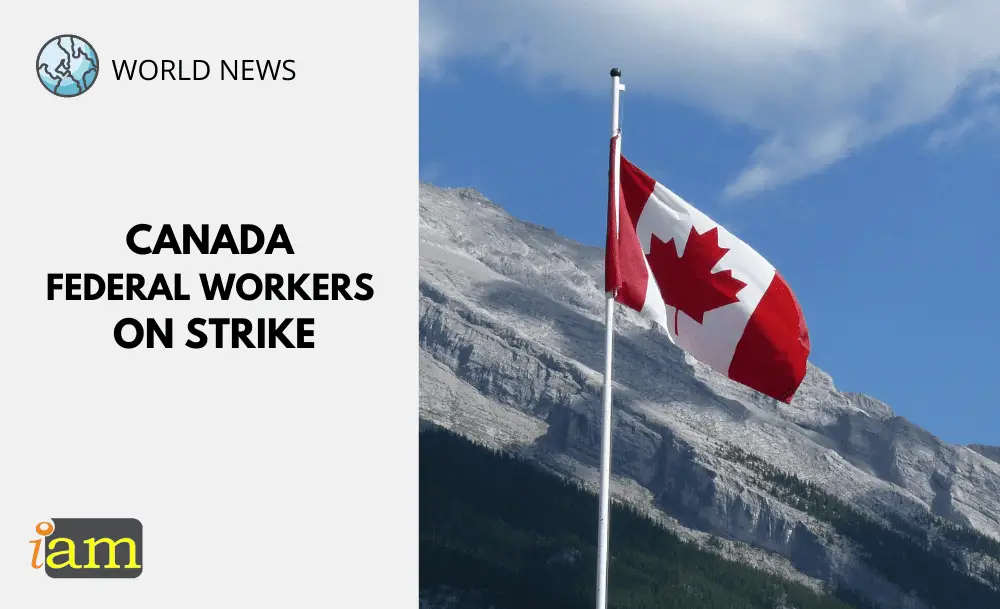 More than 155,000 federal workers in Canada went on strike after the union and the Canadian government failed to reach an agreement on issues related to wages and work-from-home.
It is expected to affect multiple government services from visa application, immigration processing, passport renewals, and tax services, among others.
The Public Service Alliance of Canada (PSAC), the union representing Canadian federal workers, began its strike at midnight local time early on 19 April sending a third of public sector workers to the picket line.
If the strike continues, its impact could be felt by Canadians across the country, as well as those looking to immigrate to Canada.
Impact of Government Services
Essential services will remain in place however most services provided by the Canadian government are now fully or partially disrupted, including most immigration services provided by Immigration, Refugees and Citizenship Canada (IRCC), Employment and Social Development Canada (ESDC), and Passport Canada.
According to IRCC, employers and foreign nationals should expect delays in:
application processing,
in-person appointments
events including citizenship ceremonies,
passport services.
It is also expected that there would be delays in the processing of income tax returns, immigration, and asylum requests, and foreign worker permits.
Consular services and new requests for veteran benefits would also be affected.
Employers and foreign applicants should submit necessary applications early to prepare for potential delays and work with their immigration professionals for case-specific advice.
Nationwide strikes have been popping up around the world. Germany, the United Kingdom, and France have recently shut down services across the countries due to industrial action.
What are your thoughts on this issue? Talk to us in the comment section below. Or if you need more advice on the above, contact us for further travel & immigration advice.
Check out the deals we have found below and tell us your travel plans.
Check out the offers and discounts from:
And because of the pandemic, don't forget to get your travel insurance, which will cover you for flight disruptions and pandemic related matters.
IaM can help with your visa application to Europe, the United States, the UK & other countries
If you need help with a US visa, a UK Visa, or a visa to Europe, including help with appointment booking obligations, IaM can help. For more information and advice on US immigration, UK immigration law and US visa applications or if you need any help or assistance please, reach out to your Visa Coordinator at IaM.
Some of our posts include affiliate links. If you choose to purchase any of these products, we might get a small commission. For more information, check out our TOS.