UK and Spain Finally Reached A Deal On Driving Licence Exchange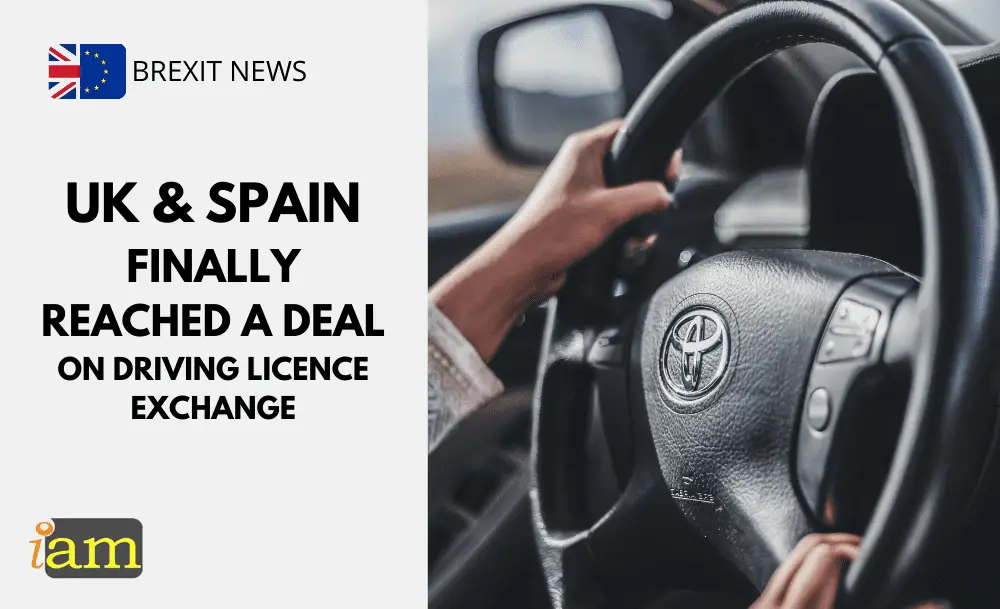 The reciprocal recognition and exchange of driving licences have finally been agreed between Spain and the United Kingdom.
The agreement was approved on 14 March at Spain's Cabinet meeting which also includes the exchange of information about traffic offences affecting road safety.
The agreement means that holders of a valid driving licence issued by either Spain or the United Kingdom can apply to exchange it for an equivalent document issued by their country of residence, without the need to take a practical or theory driving test.
This is great news for British citizens residing in Spain as they can now have their licence recognised and exchanged without any additional requirements. 
British citizens residing in Spain who did not exchange their driving licence before the deadline in May last year will be able to do so from 16 March 2023.
A six-month period has been established in which British citizens can drive in Spain with their original licences until these are exchanged.
A Step Forward
It's great to see that both countries have taken this step to make it easier for their citizens to drive in the other country. 
The agreement also shows the commitment of both countries to improving road safety and ensuring that citizens can drive safely and confidently.
Aside from the exchange of driving licences, the agreement also includes a provision for Spain and the United Kingdom to provide each other with information on the data of vehicles and their owners for the purpose of investigating traffic offences related to road safety. 
The exchange of information on traffic offences related to road safety is particularly important in cases of speeding, not wearing a seat belt, failure to stop at a red light, driving while intoxicated, driving under the influence of drugs, not wearing a crash helmet, driving in a prohibited lane, or illegal use of mobile phones. 
By sharing information and working together, both countries can better enforce traffic laws and ensure that everyone on the road is driving safely.
What are your thoughts on this issue? Talk to us in the comment section below. Or if you need more advice on the above, contact us for further travel & immigration advice.
Check out the deals we have found below and tell us your travel plans.
Check out the offers and discounts from:
And because of the pandemic, don't forget to get your travel insurance, which will cover you for flight disruptions and pandemic related matters.
IaM can help with your visa application to Europe, the United States, the UK & other countries
If you need help with a US visa, a UK Visa, or a visa to Europe, including help with appointment booking obligations, IaM can help. For more information and advice on US immigration, UK immigration law and US visa applications or if you need any help or assistance please, reach out to your Visa Coordinator at IaM.
Some of our posts include affiliate links. If you choose to purchase any of these products, we might get a small commission. For more information, check out our TOS.