Post-Brexit: Van Drivers in UK Need New Operating Licences To Enter EU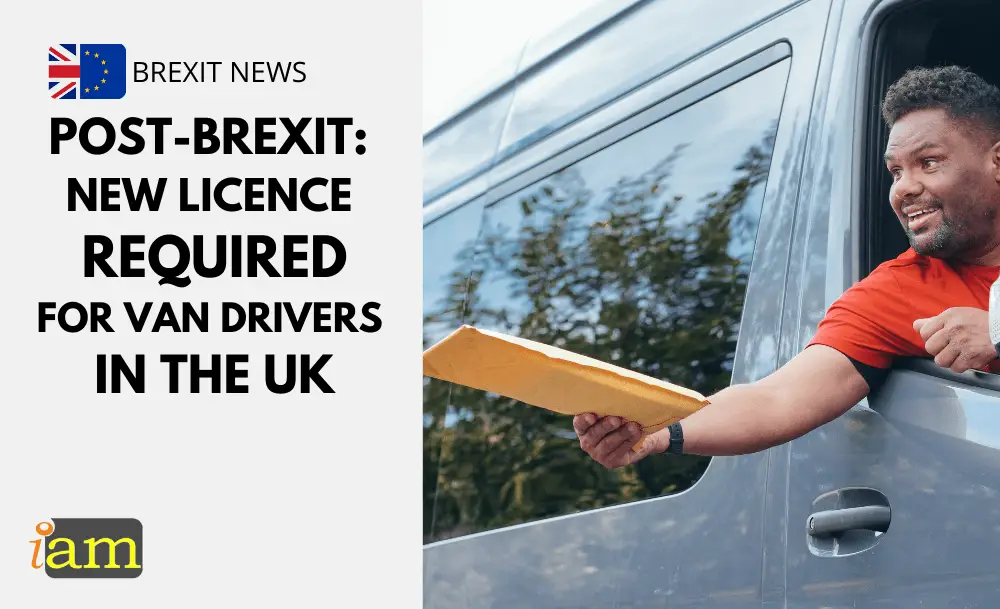 Drivers will be required to secure a standard international goods vehicle operator licence to transport goods back and forth from the UK to the EU. 
The new law applies to the European Union, Liechtenstein, Norway and Switzerland and will come into effect from 21 May  2022.
According to the government website, this will apply to drivers in Great Britain or Northern Ireland who use
vans or light commercial vehicles (LCVs), 
vans towing trailers and 
cars towing trailers
Those who are affected by the changes, will either need to add the vehicles to their goods vehicle operator licence or get a goods vehicle operator licence for the first time.
The Government website warns drivers that the Traffic Commissioners for Great Britain or the Transport Regulation Unit in Northern Ireland will be able to take action if a road user does not add the vehicles to their licence.
The regulations apply only to those based in the UK, so if drivers want to take a van over from Spain to the UK then there is no need for the extra licence.
Licencing Fee
There is no fee to add the vehicle to their licence if they have not reached their vehicle limit.
They will however need to pay £257 to make a "major variation" if they need to increase the vehicle limit on their licence.
This is on top of £401 they will need to pay for the licence, meaning some drivers will need to fork out over £650.
There is a further continuation fee every five years to keep their licence active which also costs £401. All things considered, the licence will cost van drivers up to £1,100, a significant burden for solo operators, industry leaders said.
UK Driving Licence in the EU
Most other EU countries have already announced reciprocal agreements with the UK, allowing driving licences to be exchanged for local licences without the need for a test, but the agreements differ from one EU member to another.
For example, a UK driving licence can be used in Spain until 30 April 2022 and this has been extended for the 4th time. Negotiations over the mutual exchange of licences continue with no deadline in sight.
To check the latest update on the validity of your UK licence, check the government website.
What are your thoughts on this issue? Talk to us in the comment section below.
Check out the deals we have found below and tell us your travel plans.
Check out the offers and discounts from:
And because of the pandemic, don't forget to get your travel insurance, which will cover you for flight disruptions and pandemic related matters.
IaM can help with your visa application to the United States, the UK & other countries
If you need help with a US visa, a UK Visa, or visa to Europe, including help with appointment booking obligations, IaM can help. For more information and advice on US immigration, UK immigration law and US visa applications or if you need any help or assistance please, reach out to your Visa Coordinator at IaM.
Some of our posts include affiliate links. If you choose to purchase any of these products, we might get a small commission. For more information, check out our TOS.