Brexit: Driving Through the EU & What Has Gone Wrong With Brexit So Far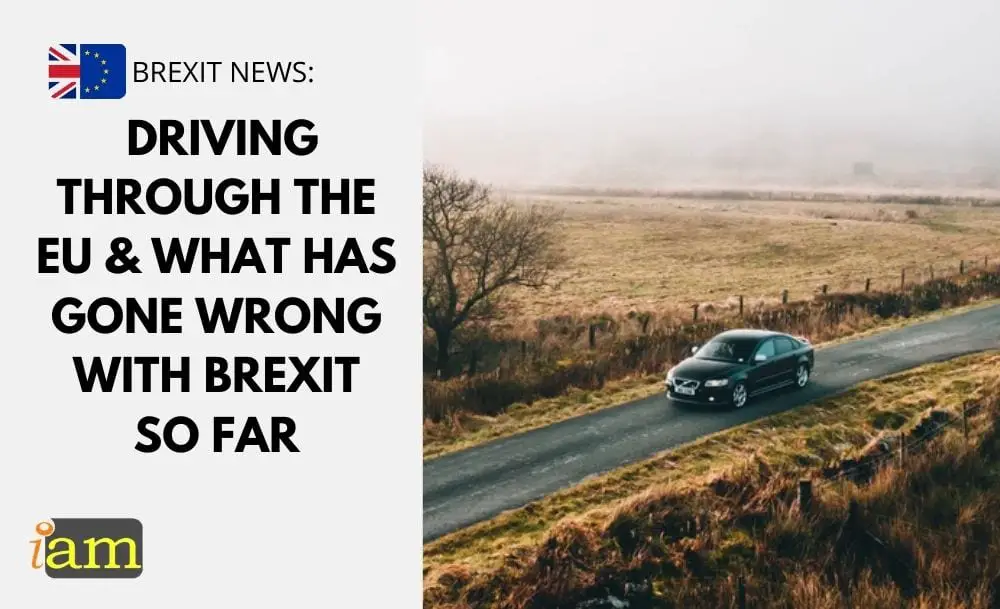 The United Kingdom's exit from the EU means British drivers captured by speed cameras on roads in Europe will no longer be sent fines. And those British nationals covered by the Withdrawal agreement, who return to the UK in foreign-registered cars will also avoid fines.
As a member of the EU, the United Kingdom had signed up to a directive that allowed member states to share the contact details of those caught by speed cameras.
The directive was introduced because data revealed that a high percentage of speeding offences were committed by foreign drivers who were escaping the financial penalties.
Cross-border driving
Britain's exit from the EU on January 1st means that for the foreseeable future British holidaymakers and second-home owners driving in EU countries will not be issued fines if they are captured on camera.
The same goes for drivers of EU-registered cars travelling on roads in the UK who are caught speeding or committing other driving offences caught on camera.
Since Britain signed up to the directive and began the data sharing in 2019, hundreds of thousands of British holidaymakers have been fined.
The UK is unlikely to be in a rush to enter into another bilateral agreement with the EU for another cross-border directive, not least because of the ongoing pandemic that has crippled travel to and from the EU, but also because it just might not be worth it financially for the British government.
The UK avoided signing up to the cross-border directive for many years because it believed it just wasn't profitable to process the fines abroad given the relatively small number of European-based drivers caught speeding in the UK.
However, British drivers who are pulled over by local police in the EU for speeding or other offences will still have to pay their fines. 
Related articles:
Driving offences in the EU
The 2015 European Directive, coined Cross-Border Directive does not only target drivers caught on camera speeding or running red lights.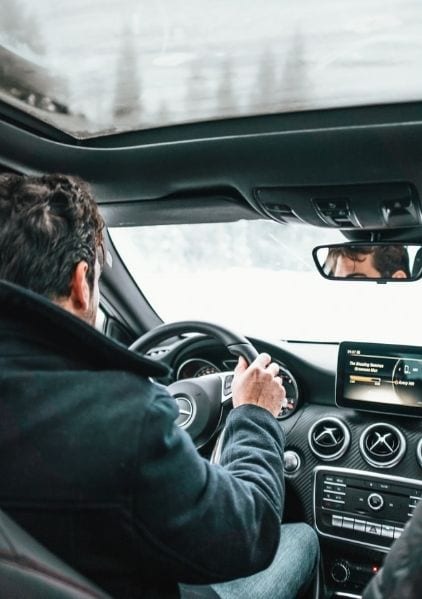 It covers other offences:
failure to wear a seat belt
driving while intoxicated
driving under drugs
the non-wearing of a helmet by two-wheeler drivers
driving on a prohibited lane
mobile phone use while driving
If you are planning to drive through the EU, check out our blog post to see what you need to know before you start your trip.
Travel of goods post-Brexit
Now that the UK has left the single market and customs union, goods crossing the border are subject to customs and other checks.
In guidance to hauliers and commercial drivers transporting goods between Britain and the European Union, the UK government warns drivers they cannot bring "products of an animal origin" such as those containing meat or dairy, like ham and cheese sandwiches into the EU.
"Drivers travelling to the EU should be aware of additional restrictions to personal imports," the guidance reads. "If you are carrying prohibited items in your luggage, vehicle or person you need to use, consume, or dispose of them at or before the border," it adds.
The European Commission outlines in its rules as "Personal goods containing meat, milk or their products brought into the EU continue to present a real threat to animal health throughout the Union." It adds that "dangerous pathogens that cause animal diseases such as Foot and Mouth Disease and classical swine fever can reside in meat, milk or their products."
A Dutch border official has been filmed confiscating food from a British driver's ham sandwiches because under European Union rules, travellers cannot bring meat or dairy products with them into the EU from outside the bloc due to safety concerns.
Delivery services cancel deliveries between the UK & Europe
One of the UK's biggest delivery firms, DPD, temporarily suspended deliveries to the EU because due to the extra customs information. This was already stated many times in the lead up to the vote and then when Brexit happened.
DPD have warned that a fifth of parcels had incomplete or incorrect data attached and had to be returned to sender.
Other companies are also cancelling international deliveries, including John Lewis and Fortnum and Mason.
In the EU, other companies are doing the same. This includes Dutch Bike Bits, which has stated that it would ship to every country in the world except the UK. This is because of "uncertainty due to Brexit", and also because the UK government has decided to "impose a unique taxation regimen [that] will require every company in the world, in every country in the world outside the UK which exports to the UK, to apply and collect British taxes on behalf of the British government". 
Also, Beer on Web, the Belgian company, has confirmed it was stopping export to the UK "due to the Brexit measures".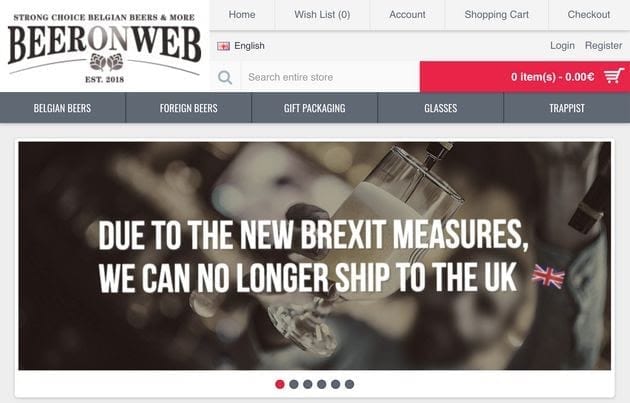 To deal with this, we have already seen UK companies on an exodus to the EU, with more to follow. 
Taking back control of our fish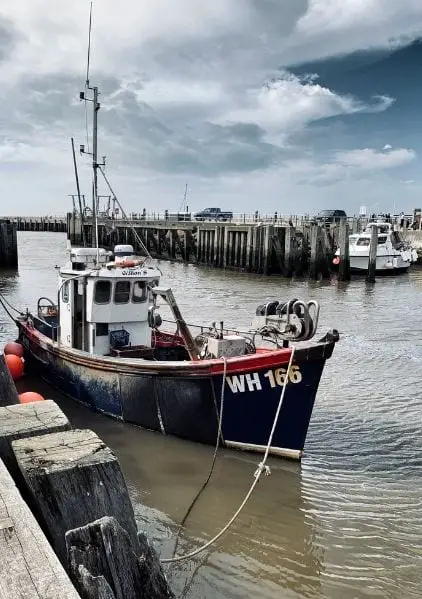 Brexiteers fell heavily for the "take back control" slogan that promised that Brexit would allow British fishermen to control fishing in UK waters.
Unfortunately, the deal itself has seen a limited amount of British fishing quotas to increase, with EU nationals retaining access to UK waters. Although, this will be diluted over the decades.
In the meantime, UK fishermen have seen their exports to the EU stall with lengthy delays caused by mountains of paperwork and vet health checks that can take up to five hours. This has meant that British fishermen have lost thousands of pounds and businesses are facing closure.
The fishermen are now threatening to sue the UK government and the government has suggested it could offer compensation to fishing firms hit by Brexit export problems. 
What are your thoughts on the new driving rules? Is this an advantage to British nationals? What about what has happened since Brexit? Comment below.
IaM can help with your visa application to the United States, the UK & other countries
If you need help with a US visa, a UK Visa, or visa to Europe, including help with appointment booking obligations, IaM can help. For more information and advice on US immigration, UK immigration law and US visa applications or if you need any help or assistance please, reach out to your Visa Coordinator at IaM.