Brexit: New Visa for Truck Drivers after Chaos and Shortages in the UK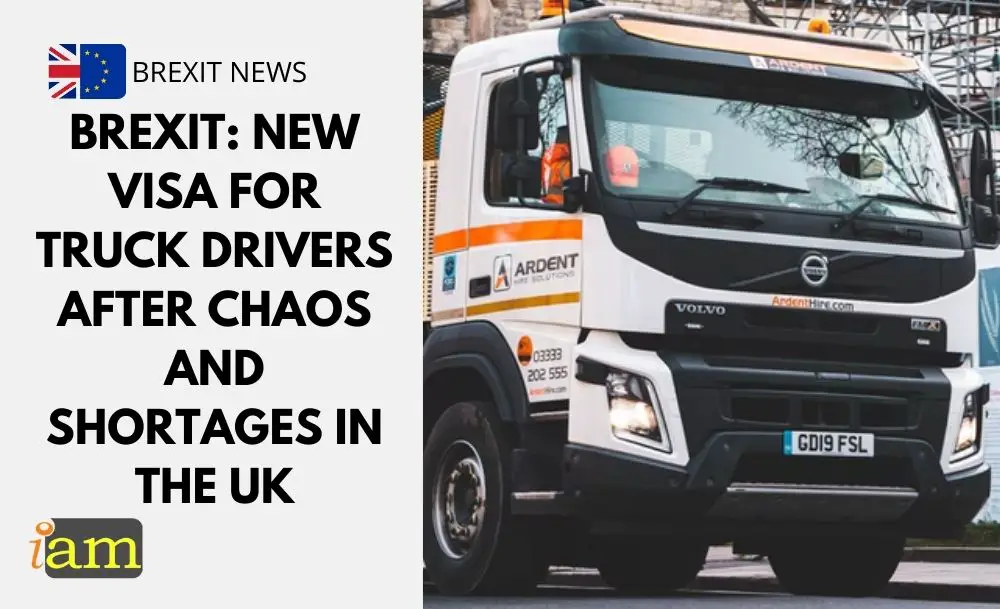 The United Kingdom is undergoing a supply crisis of essential goods due to a shortage of hauliers and truck drivers, prompting the British government to expand its seasonal workers' scheme to offer temporary visas to meet the shortages from nearby European countries.
The British government announced it will deliver over 10,000 temporary visas to lorry drivers and poultry workers to help ease supply chain issues in the lead-up to Christmas.
The Department for Transport said that it will issue three-month visas to 5,000 lorry drivers to provide "short-term relief for the haulage industry" and another 5,500 to poultry workers "to avoid any potential further pressures on the food industry during this exceptional period."
It also aims to train 4,000 people as new heavy goods vehicle (HGV) drivers with the help of examiners from the Ministry of Defence.
UK Workforce Shortage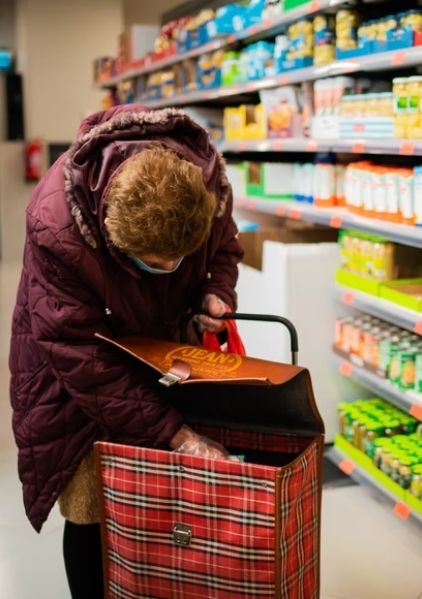 The COVID pandemic, an ageing workforce, and an exodus of foreign workers following Brexit have all been cited as reasons for the crisis.
Since January, after the UK has completed the final stage of Brexit, employers have been unable to freely recruit European workers, as was previously the case. The coronavirus pandemic has also exacerbated the crisis that stems from a long-term shortage of British truck drivers.
The industry says it's short of tens of thousands of lorry drivers.
This has led to sporadic supply chain issues at supermarkets and other shops over the past few weeks and some petrol stations have had to close in recent days because there are not enough qualified drivers to distribute fuel around the country.
The package of measures unveiled on 25 September by the Department for Transport includes a scheme to train 4,000 people as new HGV drivers.
The government is unblocking £10 million (€11.7 million) to create "skills boot camps" to train 3,000 people during "free, short, intensive" courses. The other 1,000 people will be trained in local courses funded by the government's adult education budget.
To hasten the process, Defence Driving Examiners will be deployed to increase the country's testing capacity over the next 12 weeks.
UK Short-term Visas
Recruitment for additional short-term HGV drivers and poultry workers will begin next month, with visas valid until 24 December.
The Seasonal Worker route under the UK's points-based system will be used as a basis for this scheme, with the list of eligible countries including Austria, Belgium, Croatia, Cyprus, Czech Republic, Denmark, Finland, France, Germany, Greece, Hungary, Iceland, Ireland, Italy, Latvia, Luxembourg, Malta, the Netherlands, North Macedonia, Norway, Poland, Portugal, Slovakia, Spain, Sweden and Turkey.
Visas will not be the long-term solution, and reform within the industry is vital. That's why the government continues to support the industry in solving this issue through improved testing and hiring, with better pay, working conditions and diversity.

Department for Education (DfE) statement
What are your thoughts on this issue? Talk to us in the comment section below. Or if you need more advice on the above, contact us for further travel & immigration advice.
Check out the deals we have found below and tell us your travel plans.
Check out the offers and discounts from:
And because of the pandemic, don't forget to get your travel insurance, which will cover you for flight disruptions and pandemic related matters.
IaM can help with your visa application to Europe, the United States, the UK & other countries
If you need help with a US visa, a UK Visa, or a visa to Europe, including help with appointment booking obligations, IaM can help. For more information and advice on US immigration, UK immigration law and US visa applications or if you need any help or assistance please, reach out to your Visa Coordinator at IaM.
Some of our posts include affiliate links. If you choose to purchase any of these products, we might get a small commission. For more information, check out our TOS.