Brexit: UK Nationals Kicked Out of Spain – 15 Days Notice to Leave Spain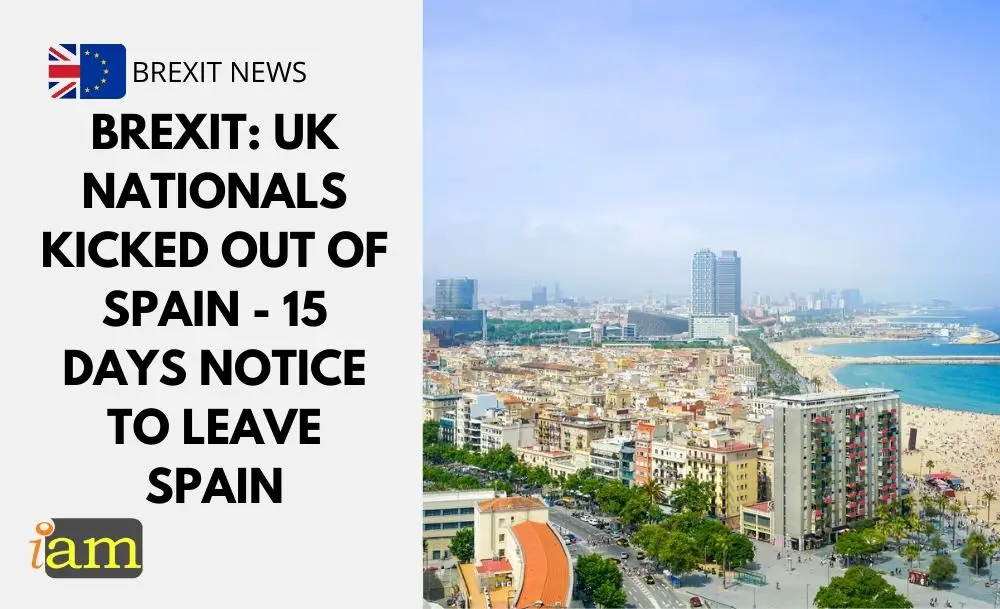 Some UK nationals who have had their Spanish residency applications rejected are being sent notices telling them they must leave the country within 15 days or risk being classified as illegal.
It has been reported that Spain's Immigration Office is informing some British nationals who applied for residency under the Withdrawal Agreement that they have 15 days to leave the country after their application has been rejected. 
You will be advised that, unless you have a qualifying document to stay in Spain, you must leave the Spanish territory within 15 days from the notification of this resolution, unless exceptional circumstances occur and you justify that you have sufficient means, in which case you may extend your stay up to a maximum of 90 days.

Once the indicated period has elapsed without the departure being made, the provisions of the Regulation of Organic Law 4/2000, of January 11, will be applied for the cases of being irregularly in the Spanish territory (article 53.1.a of the cited Organic Law 4/2000).

Document from Spain's Immigration Office
Overstaying can be considered a "serious offence" by Spanish authorities, with fines going from €501 to €10,000, possible expulsion from Spain as well as a potential ban from the Schengen area for 6 months to 5 years.
The situation affects British nationals who are applying for residency in Spain for the first time under the Withdrawal Agreement. Their application process is different from those who are green residency document holders and want to exchange the A4 paper or card for a TIE, and different as well from the process for UK nationals who weren't living in Spain before Brexit and are applying for residency for the first time.
Appeal Rejected Applications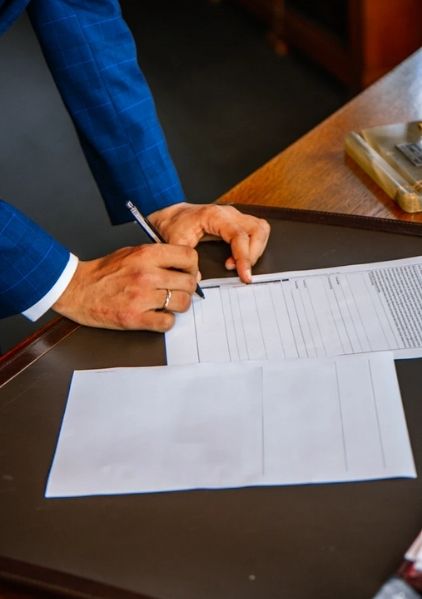 The usual grounds for rejected applications are insufficient evidence of legally residing in Spain in 2020, medical insurance and proof they are living in Spain before 2021.
Appealing rejected residency applications in Spain is possible and there are several organisations helping British nationals to do so. British nationals can contact Age in Spain, Babelia and IOM for assistance.
During the appeal process, British nationals have the right to remain in Spain.
Alicia Gárate, the International Organisation for Migration's (IOM) coordinator for the UK Nationals Support Fund Project in Spain, said there are "two appeal processes for rejected residency applications which each have to be completed within a month".
Although Spain hasn't given unregistered British nationals who were in the country before Brexit a deadline by which to apply for their Spanish residency for the first time, UK and Spanish authorities have been urging them to do so as soon as possible if they intend to stay in Spain. 
Is your summer destination part of the red list? Talk to us in the comment section below.
Check out the deals we have found below and tell us your travel plans.
Check out the offers and discounts from:
And because of the pandemic, don't forget to get your travel insurance, which will cover you for flight disruptions and pandemic related matters.
IaM can help with your visa application to the United States, the UK & other countries
If you need help with a US visa, a UK Visa, or visa to Europe, including help with appointment booking obligations, IaM can help. For more information and advice on US immigration, UK immigration law and US visa applications or if you need any help or assistance please, reach out to your Visa Coordinator at IaM.
Some of our posts include affiliate links. If you choose to purchase any of these products, we might get a small commission. For more information, check out our TOS.