Brexit: Less Than One Month to Apply for Post-Brexit Residence Status in Sweden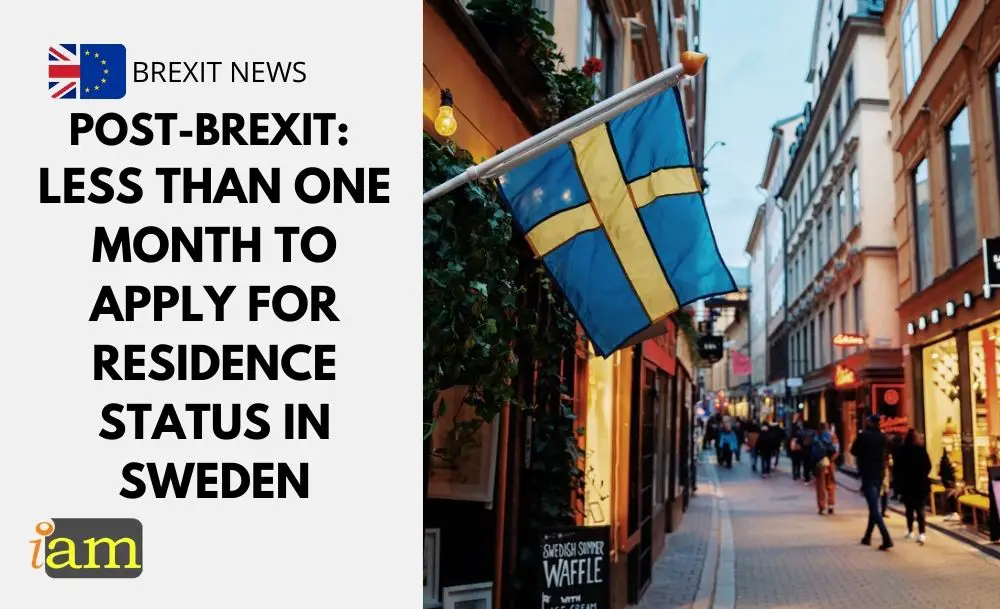 British nationals who lived in Sweden under EU rules before the end of December 2020, may continue to live in Sweden as long as they apply for a new "residence status" (uppehållsstatus) before the end of the application period on 30 September.
Update:
On 09 September, the Swedish government extended the application period from September 30th until December 31st, giving Brits who haven't yet applied another chance to do so.
It has been reported that fewer than 10,000 British citizens in Sweden had applied for the new status. Around two-thirds of applications processed by that date had been granted a permit while 7% had been rejected.
It is imperative that British citizens living in Sweden check their status, contact the Swedish Migration Agency if they have questions, apply for the new permit and legalise their residency.

British Embassy in Sweden
Although the UK left the EU in March 2020, the Swedish Migration Agency did not allow British nationals to apply for their post-Brexit status until December that year, and began processing applications from the start of 2021 due to limited funding.
The application for a Swedish Residence Status is free of charge.
Applying for Swedish Residency
During the time that British applicants are waiting on a decision, they have the same rights as EU citizens and can continue to live and work in Sweden, as long as they moved before 31 December.
Once an application has been approved, it is necessary to visit one of the Migration Agency's Service Centres to have fingerprints and a photo taken before the residence card can be issued.
A few other EU countries still have an extended deadline to apply for Post Brexit EU status. Poland, for instance, has a deadline to the end of this year.