Brexit: UK Travellers to Pay More for Mobile Costs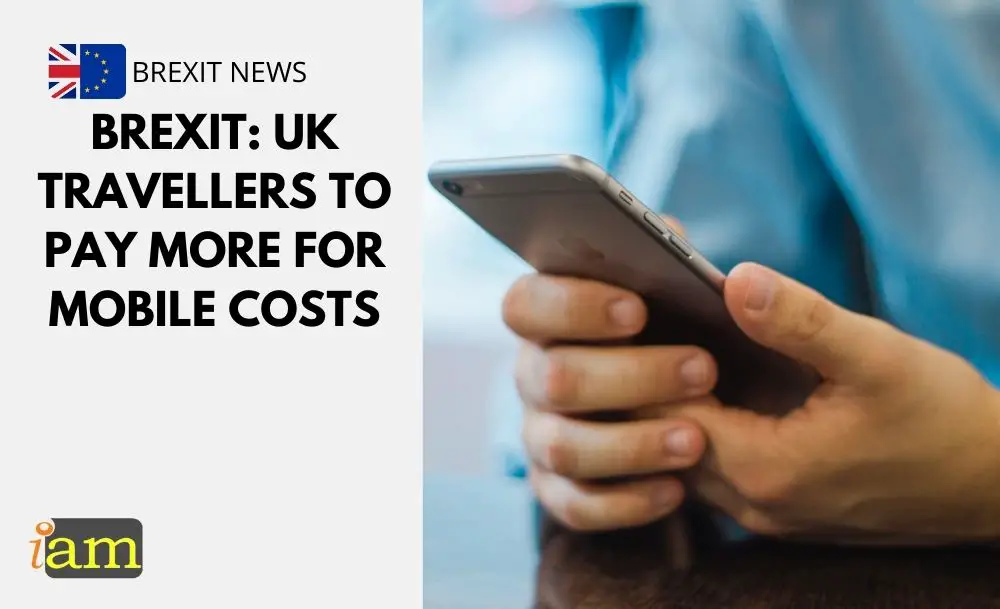 British travellers in the EU were disappointed as another leading mobile phone company reintroduced roaming charges.
Mobile phone operator Vodafone has announced it would reintroduce European roaming fees for new and upgrading British customers in January 2022, following the lead set by rival EE.
Although the UK already decided to leave the EU, roaming charges were completely abolished in the European Union in 2017, saving holidaymakers and business travellers millions of pounds a year in total additional fees for using their smartphones outside Britain.
But fee-free roaming was not protected in the Brexit agreement the UK signed with the EU.
Vodafone's UK Chief Executive Ahmed Essam said the majority of its customers were not regular roamers and they were paying for something they didn't use.
So we think it's fairer to give people more choice over what they pay for, either opting into a price plan that includes free-roaming or paying for roaming only when they roam.

Vodafone UK Chief Executive Ahmed Essam
From 11 August, all new and upgrading Vodafone customers will face roaming charges in the EU from January 2022.
Existing customers will not be impacted by these changes while they remain on their current price plan.

Spokesperson for Vodafone
Initial Promise
All major operators said after the Brexit referendum they had no plans to reintroduce the charges.
EE, however, said in June it would reintroduce the charges for new and upgrading customers from January. Vodafone is now the second big mobile phone company to go back on its initial promise.
The news comes as a disappointment to British customers hoping to travel abroad again soon.
Other Mobile Operators
The two other biggest mobile phone operators, Three and O2, have both said they will not be reintroducing data roaming charges for British customers in the EU.
However, both companies have brought in new limits.
Three has slashed its 'fair-use' data limit from 20GB to 12GB a month when in the EU, with a daily charge of £3 (€3.54) per extra gigabyte of data used.
O2 says it will introduce an additional charge for customers who use more than 25GB of data a month while abroad.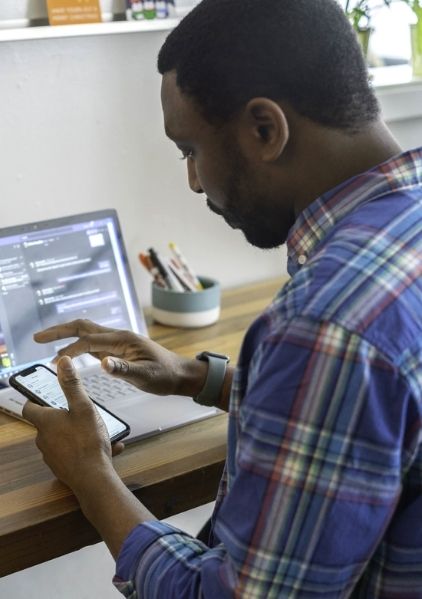 Virgin Mobile has stated that a 'fair use' policy allows Virgin Mobile customers to roam for no extra cost, within reasonable limits in the EU.
There are currently no changes to our Roam Like Home offering or roaming fair use policies. Customers can continue to use their inclusive airtime allowances in 43 European destinations and can find more information about roaming on Virgin Media's website.

Virgin Media spokesperson
Meanwhile, BT Mobile customers can still use their roaming for free in the EU, but that could change as the policy is "under review".
What are your thoughts about reintroducing roaming mobile charges? Talk to us in the comment section below.
Check out the deals we have found below and tell us your travel plans.
Check out the offers and discounts from:
And because of the pandemic, don't forget to get your travel insurance, which will cover you for flight disruptions and pandemic related matters.
IaM can help with your visa application to the United States, the UK & other countries
If you need help with a US visa, a UK Visa, or visa to Europe, including help with appointment booking obligations, IaM can help. For more information and advice on US immigration, UK immigration law and US visa applications or if you need any help or assistance please, reach out to your Visa Coordinator at IaM.
Some of our posts include affiliate links. If you choose to purchase any of these products, we might get a small commission. For more information, check out our TOS.