Germany Tightens Restrictions for US Travellers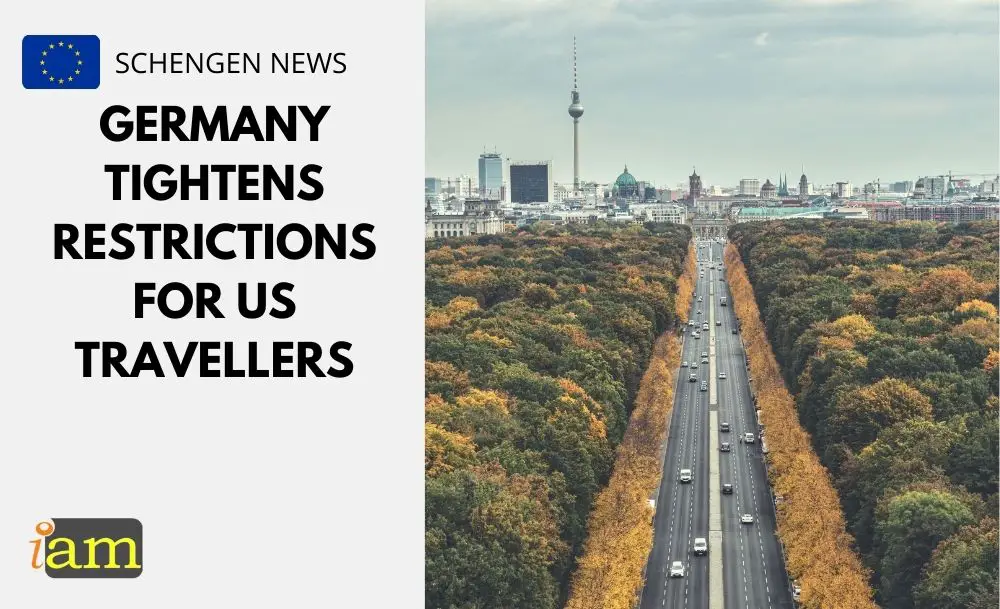 Germany has increased its vigilance against risks from overseas outbreaks by designating a number of countries to its high-risk list.
Less than two months after Germany opened its borders to US tourists, the United States was added to Germany's "high-risk" list over the weekend resulting in new restrictions for American travellers. The announcement comes amidst a considerable increase in COVID-19 cases over the past few weeks across the US.
Germany has recognised that the tide has turned in the US, where the new Delta variant of the virus has resulted in nearly 1 million new COVID cases in the last week.
According to the German Missions in the US, the new rules mean travellers who have spent time in the US within 10 days prior to entering Germany "will have to be fully vaccinated or need to demonstrate an important reason for entering Germany".
German residents and citizens coming from the US are able to re-enter Germany without having a valid reason for travel, regardless of their vaccination status.
The tightened restrictions could mean, however, that flights to Germany from the US and other affected countries are disrupted or cancelled at short notice.
Spiralling Infection Rates
Germany Entry Rules for Unvaccinated for US Travellers
Under Germany's entry rules, unvaccinated arrivals including those unable to provide proof of vaccination, from high-risk areas are required to self-quarantine for 10 days upon arrival although that can be reduced to five days if they present a negative COVID-19 test result.
Fully vaccinated arrivals, or those who have recovered from COVID-19 within the last six months, don't have to quarantine if they can present proof of vaccination or recovery status.
Travellers who received all the required doses of either the AstraZeneca, Pfizer, Moderna or Johnson & Johnson vaccines are considered fully vaccinated in Germany.
Before travelling to Germany, visitors from high-risk areas must register on the Digital Entry Portal and upload proof of vaccination, recovery or a negative test. Upon arrival, travellers must present proof of vaccination in either paper or digital form. Cellphone image of the vaccination is not accepted.
Additionally, you should not be showing any symptoms of COVID-19 upon entry to Germany.