Post-Brexit: British Holidaymakers Denied Flight Due to Wrong Passport Validity Advice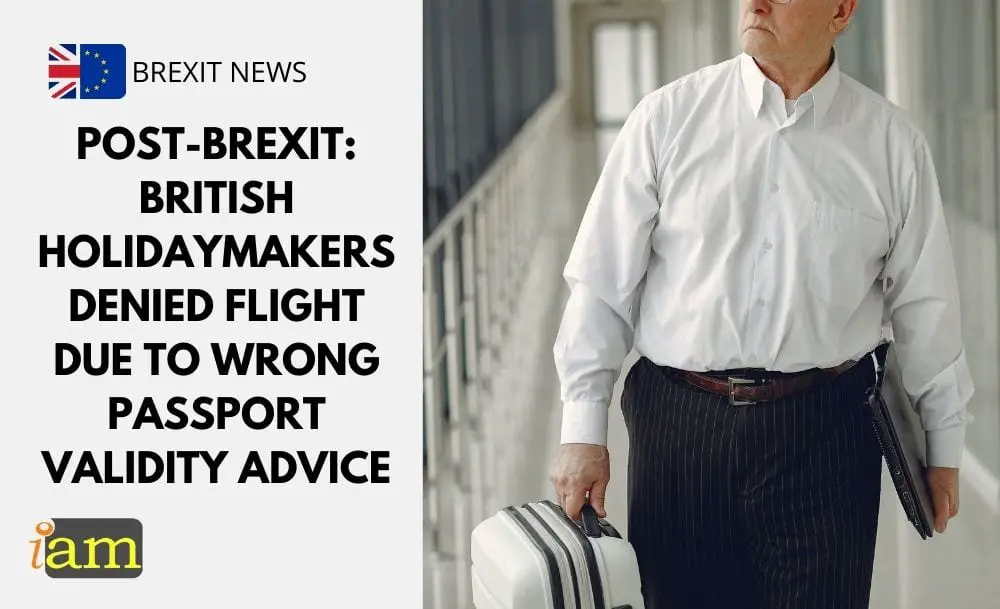 As the United Kingdom is no longer part of the European Union (EU), British holidaymakers need to follow EU travel rules and regulations for third-country nationals.
One of the UK's biggest holiday companies has apologised after wrongly turning away holidaymakers from Leeds Bradford airport. Jet2 has revised its post-Brexit passport procedures after mistakenly acting on incorrect UK government advice.
Passengers wrongly denied boarding have been contacted and their holiday has been rearranged. A spokesperson for Jet2 said:
We can confirm that we follow the entry requirements of specific destination countries, and we would like to sincerely apologise to customers that have been affected by the misunderstanding arising from this discrepancy.

Having reviewed the matter, we are contacting the FCDO to point out the discrepancy in entry requirements and to ask for clarity so that this does not cause any further confusion.
Passport Validity for Travel Post-Brexit
The European Union has strict rules on passport validity for travellers visiting from outside the EU. Passports issued by non-member countries are regarded as expired once they have been valid for 10 years, even though a UK passport might show a longer expiry date.
The EU bloc requires at least 3 months of validity on passports to remain after the intended date of returning, but the UK government asserts on its gov.uk Brexit guide that travellers need at least 6 months left on their passport to travel to Europe.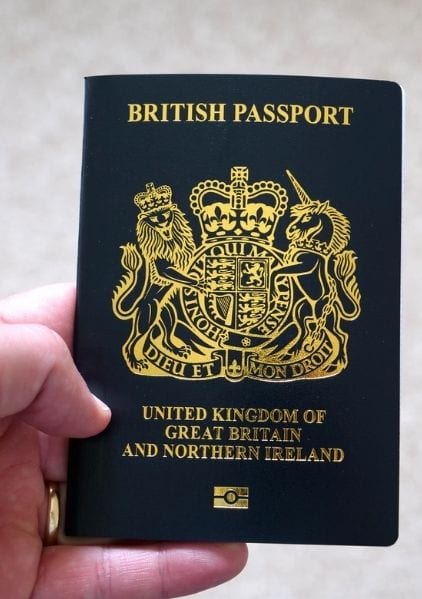 In response to this incident, a UK government spokesperson said:
Now that the UK has left the EU, the rules for travel to Europe have changed. While the details are set out on gov.uk, our simple message is that UK nationals should have six months' validity on their passport to travel to Europe.

We issue detailed guidance to carriers who are responsible for ensuring that the travel document meets the entry requirements of the country that their customer is travelling to.
The Brexit Impact on Travel
Since the end of the Brexit transition period in January, the effects of Brexit have not been fully felt by British residents as overseas travel was restricted. Most British travellers will find that Brexit brings some inconveniences when travelling to the EU.
Aside from a valid British passport, British travellers need to make sure they have valid travel insurance with health cover. They may not be allowed to enter some EU countries if they do not have an onward travel ticket and proof of enough money during their stay.
British travellers will now have to use "all passports" or "visa not required" lanes at borders and will travel similarly to non-EU citizens which may result in some delays. They need to allow enough time so as not to miss their flight, train or ferry.
When the European Travel Authorisation and Information System (ETIAS) is introduced in the second half of 2022, visa-exempt, non-EU citizens will need to apply for travel authorisation online before their trip and pay a fee of 7 euros.
Other than that, they will be restricted to staying less than 90 days in a 180 period in the Schengen area.
Do you have plans to visit the United States? Talk to us in the comment section below. Or if you need more advice on the above, contact us for further travel & immigration advice.
Check out the deals we have found below and tell us your travel plans.
Check out the offers and discounts from:
And because of the pandemic, don't forget to get your travel insurance, which will cover you for flight disruptions and pandemic related matters.
IaM can help with your visa application to Europe, the United States, the UK & other countries
If you need help with a US visa, a UK Visa, or a visa to Europe, including help with appointment booking obligations, IaM can help. For more information and advice on US immigration, UK immigration law and US visa applications or if you need any help or assistance please, reach out to your Visa Coordinator at IaM.
Some of our posts include affiliate links. If you choose to purchase any of these products, we might get a small commission. For more information, check out our TOS.