UK Scraps Quarantine Measures for the Fully Vaccinated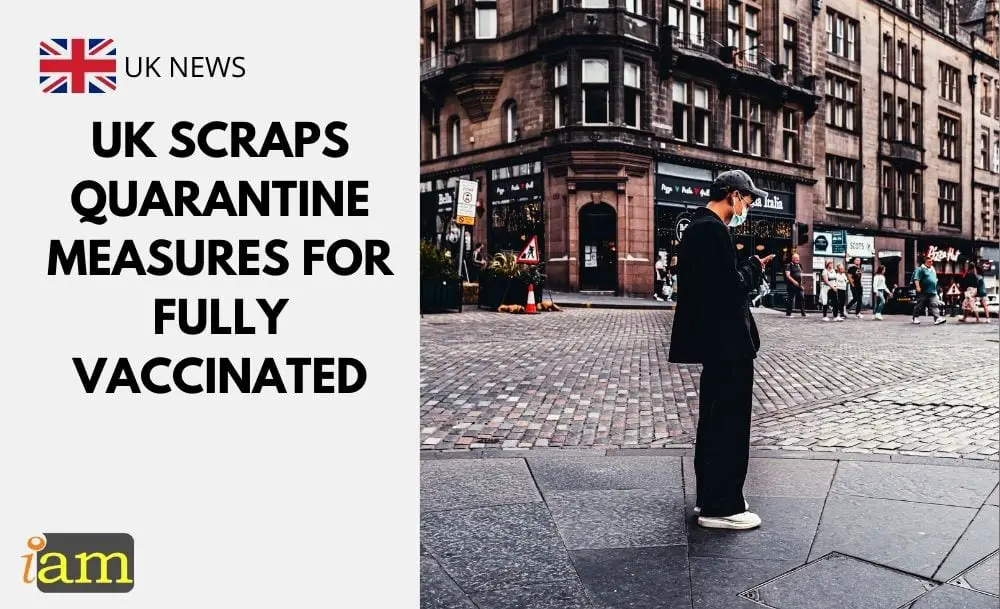 Holidaymakers from England travelling to amber list countries will not have to quarantine on return to England if they are fully vaccinated.
I can confirm today that from the 19th of July, UK residents who are fully vaccinated through the UK vaccine rollout will no longer have to self isolate when they return to England.

UK Transport Secretary Grant Shapps
The rule change, which will take effect from 19 July, could open up a number of European tourist destinations such as France, Spain, Portugal and Greece to travellers, though countries could impose their own quarantine rules on arrivals from England.
This will also be a huge boost to airlines and the travel industry which have been brought to their knees by 15 months of restrictions and had previously asked for an exemption from quarantine for fully vaccinated people from amber countries.
Who Can Travel to the UK?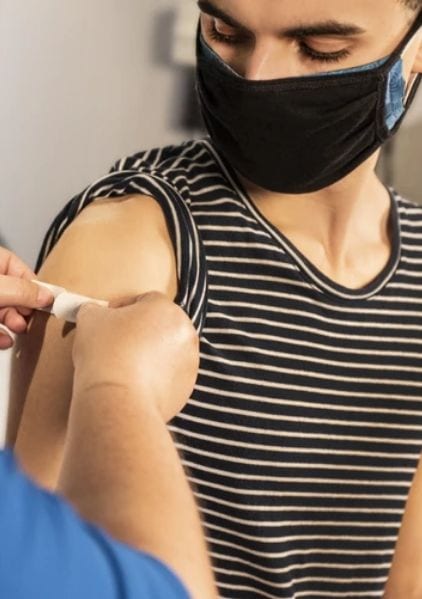 The newly announced relaxation of UK travel restrictions means that UK residents that have been fully vaccinated are allowed to return to the UK without the need to quarantine. But it does not apply to travellers from other countries or even UK nationals that have received their vaccinations abroad.
The Transport Secretary has confirmed that this is a temporary measure. In time, other travellers from other countries will be permitted to travel to the UK if they too have been fully vaccinated.
The reason for this, may be due to the UK's inability to validate vaccinations taken abroad. The UK is currently working with its EU counterparts to accept or integrate the EU's Digital COVID passport with the UK's COVID Green Pass, which is on the NHS app. Over time, the UK will be working with other countries such as the US to recognise each country's vaccination status of their nationals
Proof of Vaccination
However, although Grant Shapps said UK travellers would be able to "visit their family and friends who they've not seen for such a long time", the government said it would not accept any proof of vaccination apart from the NHS app or certificate.
The move is likely to cause a significant backlash from UK citizens living abroad who have been vaccinated in their countries of residence, often with the same vaccines as used by the NHS.
A Department for Transport source confirmed those vaccinated abroad would not be able to prove their vaccine status and must quarantine on arrival in the UK, but said the rule was only "phase one" and that work was ongoing to recognise foreign certification.
I don't underestimate for a second just how difficult the last 16 months have been for those who have not been able to travel to see their families, and the tourism and for the aviation sector itself, of course, and no minister, let alone transport secretary, would want to ever curtail freedom and ask people not to travel.

Protecting public health has rightly been and will continue to be our overriding priority of this government, and that's why we introduced some of the toughest border measures in the world. But we are now, thanks to our brilliant vaccination programme, in a position where we can start to think about how we live with coronavirus while returning life to a sense of normality.

UK Transport Secretary Grant Shapps
Prime Minister Boris Johnson is said to favour easing the controls from 19 July when other COVID lockdown restrictions in England are due to be lifted.
Currently, passengers returning from amber-list countries must isolate themselves for up to 10 days.
How British Citizens Resident Abroad Can Register Vaccinations on the NHS App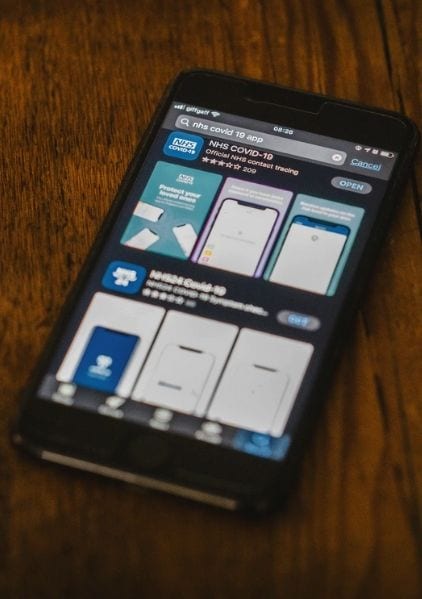 If you are a British citizen or resident of the UK and have had your vaccinations abroad, all is not lost yet. Assuming you have been vaccinated abroad using one of the vaccines authorised in the UK, it is still possible to get your vaccine recognised on the NHS app. By doing so, you will be able to travel back and forth to the UK without needing to quarantine.
To get your vaccine status recorded on the NHS App, follow these steps:
Once you return to the UK, and have complied with any travel restrictions, you will need to book an appointment with your GP. You will need to provide proof of your UK recognised vaccinations abroad in order to satisfy your GP.
Your GP will be able to update your vaccination status on the NHS system. This will allow you to see your vaccination status on the NHS app.
Once the status on that NHS app has been updated you will be free to travel back and forth into the UK without having to quarantine on arrival.
What Will Change?
The change means fully vaccinated travellers will be able to travel to more than 140 countries on the amber list without quarantine on their return.
Instead, holidaymakers will have to take PCR tests on day 2 of their return.
Children will be exempt from quarantine even though they are not vaccinated, but will also have tests on day 2 of their return.
Day 2 testing will remain for arrivals from amber countries, regardless of vaccinated status, as this provides genomic sequencing capability to identify the risk of importing variants.

UK Transport Secretary Grant Shapps to travel industry chiefs
PCR tests for holidaymakers returning from quarantine-free green list countries, such as Malta and the Balearic islands, will also remain in place until at least 31 July, when the traffic light travel system will be reviewed for a second time.
Those who have not had both jabs will still have to quarantine when they return from an amber list country or face a fine of up to £10,000.
UK "Green" List Countries
On the last travel review on 24 June, 16 countries were moved from the amber list to the green list.
Travellers from a green listed country do not need to undergo quarantine upon arrival unless the required COVID-19 test is positive.
| | | |
| --- | --- | --- |
| Anguilla | Brunei | Madeira |
| Antigua and Barbuda | Cayman Islands | Malta |
| Australia | Dominica | Montserrat |
| Balearic Islands (Formentera, Ibiza, Mallorca, Menorca) | Falkland Islands | New Zealand |
| Barbados | Faroe Islands | Pitcairn, Henderson, Ducie and Oeno Islands |
| Bermuda | Gibraltar | Singapore |
| British Antarctic Territory | Grenada | South Georgia and South Sandwich Islands |
| British Indian Ocean Territory | Iceland | St Helena, Ascension and Tristan da Cunha |
| British Virgin Islands | Israel and Jerusalem | Turks and Caicos Islands |
UK "Red" List Countries
Only UK citizens and residents travelling from the countries below will be allowed to enter the UK.
| | | |
| --- | --- | --- |
| Dominican Republic | Malawi | Rwanda |
| Ecuador | Maldives | Seychelles |
| Egypt | Mongolia | Somalia |
| Eritrea | Mozambique | South Africa |
| Eswatini | Namibia | Sri Lanka |
| Ethiopia | Nepal | Sudan |
| French Guiana | Oman | Suriname |
| Guyana | Pakistan | Tanzania |
| Haiti | Panama | Trinidad and Tobago |
| India | Paraguay | Tunisia |
| Kenya | Peru | Turkey |
| Kuwait | Philippines | Uganda |
| Lesotho | Qatar | |
Countries not in the "green" or "red" list belong to the amber list. Notable countries are France, Germany, Greece, Italy, and Portugal. From 19 July, British travellers from these countries will no longer need to self-isolate as long as they have been fully vaccinated and have proof of vaccination from the NHS.
Are you excited about the new travel rule? Talk to us in the comments section below.
Check out the deals we have found below and tell us your travel plans.
Check out the offers and discounts from:
And because of the pandemic, don't forget to get your travel insurance, which will cover you for flight disruptions and pandemic related matters.
IaM can help with your visa application to the United States, the UK & other countries
If you need help with a US visa, a UK Visa, or visa to Europe, including help with appointment booking obligations, IaM can help. For more information and advice on US immigration, UK immigration law and US visa applications or if you need any help or assistance please, reach out to your Visa Coordinator at IaM.
Some of our posts include affiliate links. If you choose to purchase any of these products, we might get a small commission. For more information, check out our TOS.