UK Travel Update: UK's 'Red' List and Relaxed Lockdown Rules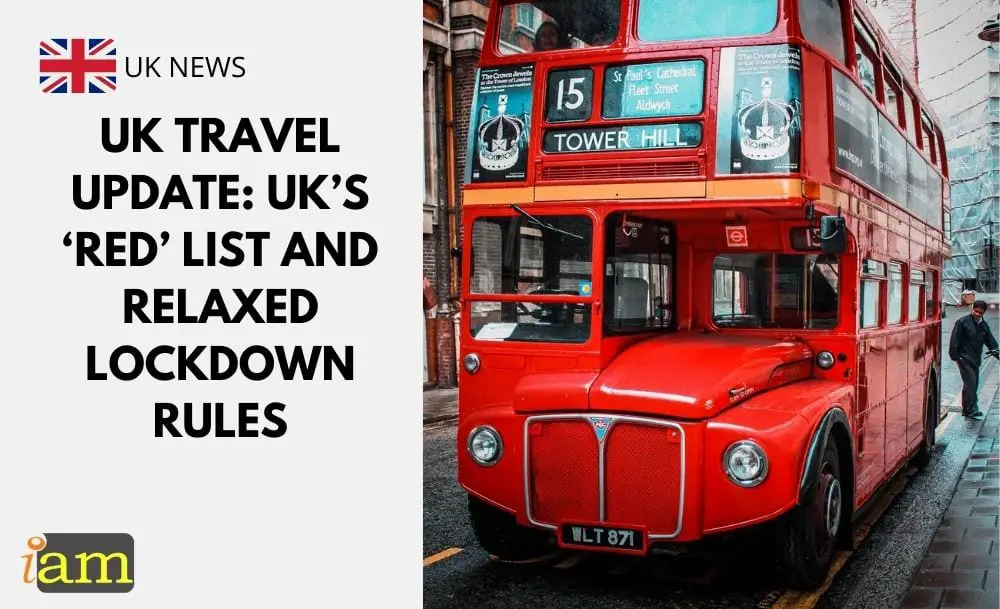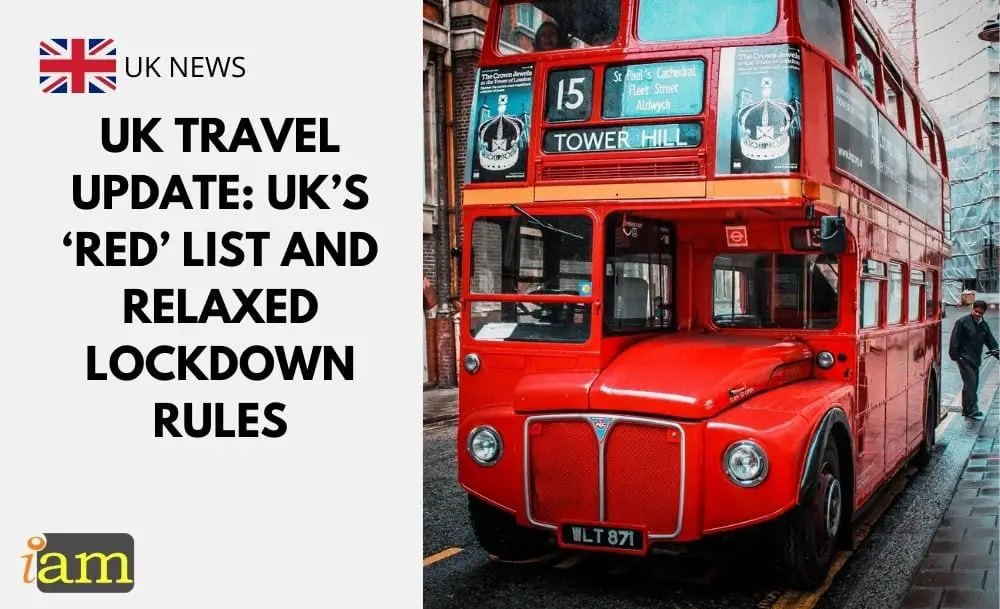 UK's Prime Minister Boris Johnson announced that the latest easing of lockdown restrictions will go ahead on 17 May.
With the news that the next set of lockdown restrictions will be eased, people are looking forward to more freedoms. With the restrictions being eased, the UK is on track to follow the government's four-stage plan for the easing of England's COVID-19 restrictions. The fourth, and final stage, is still up for review, but people are hopeful that the final stage, where virtually all restrictions would be lifted, including nightclubs and large events, will also take place on schedule by 21 June 2021.
Easing England's Lockdown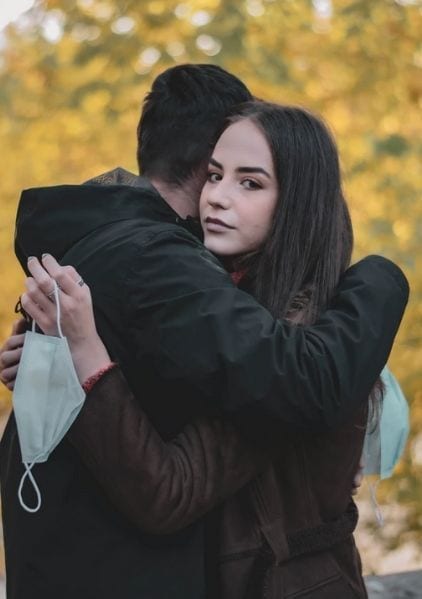 According to the latest government guidance, starting 17 May:
Hugging between people from different bubbles will be allowed for the first time since the restrictions began. People will be able to meet outdoors in groups of up to 30 people.
People from different households or bubbles can also meet indoors socially for the first time. These indoor gatherings will be limited to six people or a maximum of two households or bubbles, whichever is larger.
Indoor hospitality will restart, with cafes, pubs and restaurants allowed to serve food and drinks to customers indoors for the first time since December.
Cinemas, theatres, sports arenas and event venues will be allowed to reopen their doors. Accommodation, including hotels, hostels and B&Bs can take guests again.
People will also be allowed to travel overseas again, as long as they follow the rules set out in the government's 'traffic light' system.
However, this system is constantly changing, with new countries being added and removed from each of the red, amber, and green lists depending on their COVID situation.
UK's High Risk Rules
As the British government gears up for the next stage of reopening, it has issued rules that you must follow if you have been in a country or territory on the red list in the 10 days before you arrive in England.
Leisure travel into countries part of the "red" list is not permitted. If you have been in a country or territory on the red list in the past 10 days you will only be allowed to enter the UK if you are a British or Irish National, or you have residence rights in the UK.
If you need to travel into these countries, you must follow the official guideline before and after your trip regardless of your COVID vaccination status.
Before you travel to England you must:
complete a passenger locator form
take a COVID-19 test
book a quarantine hotel package, including 2 COVID-19 tests
On arrival in England you must:
quarantine in a managed hotel, including 2 COVID-19 tests
To know the overseas travel rules for countries part of the "green" and "amber" lists, check out our blog posts about it.
Full List of UK's "Red" List
Countries on the red list as of 19 June:
Afghanistan
Angola
Argentina
Bahrain
Bangladesh
Bolivia
Botswana
Brazil
Burundi
Cape Verde
Chile
Colombia
Congo (Democratic Republic)
Costa Rica
Cuba
Dominican Republic
Ecuador
Egypt
Eritrea
Eswatini
Ethiopia
French Guiana
Guyana
Haiti
India
Indonesia
Kenya
Lesotho
Malawi
Maldives
Mongolia
Mozambique
Myanmar
Namibia
Nepal
Oman
Pakistan
Panama
Paraguay
Peru
Philippines
Qatar
Rwanda
Seychelles
Sierra Leone
Somalia
South Africa
Sri Lanka
Sudan
Suriname
Tanzania
Trinidad and Tobago
Tunisia
Turkey
Uganda
United Arab Emirates (UAE)
Uruguay
Venezuela
Zambia
Zimbabwe
The list will be updated every 3 weeks so make sure to check which list your travel destination belongs before your trip.
Transiting Through Amber or Red List Countries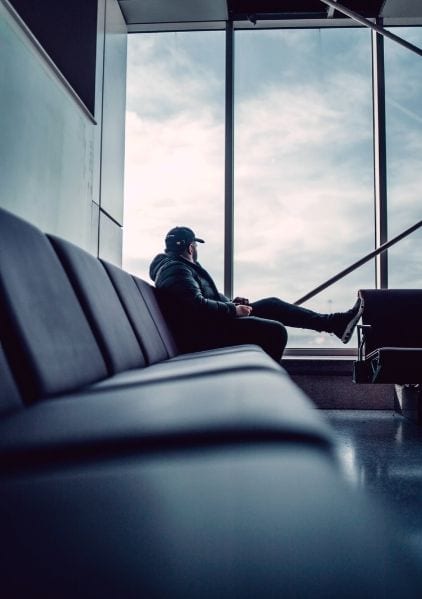 Upon arriving in England, you will need to follow the rules for the highest risk country or territory that you have been in or passed through in the previous 10 days. That can include transit stops, which is defined as a stop where passengers can get on or off the same part of the transport in which you are travelling. This applies to ships, trains or flights. Your ticket should show if a stop is a transit stop.
The rules of a country or territory that you make a transit stop in could apply if:
new passengers get on and are able to mix with you
you or other passengers get off the transport you are on and mix with other people, then get on again
Making a transit stop would not affect what you have to do on arrival in England if, during the stop:
no new passengers, who are able to mix with you, get on
no-one on-board gets off and mixes with people outside
passengers get off but do not get back on
Private Vehicles or Coaches Travelling Through Amber or Red List Countries and Territories
If you are travelling to England in a private vehicle, the rules of the countries and territories you drive through apply. For example, if you drive through an amber list country, then you must follow the amber list rules when you arrive in England.
This applies whether you stop in the country or territory or not. You need to record the countries and territories you drive through on your passenger locator form.
Is your summer destination part of the red list? Talk to us in the comment section below.
Check out the deals we have found below and tell us your travel plans.
Check out the offers and discounts from:
And because of the pandemic, don't forget to get your travel insurance, which will cover you for flight disruptions and pandemic related matters.
IaM can help with your visa application to the United States, the UK & other countries
If you need help with a US visa, a UK Visa, or visa to Europe, including help with appointment booking obligations, IaM can help. For more information and advice on US immigration, UK immigration law and US visa applications or if you need any help or assistance please, reach out to your Visa Coordinator at IaM.
Some of our posts include affiliate links. If you choose to purchase any of these products, we might get a small commission. For more information, check out our TOS.