Italy to Welcome Vaccinated Tourists Mid-May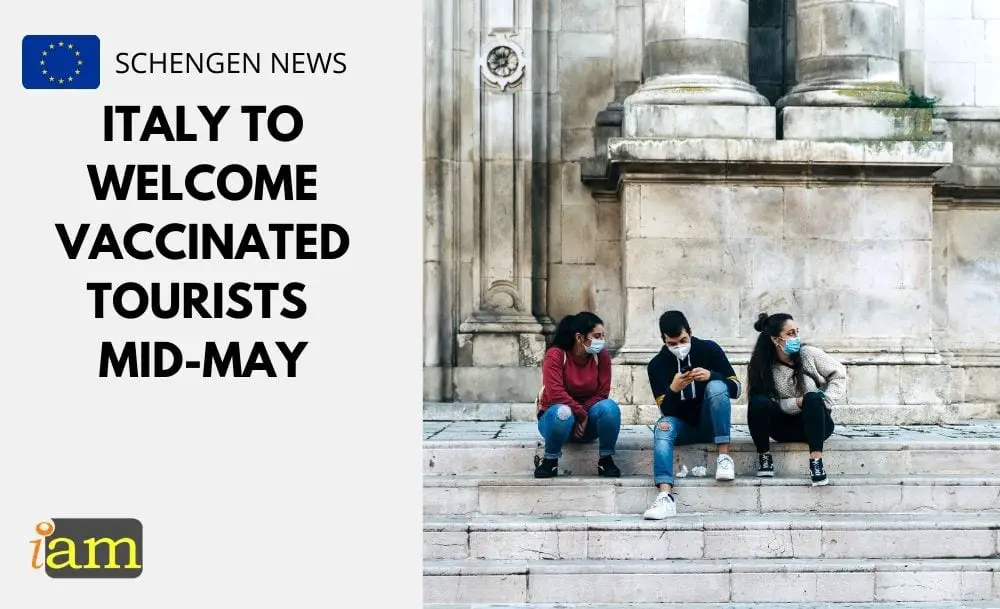 Speaking after a meeting of tourism ministers from the Group of Twenty wealthy nations, Italian Prime Minister Mario Draghi announced that Italy is ready to welcome vaccinated tourists and it's aiming to do so before the rest of the European Union. 
The Italian Prime Minister also stated that the country will be introducing a pass to allow in visitors who meet the criteria in a few weeks.
Let us not wait until mid-June for the EU pass. In mid-May, tourists can have the Italian pass… so the time has come to book your holidays in Italy.

Italian Prime Minister Mario Draghi
Recently, the European Commission proposed plans to allow all vaccinated people with approved vaccines to visit its 27 member states this summer. 
Internationally Recognised Pass
Plan for Safe Reopening
The news is a dramatic shift in a nation where lockdown restrictions are still widely in place. 
Draghi, who served as the chair of the G20 meeting, also said that the EU needs to come up with simple and clear rules for its reopening. In a statement from the meeting, the leaders said that the pandemic had given the industry a chance to "rethink tourism" with "safe international mobility initiatives," and that "the resumption of travel and tourism was crucial for global economic recovery,". 
Italy usually generates 13% of its economy from tourism, so with global tourism dropping 73% worldwide in 2020, the impact has been severe.