UK in Talks With EU for Overseas Travel This Summer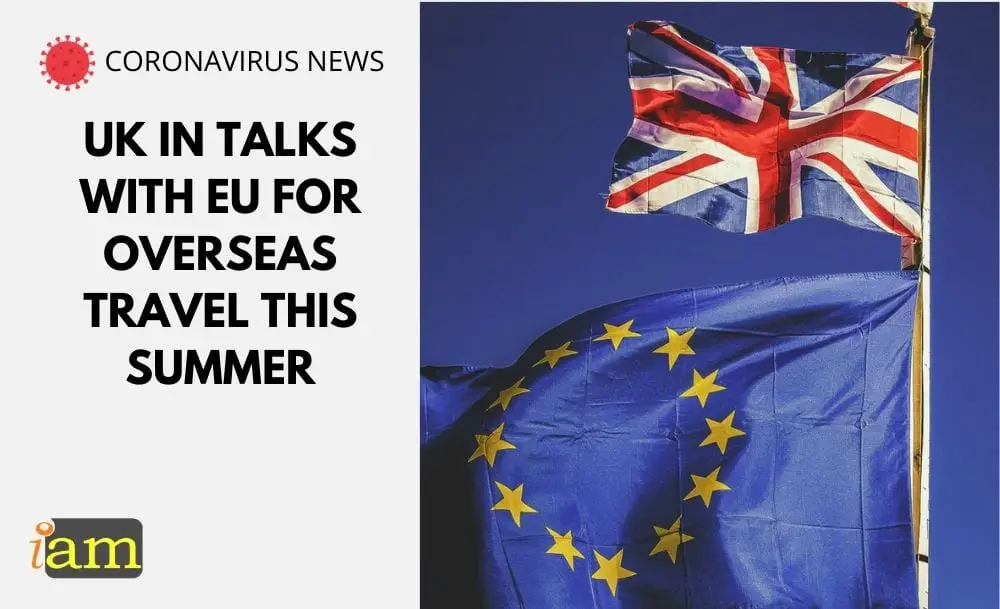 After several months of being cooped up in our homes and being restricted from travelling abroad, a sense of wanderlust has been building as people naturally want to explore new places.
Summer has been hyped up as international travel is expected to be allowed again. Several European countries have announced that they are getting ready to accept British tourists and kickstart summer, especially France, Greece, Iceland, Malta, and Spain.
People are eagerly anticipating the announcement from the British government on which countries will fall on the "green" or "safe" list to avoid the hassle of quarantining after the long-awaited holiday.
It has been reported that UK officials were preparing to discuss with the EU over reopening of travel routes in time for summer.
Currently, overseas travel is largely prohibited for residents in the UK. The British government has estimated that 17 May is the earliest date when international travel would be allowed for non-essential overseas travel, with a "traffic light system" based on individual countries' COVID risk levels.
Plans to Use Health Service App as Proof of Vaccination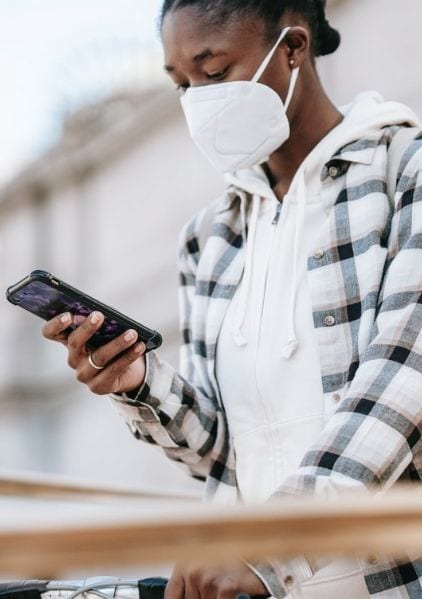 The British government is working on using the existing National Health Service (NHS) coronavirus app to show that people have received their COVID-19 vaccine for international travel, Transport Secretary Grant Shapps said on 27 April.
It will be the NHS app that is used for people when they book appointments with the NHS … to be able to show that you've had a vaccine or that you've had testing, and I'm working internationally with partners across the world, to make sure that that system can be internationally recognised.

Transport Secretary Grant Shapps
In an interview, he stated that he would be chairing a meeting of G7 transport ministers from the G7 next week to discuss the plan further.
Shapps said he would set out into which categories countries would be placed early next month.
The data does continue to look good from a UK perspective notwithstanding those concerns about where people might be traveling to and making sure that we're protected from the disease being re-imported.

Transport Secretary Grant Shapps
Travel to EU Post-Brexit
There are few things to note when travelling to the EU after 1 January 2021.
If you have a burgundy passport with "European Union" on the cover, it remains valid as a UK travel document. However, it loses all its EU powers as European rules on passport validity for "third countries" now apply.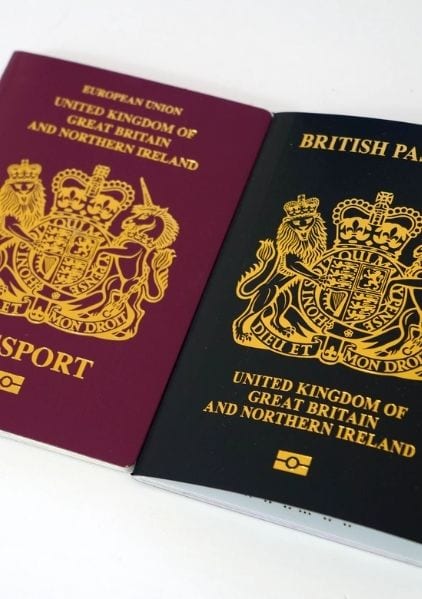 The basic requirement for passports is simple: You will need a passport valid for at least 3 months after the date you intend to leave the EU state you are visiting, which was issued within the previous 10 years.
EU fast-track lanes for passport control are no longer open to British travellers. The immigration procedures will be slower and UK nationals no longer have any guarantee of entry.
Airport officials are also required by European Union law to conduct deeper checks such as:
asking for the purpose of the visit,
where you plan to travel and stay,
how long you intend to remain in the EU,
how you propose to fund your stay,
and whether you constitute a threat to public health.
Since the end of the Brexit transition period, British nationals hoping to travel to the vast majority of European Union countries face strict limits on the length of stay. You need to adhere to the 90/180 days rule.
It is also important to ensure you have arranged the appropriate travel insurance, covering you for all your potential health needs whilst abroad in the EU.
Always check the travel advice pages on the FCDO's website of your destination for further information on border control especially as the pandemic is not yet over.
If you are planning to take goods aboard or purchase goods and bring them back into the UK from the EU, please check the latest guidelines before you travel.
Some of our posts include affiliate links. If you choose to purchase any of these products, we might get a small commission. For more information, check out our TOS.
Are you excited to travel this summer? Which countries are on your list of favourite destinations? Talk to us in the comment section below.
If you have plans to travel, check out the deals we have found below.
Check out the offers and discounts from:
And because of the pandemic, don't forget to get your travel insurance, which will cover you for flight disruptions and pandemic related matters.
IaM can help with your visa application to the United States, the UK & other countries
If you need help with a US visa, a UK Visa, or visa to Europe, including help with appointment booking obligations, IaM can help. For more information and advice on US immigration, UK immigration law and US visa applications or if you need any help or assistance please, reach out to your Visa Coordinator at IaM.