UK Restarting International Travel on 17 May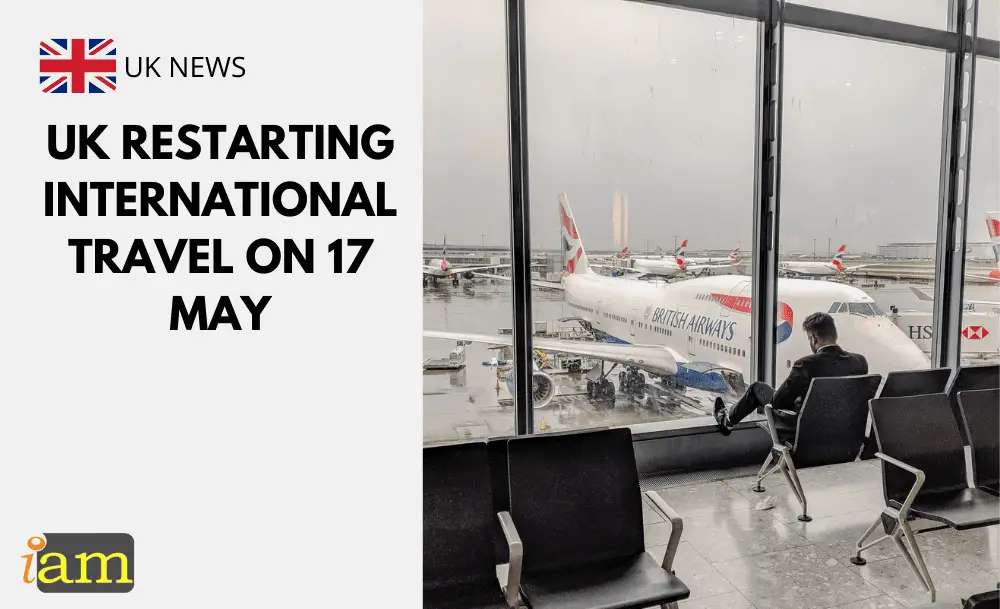 The British government has confirmed that summer holidays abroad can go ahead as scheduled.
"International travel could resume from 17 May at the earliest in an accessible and affordable way," the government says as it publishes its second Global Travel Taskforce report.
Global Travel Taskforce has published how international travel, including cruises, could resume from May 17 at the earliest.
Holidaymakers can finally jet off and plan your trip for the summer. 
Rules to Resume Foreign Travel
From 17 May, it will no longer be illegal to leave the country thus the need for a Declaration to Travel will end.
The Global Travel Taskforce report is mainly about what happens when you come back into the UK.
Countries on the List
The British government will set out by early May which countries will fall into which category, as well as confirming whether international travel can resume from 17 May.
Key factors in the assessment of the traffic light system will include the percentage of a country's population that have been vaccinated, the rate of infection, the prevalence of variants of concern and the country's access to reliable scientific data and genomic sequencing.
Countries that might want British holidaymakers and may be on the green list could include Gibraltar, Israel, Iceland, Malta and the US. The list of green countries may change as vaccination rates increase and the infection rates fall.
Stringent Testing
The government is alarmed about soaring infection rates in Europe and beyond. 
Restrictions for inbound passengers, such as 10-day managed quarantine, home quarantine and stringent testing will remain in place, but will apply to people differently depending on whether the destination visited is categorised as green, amber or red.
Airlines Criticise Restart Plan
Airlines slammed British government's plans for restarting international travel, saying that expensive testing requirements for trips to low-risk countries would mean that only wealthy people could take holidays abroad.
EasyJet, Britain's biggest airline by passenger numbers, singled out the PCR testing requirement, the cost of which it says is higher than some of its fares, and called on the government to reassess its plan.
The chief executive of Virgin Atlantic, also criticised proposals stating that trips to low-risk countries should not involve expensive PCR tests for COVID-19 and the expensive PCR tests required for travel would put off some customers.