New Zealand Seeks High-Quality Tourists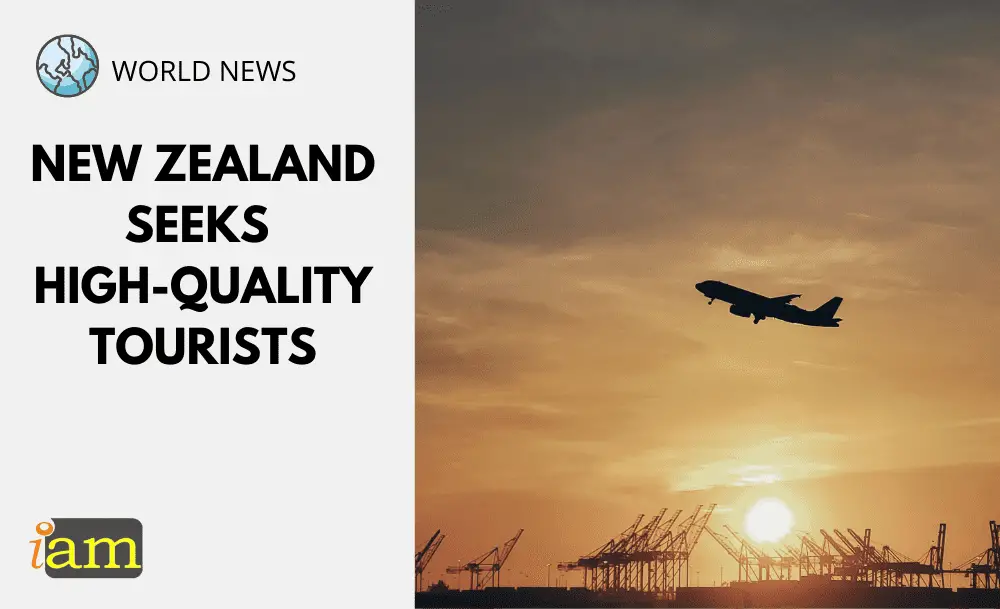 Tourism New Zealand (TNZ), the official destination marketing organisation for the country, is launching its first global campaign following its reopening after the COVID-19 pandemic, calling on international travellers to experience transformational tourism with the "If You Seek" campaign.
The aim was to reach high-quality visitors who TNZ believed would explore more deeply, spend more and engage with our culture and environment respectfully.
The campaign includes videos across social media and television channels in New Zealand, Australia, the United States, China, the United Kingdom, Singapore, Japan, Germany, India, Korea and Canada. The videos feature sensory experiences that combine some of New Zealand's greatest attractions with its culture, natural environment and people to showcase the relationship between a traveller and his or her destination.
Reduce Overtourism
As travel restrictions ease, some countries are being more selective about who they welcome post-pandemic.
Reducing overtourism could have a positive impact on the environment and local communities in popular destinations. 
New Zealand's post-pandemic tourism recovery scheme has its sights set on high-net-worth individuals who can spend more and stay longer. The country plans to better manage the tourism industry by avoiding overcrowding and improving sustainability.
Entry to New Zealand
New Zealand finally reopened its borders in August 2022.
Travellers heading to New Zealand are currently required to have a traveller visa or complete the New Zealand Electronic Travel Authorisation form, complete the New Zealand Traveller Declaration form prior to arrival and present proof of full vaccination as defined by the country.
To enter New Zealand, travellers no longer need to get a pre-departure test. 
Travellers will be provided with COVID-19 rapid antigen tests upon arrival, which they are to use to self-test upon arrival or the day after, and again on the fifth or sixth day after arrival.
Do you have plans to visit New Zealand? Talk to us in the comment section below.
Check out the deals we have found below and tell us your travel plans.
Check out the offers and discounts from:
And because of the pandemic, don't forget to get your travel insurance, which will cover you for flight disruptions and pandemic related matters.
IaM can help with your visa application to Europe, the United States, the UK & other countries
If you need help with a US visa, a UK Visa, or a visa to Europe, including help with appointment booking obligations, IaM can help. For more information and advice on US immigration, UK immigration law and US visa applications or if you need any help or assistance please, reach out to your Visa Coordinator at IaM.
Some of our posts include affiliate links. If you choose to purchase any of these products, we might get a small commission. For more information, check out our TOS.