UK Travel Update: UK's 'Amber' Travel List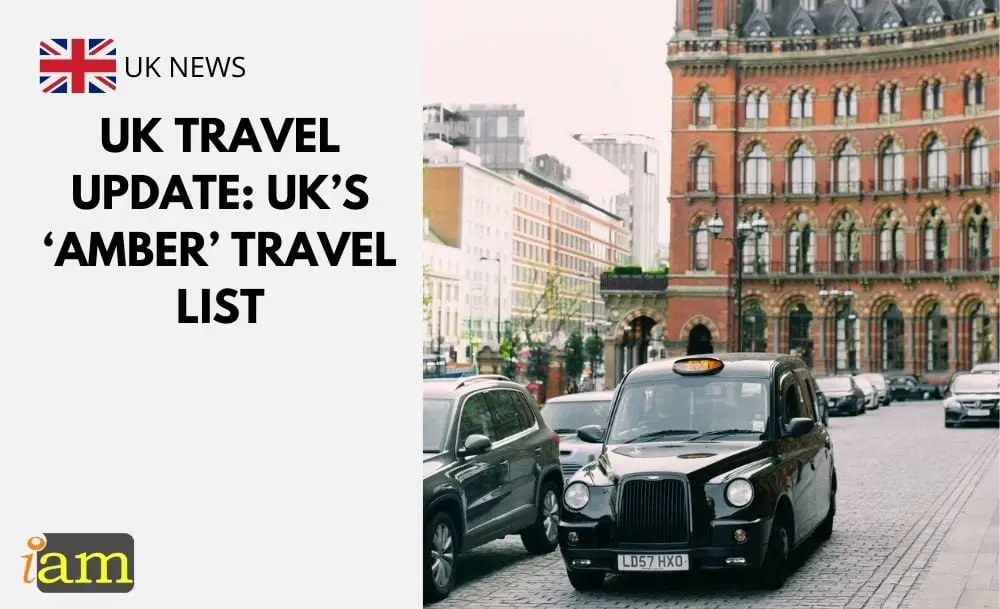 In preparation for reopening travel, the British government has published a "traffic light" system assigning a level of red, amber, or green to every country in the world.
Currently, the UK rules prohibit travel out of the country for non-essential purposes, meaning holidays and visits to family members in other countries are not possible, although there is an exemption in the rules for second-home owners.
However, the rules will be updated as the restriction for international travel will be lifted from 17 May, and the "traffic light" system for international travel will kick in.
This involves giving each country a designation – red, amber or green – based on data including case numbers and vaccination rates in the country.
The list published applies to England only. To see the countries that made it to the green list to be quarantine-free upon return to the UK, read up on the UK's Green List for International Travel.
The devolved nations of Scotland, Northern Ireland and Wales have not announced when they will lift travel restrictions but have not so far indicated that they intend to impose different rules than England.
Upon Arrival in the UK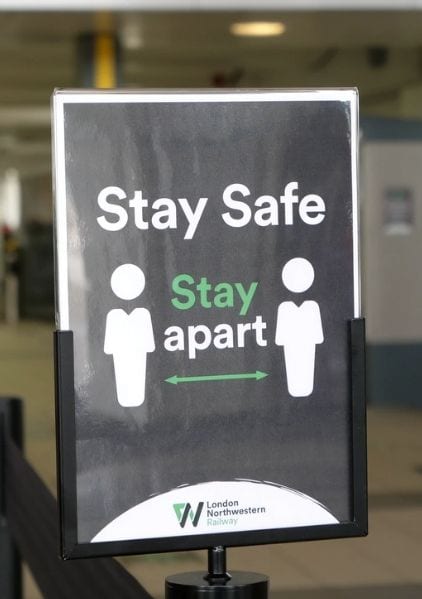 The amber list covers the most popular British holiday destinations.
People from amber list countries can enter the UK for any reason as there is no need to prove that your trip is essential and entry is not limited to UK nationals or residents.
However, there are rules on testing and quarantine in place.
Arrivals must:
Have a negative COVID test to show at the border
Complete the passenger locator form
Quarantine for 10 days – this can be done in a location of their choice
Arrivals also have to pay for travel-testing kits which cost around £200 per person. They need to take a COVID-19 test on or before day 2 and on or after day 8 of self-quarantine. They can reduce the self-quarantine time if they take an additional negative test on day 5.
It should also be noted that the UK government advises against travel to amber list countries for leisure or tourism reasons. This isn't a travel ban, but this kind of official advice can invalidate travel insurance, so check your policy before you travel.
Most countries require a negative COVID test for arrivals from the UK and some have quarantine in place, so check carefully the rules of the country you are travelling to or from.
Countries on the Amber List
From 17 May, the following countries will fall on the UK's amber list.
Afghanistan
Akrotiri and Dhekelia
Albania
Algeria
Andorra
Anguilla
Antigua and Barbuda
Armenia
Aruba
Austria
Azerbaijan
the Bahamas
Bahrain
Barbados
Belarus
Belgium
Belize
Benin
Bermuda
Bhutan
Bonaire, Sint Eustatius and Saba
Bosnia and Herzegovina
British Antarctic Territory
British Indian Ocean Territory
British Virgin Islands
Bulgaria
Burkina Faso
Cambodia
Cameroon
Canada
Cayman Islands
Central African Republic
Chad
China
Comoros
Congo
Cook Islands
Costa Rica
Côte d'Ivoire
Croatia
Cuba
Curaçao
Cyprus
Czech Republic (Czechia)
Denmark
Djibouti
Dominica
Dominican Republic
Egypt
El Salvador
Equatorial Guinea
Eritrea
Estonia
Fiji
Finland
France
French Polynesia
Gabon
Gambia
Georgia
Germany
Ghana
Greece (including islands)
Greenland
Grenada
Guadeloupe
Guatemala
Guinea
Guinea-Bissau
Haiti
Honduras
Hong Kong
Hungary
Indonesia
Iran
Iraq
Italy
Jamaica
Japan
Jordan
Kazakhstan
Kiribati
Kosovo
Kuwait
Kyrgyzstan
Laos
Latvia
Lebanon
Liberia
Libya
Liechtenstein
Lithuania
Luxembourg
Macao
Madagascar
Malaysia
Mali
Malta
Marshall Islands
Martinique
Mauritania
Mauritius
Mayotte
Mexico
Micronesia
Moldova
Monaco
Mongolia
Montenegro
Montserrat
Morocco
Myanmar (Burma)
Nauru
Netherlands
New Caledonia
Nicaragua
Niger
Nigeria
North Korea
North Macedonia
Norway
the Occupied Palestinian Territories
Palau
Papua New Guinea
Pitcairn, Henderson, Ducie and Oeno Islands
Poland
Réunion
Romania
Russia
Samoa
San Marino
Sao Tome and Principe
Saudi Arabia
Senegal
Serbia
Sierra Leone
Slovakia
Slovenia
Solomon Islands
South Korea
South Sudan
Spain (including the Balearics and Canary Islands)
Sri Lanka
St Kitts and Nevis
St Lucia
St Martin and St Barthélemy
St Vincent and the Grenadines
Sudan
Sweden
Switzerland
Syria
Taiwan
Tajikistan
Thailand
Timor-Leste
Togo
Tonga
Trinidad and Tobago
Tunisia
Turkmenistan
Turks and Caicos Islands
Tuvalu
Uganda
Ukraine
United States (USA)
Uzbekistan
Vanuatu
Vietnam
Wallis and Futuna
Western Sahara
Yemen
The government says the ratings will be revised every 3 weeks from 17 May, and some countries can also be put on a 'watchlist' if they are set to change to a different rating. So do not despair if your destination falls on this list and cross your fingers that it will be moved to a better category soon.
You can check the updated list on the official government website.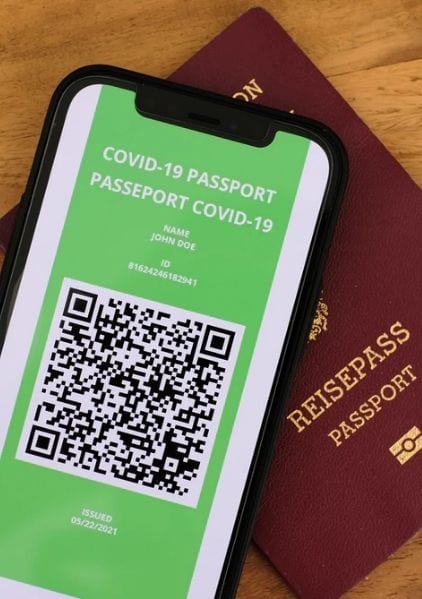 UK's Vaccine Passports
The UK has not so far come to any agreements on recognition of vaccine passports with other countries thus even fully vaccinated people will still need to comply with testing rules. Other countries or territories determine their own border health rules, which may include COVID-19 vaccination status.
The EU's 'digital health pass' is set to launch in mid-June, while France has set a date of 6 June for its own health pass however, countries need to agree to mutually recognise each other's vaccine passports, with Spain testing out their vaccine certificates on domestic travellers this month.
Some of our posts include affiliate links. If you choose to purchase any of these products, we might get a small commission. For more information, check out our TOS.
Does your summer destination part of the amber list? Talk to us in the comment section below.
Check out the deals we have found below and tell us your travel plans.
Check out the offers and discounts from:
And because of the pandemic, don't forget to get your travel insurance, which will cover you for flight disruptions and pandemic related matters.
IaM can help with your visa application to the United States, the UK & other countries
If you need help with a US visa, a UK Visa, or visa to Europe, including help with appointment booking obligations, IaM can help. For more information and advice on US immigration, UK immigration law and US visa applications or if you need any help or assistance please, reach out to your Visa Coordinator at IaM.