Schengen Area's 90-Day Rule: Countries That Enforce the Limit and Refused Entry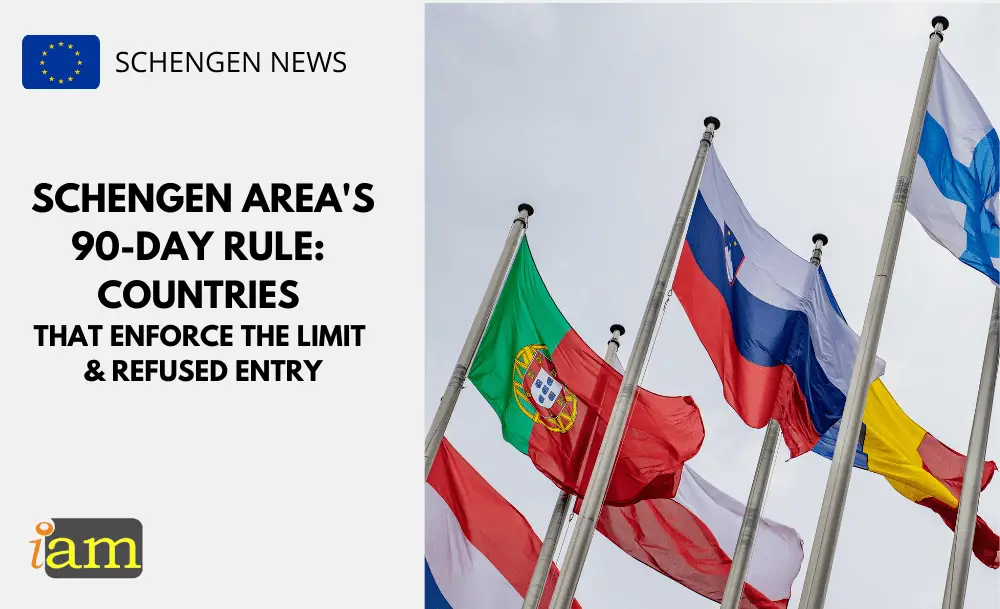 In 2022, a significant number of non-EU citizens were denied entry into the European Union (EU) for various reasons, including exceeding the 90-day limit imposed by the Schengen Area. 
This article explores the countries that reported the highest number of refusals due to the 90-day rule and sheds light on other reasons for entry denial.
The Schengen Area, a zone comprising 27 European countries, offers visa-free travel to many countries.   These travellers can stay within the Schengen Area for up to 90 days within a 180-day period. Once the 90-day limit is reached, travellers must leave the Schengen Area.
Among the EU member states, Poland reported the highest number of refusals, with 23,330 cases in 2022. Hungary followed closely with 15,780 refusals, while Croatia and Ireland reported 11,800 and 9,240 refusals, respectively.
According to Eurostat, the EU statistical office, 19,290 individuals were denied entry at the Schengen Area's external borders in 2022 for exceeding the 90-day limit from their previous trips. 
The majority of those refused entry were stopped at the borders of Poland (7,570) and Hungary (5,475). Italy refused entry to 695 individuals, followed by Germany (465), Spain (345), Switzerland (175), France (170), Austria (125), Sweden (40), and Denmark (30).
According to recent data, in 2022 only 195 British citizens were refused entry due to exceeding the 90-day limit. 
Non-EU citizens should be aware of this limit and adhere to it to avoid being denied entry.
Other Reasons for Entry Refusal in the EU
Apart from the 90-day rule, non-EU citizens may be denied entry for various reasons.
These include being considered a public threat, having an expired passport, lacking a valid visa or residency permit, or being unable to demonstrate sufficient means to cover their trip. However, the data revealed that only 10 people were refused entry for insufficient means, all at the Netherlands' border.
Since Brexit, many British nationals have unknowingly presented invalid passports upon entry to Schengen countries. To be accepted in the EU, passports should have been issued within the past ten years and remain valid for at least three months beyond the planned departure date. In 2022, a total of 335 British citizens have been turned away due to invalid travel documents, with France denying entry to 105, Italy to 40, and Switzerland to 30 individuals.
What are your thoughts on this issue? Talk to us in the comment section below. Or if you need more advice on the above, contact us for further travel & immigration advice.
Check out the deals we have found below and tell us your travel plans.
Check out the offers and discounts from:
And because of the pandemic, don't forget to get your travel insurance, which will cover you for flight disruptions and pandemic related matters.
IaM can help with your visa application to Europe, the United States, the UK & other countries
If you need help with a US visa, a UK Visa, or a visa to Europe, including help with appointment booking obligations, IaM can help. For more information and advice on US immigration, UK immigration law and US visa applications or if you need any help or assistance please, reach out to your Visa Coordinator at IaM.
Some of our posts include affiliate links. If you choose to purchase any of these products, we might get a small commission. For more information, check out our TOS.