Moving To The EU: EU Aims to Enhance Freedom of Movement for Non-EU Citizens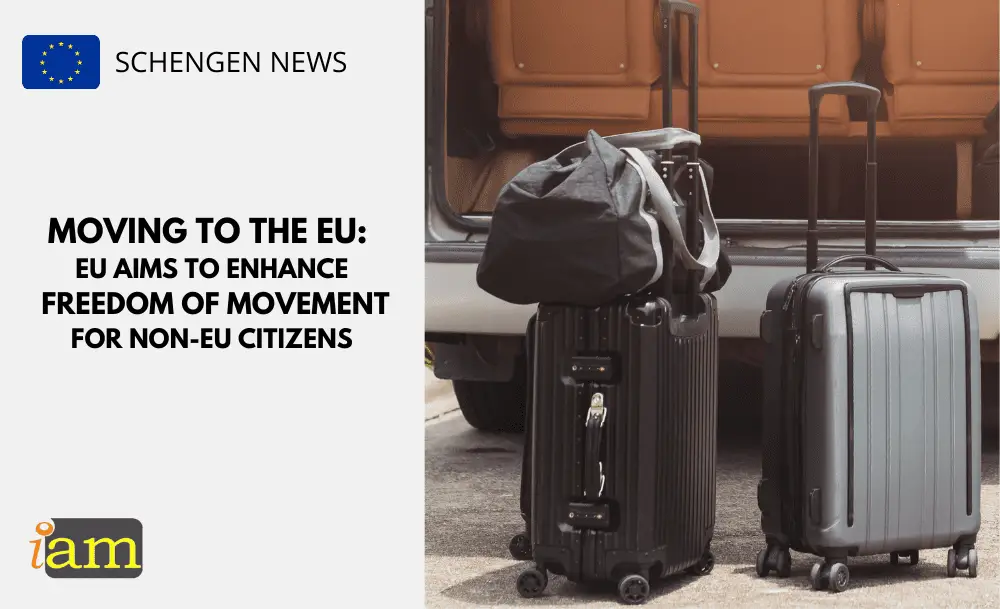 Members of the European Parliament are trying to reduce the time required for non-EU citizens living in EU countries to get long-term resident status and move more easily across the bloc.
European Parliament members want to decrease the time needed for non-EU residents in EU member states to attain long-term residency status from five to three years.
This sounds like a positive move for non-EU residents, but individual EU member states will have to agree to the move. 
How To Get EU Long-Term Residence
Under an EU law, third-country nationals can in theory acquire EU-wide long-term resident status if they have lived 'legally' in an EU country for at least five years.
They also must not have been away for more than 6 consecutive months and 10 months over the entire period and can prove to have "stable and regular economic resources" and health insurance.
Some countries also require those applying for permanent residence to show they have integrated into the country where they live by completing language skills or cultural knowledge tests.
But most member states only issue a national permit rather than an EU-wide permit unless you specifically requested it. This can also mean additional checks are required.
What Needs To Happen
Last year, the European Commission proposed to review and simplify these rules. They wanted to shorten the period non-EU citizens are required to live in the bloc to get residency from five years to three.
MEPs agreed it should be possible to combine periods of legal residence in different EU member states, instead of resetting the clock at each move.
In addition, time spent on studying or vocational training, seasonal work, and temporary protection should be calculated too. At present, these periods do not count towards EU long-term residence.
What needs to happen next is for EU governments to agree on their own rules and then negotiate with the Parliament to come up with the final bill.
Hopefully, the new law will be completed by February 2024, just before the next European Parliament elections. However, it is important to note the potential hindrance to the process posed by dissenting political factions advocating for domestic handling of immigration concerns.
What are your thoughts on this issue? Talk to us in the comment section below. Or if you need more advice on the above, contact us for further travel & immigration advice.
Check out the deals we have found below and tell us your travel plans.
Check out the offers and discounts from:
And because of the pandemic, don't forget to get your travel insurance, which will cover you for flight disruptions and pandemic related matters.
IaM can help with your visa application to Europe, the United States, the UK & other countries
If you need help with a US visa, a UK Visa, or a visa to Europe, including help with appointment booking obligations, IaM can help. For more information and advice on US immigration, UK immigration law and US visa applications or if you need any help or assistance please, reach out to your Visa Coordinator at IaM.
Some of our posts include affiliate links. If you choose to purchase any of these products, we might get a small commission. For more information, check out our TOS.