Canada's New Passenger Rights In Case Of Flight Disruption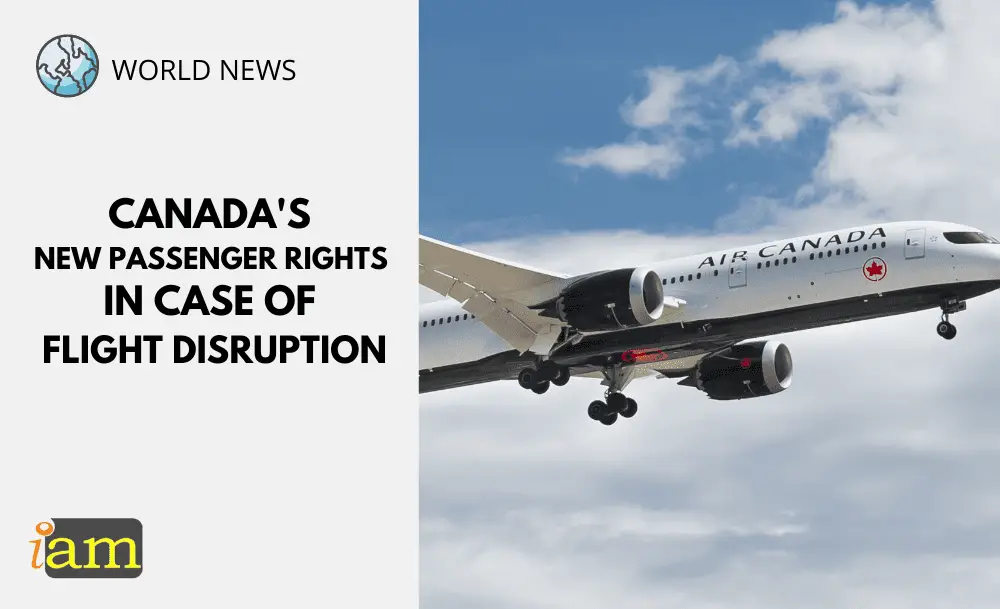 The Canadian government is rewriting the rules on how airlines must treat passengers, making it harder for the carriers to evade responsibility when flights are cancelled or delayed and raising the fines for those that violate the regulations.
Air travel in Canada surged in the summer of 2022, at a time when the aviation industry was poorly staffed and ill-prepared. This led to chaos at the major airports, with thousands of cancelled or delayed flights, lost baggage, and overcrowded terminals.
The Canadian Transport Ministry announced changes to the Air Passenger Protection Regulations that would eliminate the "safety" loophole that airlines use that automatically absolves themselves of giving passengers compensation, free food, and other assistance.
The new rule also raised the penalty for violating the regulations to $250,000 from $25,000.
The new rules will come into effect on 30 September 2023.
What Are The New Rules
Under the new rules, airlines must compensate any passenger who complains and is affected by flight disruptions. 
"This means there will be no more loopholes where airlines can claim a disruption is caused by something outside of their control or a security reason when it is not. It will no longer be the passenger who will have to prove that they are entitled to compensation. It will now be the airline that will need to prove that it does not have to pay for it."

Canada's Transport Minister Omar Alghabra
The airlines must also establish an internal process for dealing with air travel claims. Offering compensation must be the default option unless the airline can prove otherwise or a viable exception is specifically cited.
Additionally, the new ruling allows the Canadian Transportation Agency improved powers to impose higher monetary penalties on non-compliant airlines.
The Canadian Transportation Agency will also publish comprehensive accounts of its complaint rulings. This move is presumed to empower other passengers, enabling them to seek redress through similar means.
Flight disruptions do not only happen in Canada. Europe has also had its share of civil aviation woes as demand for travel soared after international borders re-opened in 2021. To know the rights of EU passengers, check out our blog post here.
What are your thoughts on this issue? Talk to us in the comment section below. Or if you need more advice on the above, contact us for further travel & immigration advice.
Check out the deals we have found below and tell us your travel plans.
Check out the offers and discounts from:
And because of the pandemic, don't forget to get your travel insurance, which will cover you for flight disruptions and pandemic related matters.
IaM can help with your visa application to Europe, the United States, the UK & other countries
If you need help with a US visa, a UK Visa, or a visa to Europe, including help with appointment booking obligations, IaM can help. For more information and advice on US immigration, UK immigration law and US visa applications or if you need any help or assistance please, reach out to your Visa Coordinator at IaM.
Some of our posts include affiliate links. If you choose to purchase any of these products, we might get a small commission. For more information, check out our TOS.